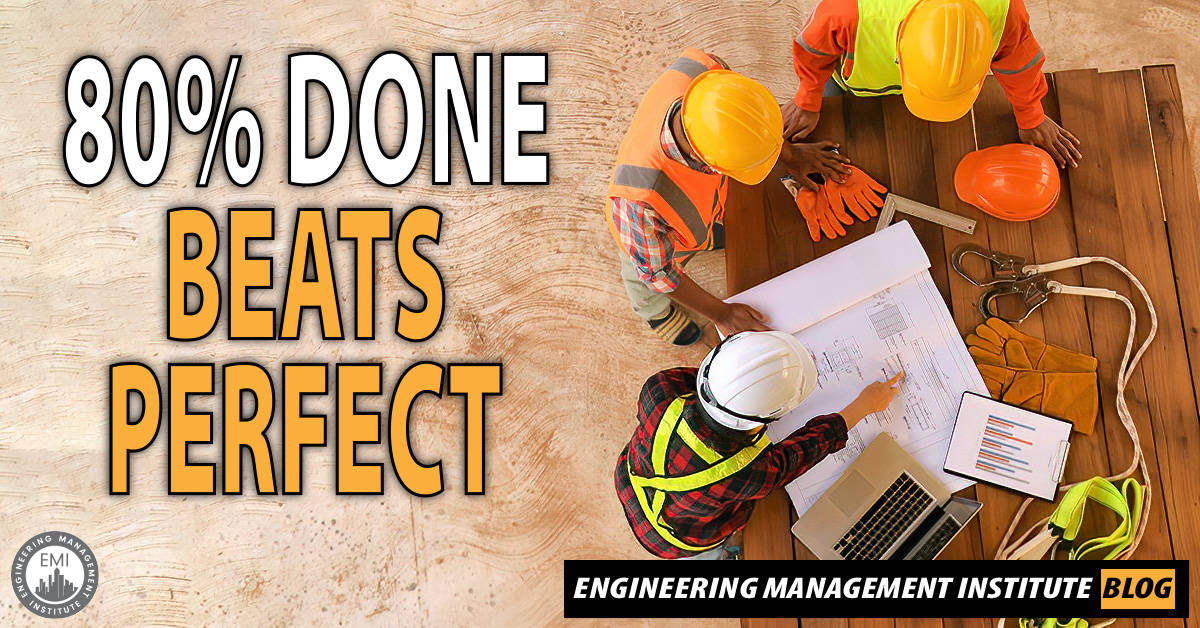 This is a guest blog by Pamela A. Scott
Have you been in this situation? You're up against a tight budget and tight timelines on a project. You get the bulk of the work done, but then you just can't seem to power through to the finish line.
You know your work is really good. If only I could find that one missing piece, you think. Then it would be perfect.
No. It won't.
"No one is perfect … that's why pencils have erasers." ~ Author Unknown
Project manager Chris assigned Joel, a staff engineer, to work on the new roadway project. She told him what she expected and that he should get the work done in three hours.
A day went by without Joel checking back in with Chris. She called him a day later.
To her horror, Joel told Chris that he hadn't come up with the perfect solution in three hours, so he decided to keep working on it. At this point, Joel had spent 10 hours working on an assignment that should have taken only three. And he still hadn't found the "perfect" solution.
The Impact of Joel's Decision
Let's start with what Joel's approach cost the company.
Joel's task was budgeted at $125 per hour, for a total of $375. Joel's extra seven hours cost the project an additional $875. Joel's search for the "perfect" answer cost $1,250. And he still didn't have the right answer.
As a result, Joel:
Made his boss mad
Damaged his reputation with his peers and other project managers
Wasted time that could have been spent elsewhere
Hurt his chances for getting to work on high-profile projects
Cost the company money
Joel's fear of making a mistake — not finding the "perfect" solution — caused him to miss out on opportunities to learn.
What Joel Should Have Done
When Joel hit the wall on his project, he should have stopped digging and talked to his project manager, Chris, instead. Chris could have helped him see that the work he'd done was good enough.
Or she might have shown him how to easily and quickly find that solution he was looking for. That would have saved the project's budget.
"At its root, perfectionism isn't really about a deep love of being meticulous. It's about fear. Fear of making a mistake. Fear of disappointing others. Fear of failure. Fear of success." ~ Michael Law, author
Next Steps for Joel
I always encourage coaching clients to look for lessons learned when projects are done. What lessons do you think Joel might have gained from his 80% done-beats-perfect experience? I'd like to suggest a few. See if any of these are helpful to you.
Set goals: Joel let himself wander as he looked for solutions for his project. Instead, set specific goals, such as limiting how many Google searches you'll do on your topic. For this article, I limited myself to only five searches for quotes on "perfect" and "mistakes."
Set deadlines: A deadline is not a "Gee, it would be good if we can finish by then." A deadline is the latest time or date by which something should be completed. Set realistic deadlines and stick to them.
Schedule time with your project manager: When you've hit a wall, ask your project manager for help. That's part of his or her job. You'll be surprised by how much easier the solution is than what you thought. Don't decide to tough it out.
"If you want to grow, you need to get over any fear you have of making mistakes." ~ John C. Maxwell, author
About the Author Pamela A. Scott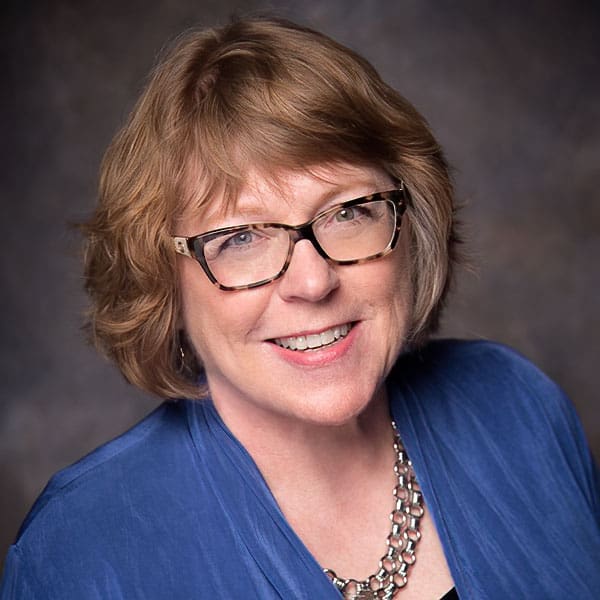 Pam is an executive coach to CEOs and business owners, focusing on communication, managing people, leadership, and emotional intelligence. Her tagline says it best: "Numbers may drive the business, but people drive the numbers."®
Pam started her company more than 20 years ago. For much of that time, Pam has coached engineers and architects to be leaders in their companies.
She brings more than 25 years of communications expertise and leadership experience as
A national award-winning newspaper editor
A communications specialist writing for Congress
A successful entrepreneur specializing in coaching clients to reach their full potential
Clients have ranged from solo practitioners to companies such as Turner Broadcasting System, Coca Cola, Federal Reserve Bank, and engineering firms such as Walter P. Moore. For 15 years, Pam was a member of Vistage, an international organization of CEOs.
Pam has a master's in education and human development from George Washington University and a bachelor's in communication from Bethany College. In Toastmasters, she has achieved Advanced Communicator Bronze and Advanced Leadership Bronze levels.
We would love to hear any questions you might have or stories you might share about 80% done beats perfect. 
Please leave your comments, feedback or questions in the section below.
To your success,
Anthony Fasano, PE, LEED AP
Engineering Management Institute
Author of Engineer Your Own Success