Education
A New Vision and Goal for the Structural Engineering Channel Podcast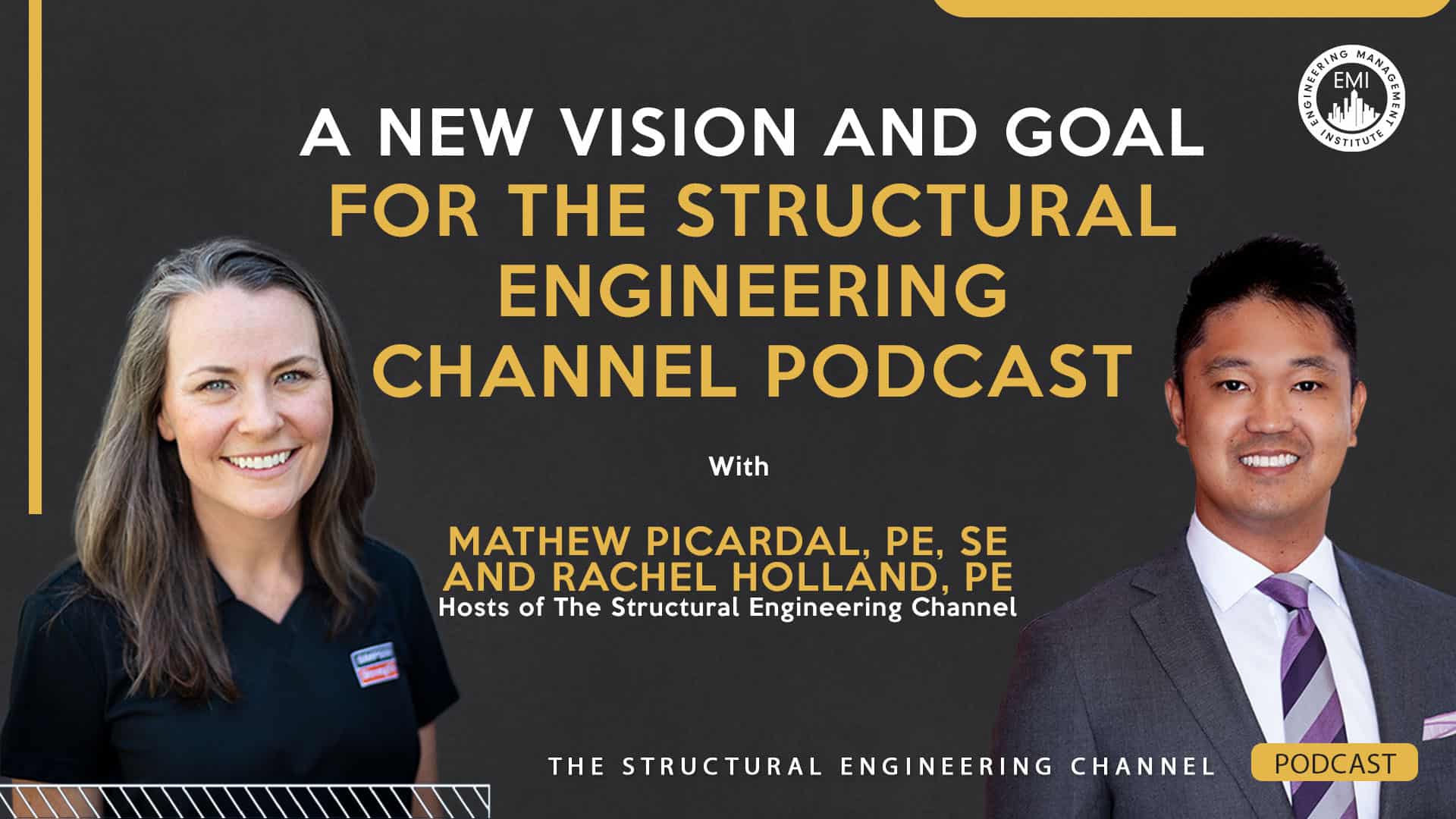 Podcast: Play in new window | Download | Embed
In this episode,  Mathew Picardal. PE, SE introduces our new co-host for the Structural Engineering Channel podcast, Rachel Holland, P.E., an engineering supervisor for the south-western region at Simpson Strong-Tie. They discuss the kind of work she does and how she plans to serve you as the new co-host of the show.
Engineering Quotes:


Here Are Some of the Questions We Ask Rachel:
Tell the listeners more about yourself and what you do daily at Simpson Strong-Tie.
What attracted you to Simpson Strong-Tie, and how did you decide to move from design work to manufacturing?
What are some of the qualities of Simpson Strong-Tie that make you want to stay working for them?
The R&D side of engineering is always interesting, can you tell us more about what you did as an R&D engineer?
Can you tell us more about the work you do that relates to deck design and building code-compliant decks?
What excited you about the opportunity to become a co-host, and what is your goal of being a co-host of The Structural Engineering Channel Podcast?
To end off here, do you have any career advice for structural engineers based on your journey?
Here Are Some of the Key Points Discussed in the Episode:
Rachel is the managing supervisor at Simpson Strong-Tie's Riverside manufacturing facility. Her roles include customer service and providing technical support. They also do things like lunch-and-learns and educational workshop presentations. She is considered as one of the company's deck experts, or what they call a "dexpert", who teaches people how to build code-compliant decks.
Rachel first learned about Simpson Strong-Tie at one of their educational workshops at the college she was attending. She started networking with the Simpson Strong-Tie reps after she entered the design world. After a few years, one of the reps contacted her and asked her to apply for a position in their company. She has now been working happily at Simpson Strong-Tie for the past 12 years.
Simpson Strong-Tie is a large international company that supplies engineering and manufacturing services that provide many different growth paths that can be taken advantage of. There is always room to grow in the company which broadens your experience and keeps you motivated and inspired.
Research and development are about finding ways to make things safer where safety is lacking. It is a team environment where the members can collaborate and come up with new ideas. The engineer looks at the calculations and test results to ensure they are in line with the acceptance criteria. You will use your innovative and creative side and it involves a lot of breaking things in the tests.
Rachel became a "dexpert" by working with many things related to decks in her research and development role. There are a lot of opportunities in developing safer decks like having proper ledger attachments and different requirements for railings. She takes part in tradeshows and workshops where she teaches people how to make safer decks. Using the DCA6 makes it easier for someone to build a deck properly. With the state bills that are now in play, it is vitally important that the inspectors get proper training on decks.
Rachel is excited to become a co-host on The Structural Engineering Channel podcast because she will have the opportunity to speak to many professionals about what they are working on. She also wants to help motivate the next generation of engineers by talking about interesting topics so that they can see that it is a fun profession.
Structural engineers must remember that there are many opportunities that they can take, and they must never feel like they are stuck doing something. Everything you learn along the way can play an important part in determining where you are going next. Be open-minded and make your career what you want it to be.
More Details in This Episode…

About the Hosts

Mathew Picardal, P.E., SE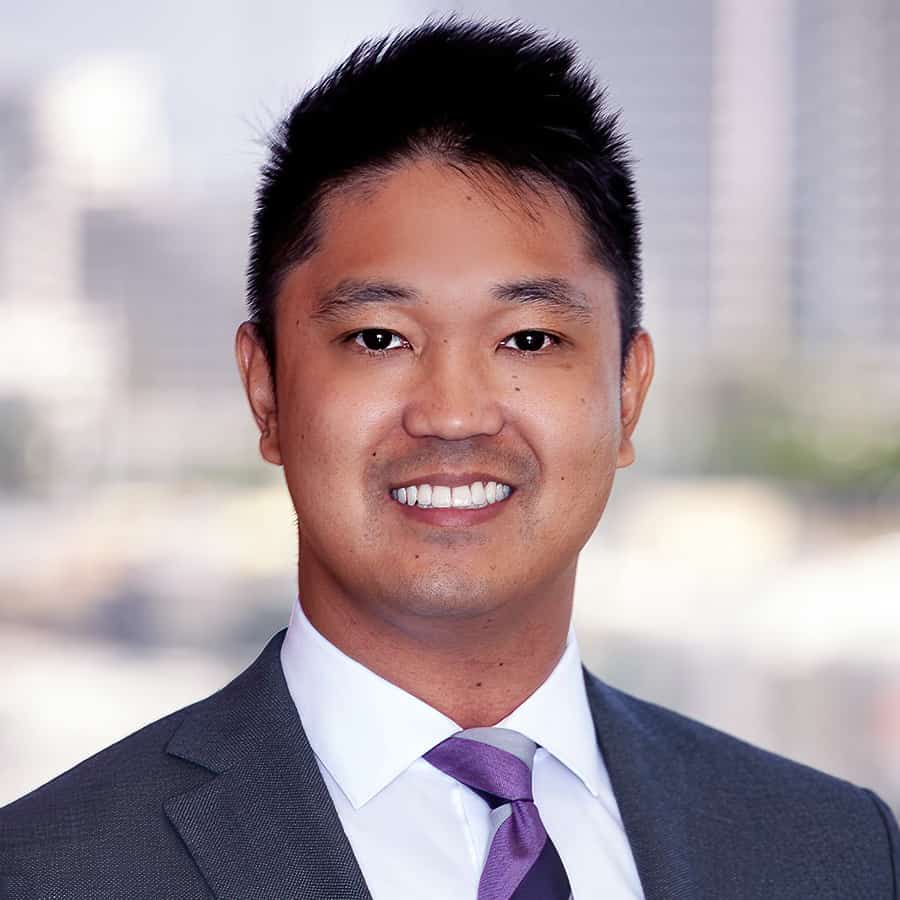 Mathew is a licensed engineer, practicing on structural projects in California, with an undergraduate degree from Cal Poly Pomona and an M.S. in Structural Engineering from UC San Diego. He has designed and managed various types of building structures, including residential wood apartment buildings, commercial steel buildings, and concrete parking structures and towers. He also hosts the new YouTube channel "Structural Engineering Life," through which he promotes the structural engineering profession to engineering students who are not familiar with the industry perspective.
Rachel Holland, P.E.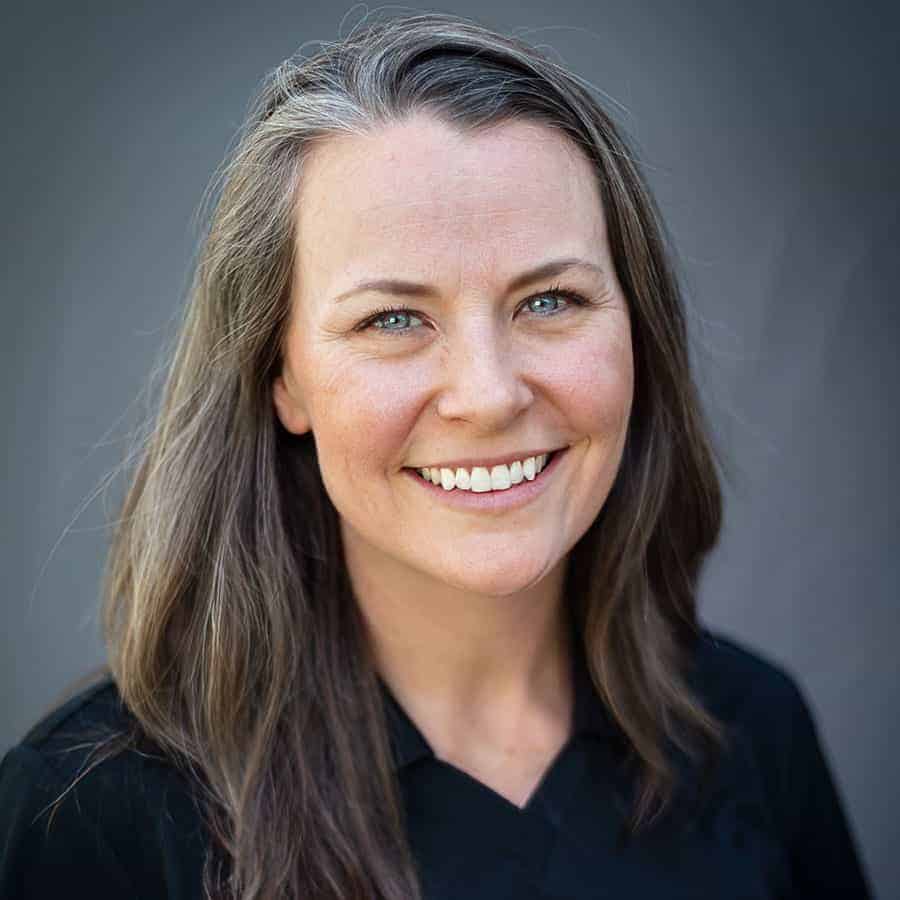 Rachel is an experienced R&D Engineer, developing and patenting multiple new structural connectors. She also offers her expertise to both the end user and specifiers as a Branch Engineering Supervisor. She represents Simpson Strong-Tie as a deck expert, educating how to properly build code-compliant decks. Before her career working for a manufacturing company, she spent many years working for engineering consulting companies. She earned her Architectural Engineering undergrad degree from California Polytechnic State University, San Luis Obispo, and a Master of Business Administration (MBA) from California State University, Monterey Bay. Rachel is a licensed PE in California, Arizona, and New Mexico.
Sources/References:
Simpson Strong-Tie
DCA6
Connect with Rachel Holland, P.E., on LinkedIn
The Engineering Project Management Podcast
AEC Engineering and Technology Podcast
This Episode Is Brought to You by PPI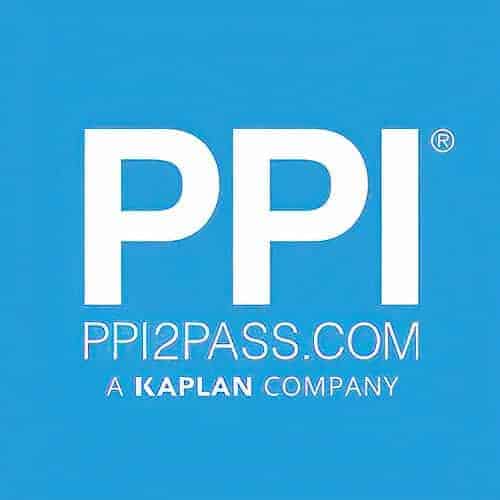 PPI has helped engineers achieve their licensing goals since 1975. Passing the FE and PE exams can open doors to career advancement and new opportunities. Check out PPI's wide range of prep options, including Live Online courses, OnDemand courses, and digital study tools, to help prepare you to pass your licensing exam. Check out PPI today at ppi2pass.com to see all the options available for FE and PE exam prep.
Please leave your comments or questions in the section below about The Structural Engineering Channel Podcast.
To your success,
Mathew Picardal, P.E., SE, & Rachel Holland, P.E.
Hosts of The Structural Engineering Podcast