Entertainment
A Recent Instagram Post from Billie Eilish Has Some Wondering If She Came Out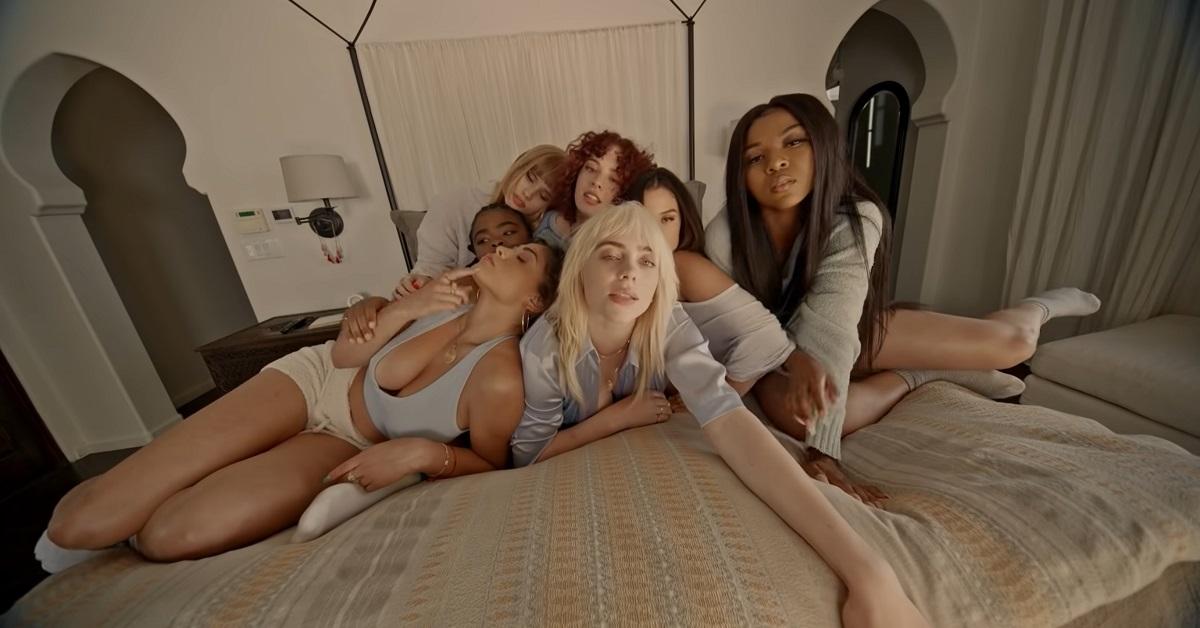 After rocketing to enormous success at a young age, Billie Eilish has spent the pandemic proving that she has the staying power necessary to make it as a lasting cultural force. In her latest music video, for the song "Lost Cause", Billie throws a slumber party for a group of girls. Following the video's release, the singer posted photos from the shoot along with a caption that left some questioning her sexuality.
Is Billie Eilish gay?
In the caption below the photos of Billie with the girls she filmed the video with, Billie wrote "I love girls." Most fans of the singer had presumed that she was straight, but thanks to this provocative comment, some are now wondering if she wrote the caption as a way to come out.
"If you say you straight after this ISTG," one user wrote in the comments. The post features a number of similar comments, all wondering if Billie chose this moment, during PRIDE, to come out.
Article continues below advertisement
Ultimately, though, it's unclear whether Billie intended her comment to be interpreted that way. In spite of her enormous fame, the singer has always been tight-lipped about her love life.
In The World's a Little Blurry, the documentary focused on Billie's life as she rose to fame, many fans discovered that she was dating her now-ex-boyfriend Brandon Quentin Adams.
"Lost Cause" is clearly a song describing Brandon, who she seems to largely describe as a bum. Although the song may be about her past relationship, the video had a somewhat perplexing effect on Billie's fans, in part because she's surrounded by women and is moving in a sensual manner. Ultimately, though, Billie has not given any concrete confirmation that she was using the video to come out.
Article continues below advertisement
Some have accused Billie of queerbaiting.
Although there's been plenty of speculation about Billie's sexuality, there's also been some discussion around the possibility that "Lost Cause" is an example of queerbaiting. Queerbaiting is used to describe the practice of acting sexual with members of your own gender in order to draw a bigger audience. It may seem unlikely that Billie would do something so carefully calculated, but fans haven't dismissed the idea entirely.
Article continues below advertisement
Billie also came under fire for queerbaiting for "Wish You Were Gay", a song from her last album. She eventually apologized following that controversy, and has since worked hard to prove that she is an ally to the LGBTQ+ community.
Although Billie may be dropping hints about her own sexuality, it's also possible that she's not, and she was describing her love for girls in purely platonic terms.
Whatever winds up being the case, the speculation around every aspect of Billie's life isn't likely to die down any time soon. Whether she's interested in sharing that side of herself with her fans or not, fans are definitely going to be interested in what's going on with her. Billie is a superstar, and that's one of the prices she had to pay for her massive celebrity.