News
"Almost a certainty" Mike Pence flips on Donald Trump, legal analyst warns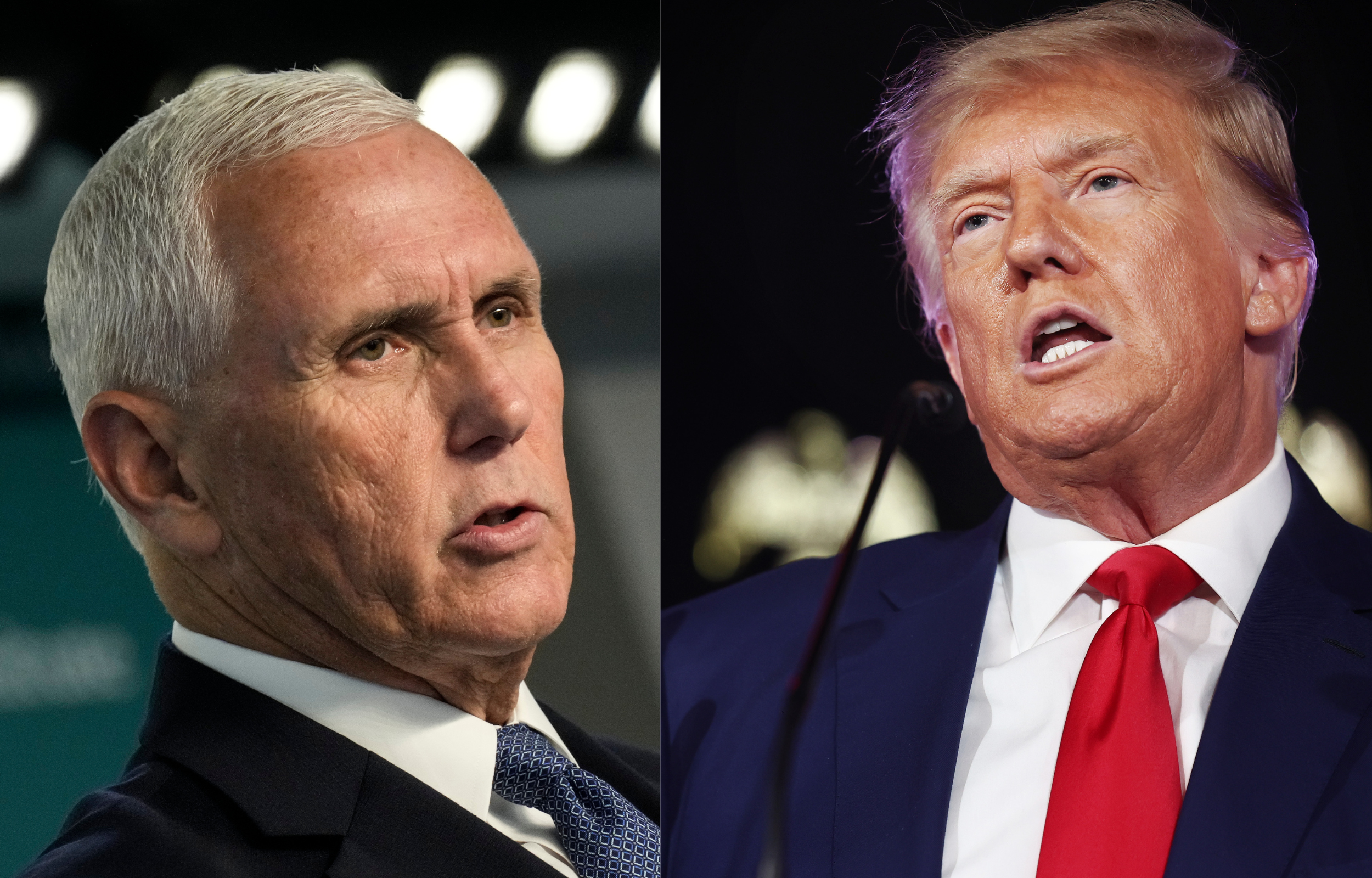 The possibility that former Vice President Mike Pence takes the stand against Donald Trump in the Department of Justice's (DOJ) election interference case is "high" and "almost a certainty" after dropping out of the 2024 Republican presidential primary race, legal analyst Danny Cevallos said Sunday.
The DOJ charged Trump in August on four criminal counts in special counsel Jack Smith's investigation into the former president's efforts to overturn the 2020 presidential election, culminating in the January 6, 2021, riot at the U.S. Capitol, when a group of his supporters violently protested the election results in a failed effort to block congressional certification of President Joe Biden's victory. The former president has claimed, without evidence, the election was stolen via widespread voter fraud, and has maintained his innocence in the case.
Meanwhile, Pence was among the packed crowd of candidates seeking the 2024 Republican nomination for president, all of whom have struggled against the overwhelming polling strength of Trump and his reelection bid. Pence, in particular, struggled greatly and garnered only single-digit support from likely Republican voters. His troubles were attributed by some to his unpopularity with independents and moderate Republicans for his association with the Trump administration, and among MAGA Republicans over his refusal to go along with Trump's attempts to overturn the election.
"It's become clear to me it's not my time," Pence said during his speech Saturday at the Republican Jewish Coalition Conference. "I have decided to suspend my campaign for president effective today. We always knew this would be an uphill battle, but I have no regrets."
While speaking on MSNBC on Sunday, Cevallos was asked about the likelihood of Pence taking the stand against his former boss. He replied, "High to almost a certainty."
"I think that when he was opposing subpoenas in the past, he was doing so symbolically. He was really just putting on a front," Cevallos said. "If he was speaking candidly behind closed doors, he was probably saying, 'All right, we've got to argue against the subpoena, just for the show, just for my candidacy. But secretly, I can't wait to go in there and testify against the guy who put this tremendous fear into me and many other people in Congress on that fateful day well over a year ago now.'"
"I don't think there's going to be much impediment to Mike Pence racing in to testify," the legal analyst continued. "There is absolutely nothing holding him back now."
Former federal prosecutor Neama Rahmani told Newsweek on Sunday, "Pence has already flipped on Trump and he's going to be the star witness in the election fraud cases. Pence was the target of the fake elector scheme, he's already testified before the grand jury, and has said publicly that he told Trump that what he and his lawyers wanted to do was unconstitutional."
He added: "Pence withdrawing from the presidential race doesn't change his role as a witness in the cases. In fact, it probably makes it easier for him to testify without worrying about alienating potential voters."
Political analyst and law professor Jonathan Turley also told Newsweek on Sunday that "Pence has been consistent since the January 6 riot on his view of the allegations of election fraud."
Turley added: "I expect he will remain so as a potential witness. The question is not the animus but the evidence. We do not know if Pence can say with any foundation that Trump knew he lost the election and was actively pursuing claims that he considered factually or legally unfounded."
Newsweek has reached out to a Trump spokesperson for comment via email.
On Saturday, Trump had a message for Pence after news of him dropping out of the 2024 race circulated.
"Everybody that leaves seems to be endorsing me. You know people are leaving now, and they're all endorsing me. I don't know about Mike Pence; he should endorse me. He should endorse me, you know why? Because I had a great successful presidency, and he was the vice president. He should endorse me," the former president said. "I chose him, made him vice president, but people in politics can be very disloyal."
Newsweek has also reached out to multiple legal analysts for additional comment.
Uncommon Knowledge
Newsweek is committed to challenging conventional wisdom and finding connections in the search for common ground.
Newsweek is committed to challenging conventional wisdom and finding connections in the search for common ground.