Games
Armored Core 6 wont 'just be a sci-fi Soulslike' according to Miyazaki | VGC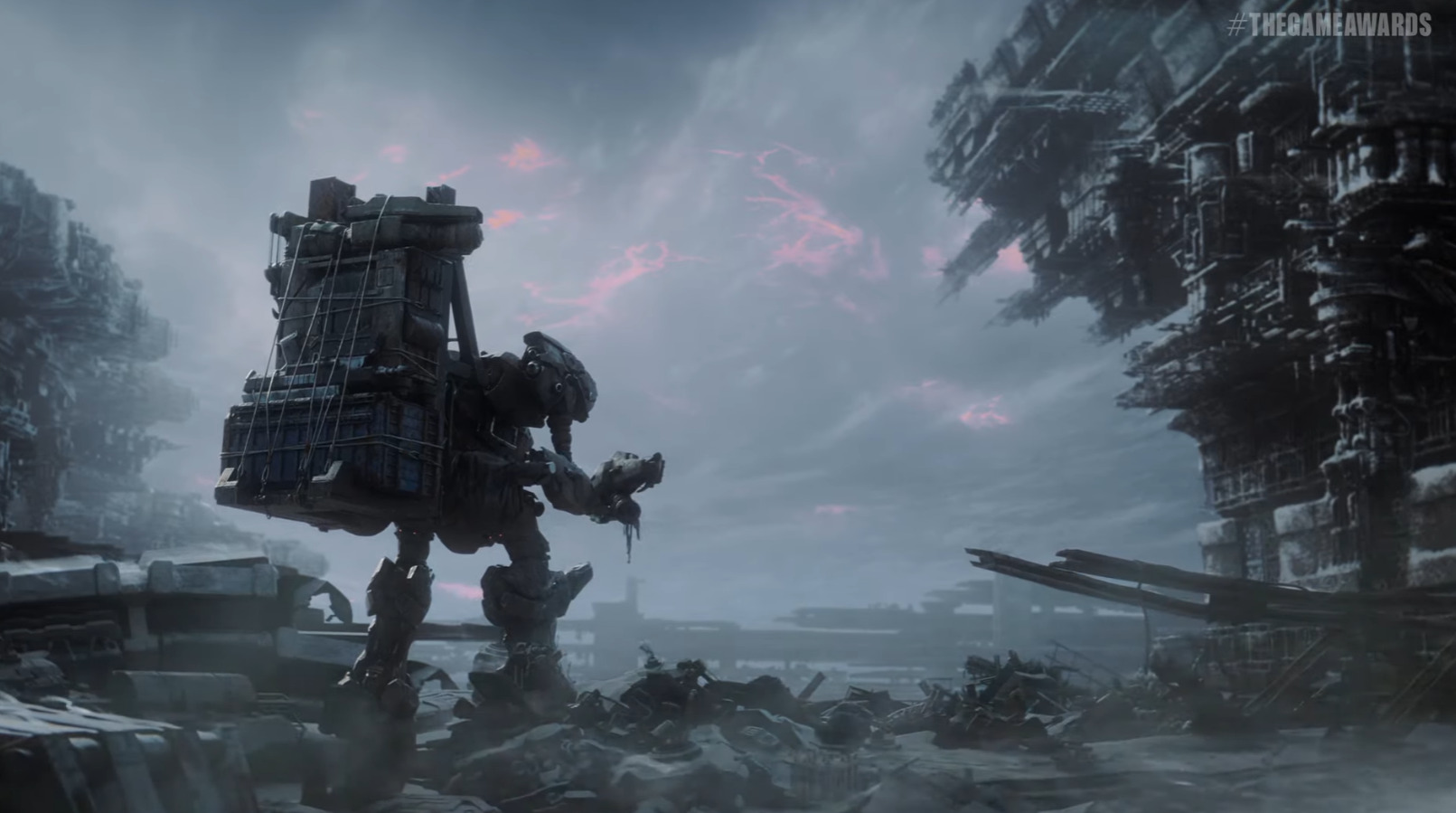 Armored Core VI: Fires of Rubicon won't "just be a sci-fi Soulslike," according to Hidetaka Miyazaki.
Speaking to IGN in a new interview, the FromSoftware lead said that he had "not been making a conscious effort to try to direct [Armored Core VI] towards more Soulsborne type gameplay."
The revival of the mech series was announced during The Game Awards, which also saw Fromsoftware take home the Game of the Year award for Elden Ring. 
ARMORED CORE VI FIRES OF RUBICON – Reveal Trailer
Armored Core VI: Fires of Rubicon director Masaru Yamamura also spoke to IGN about the game's boss battles, and what fans should expect.
"Boss battles are the highlight of the game in this title," Yamamura told IGN in a statement. "The essence of the battles, in which the player reads the enemy's moves and then plays games with them, is of course provided, as is typical of FromSoftware.
"In this title, both the enemy and your own machine are aggressive and violent in their attacks. We are developing the game so that players can enjoy the dynamic and intense boss battles that only mechas can offer, along with the unique aspects of AC, such as how to assemble the right parts to take on the strongest enemies."
Published by Bandai Namco, the sixth instalment marks the first new Armored Core game in more than a decade, the last being Armored Core V back in 2012.
Back in January, some players reported that they had received a survey revealing the first details of the game.
The alleged survey said the game would feature a "sci-fi world created by Hidetaka Miyazaki", "three-dimensional, dynamic action", and a "high degree of freedom in customisation".
It also reportedly said: "The game is a TPS (third person shooter) mecha action title that lets you move around an overwhelmingly scaled map that represents a unique sci-fi world with dynamic mech action. You will face strong enemies and fierce battles both long and short range using guns and blades."
The synopsis for the game reportedly saw the government, corporations, cultists and unknown mercenaries battling over an alien substance that can "drastically advance human society", and was also accompanied by a small amount of watermarked footage, it was claimed.