Sports
Aspiring rapper Half Ounce shot and killed while walking in Koreatown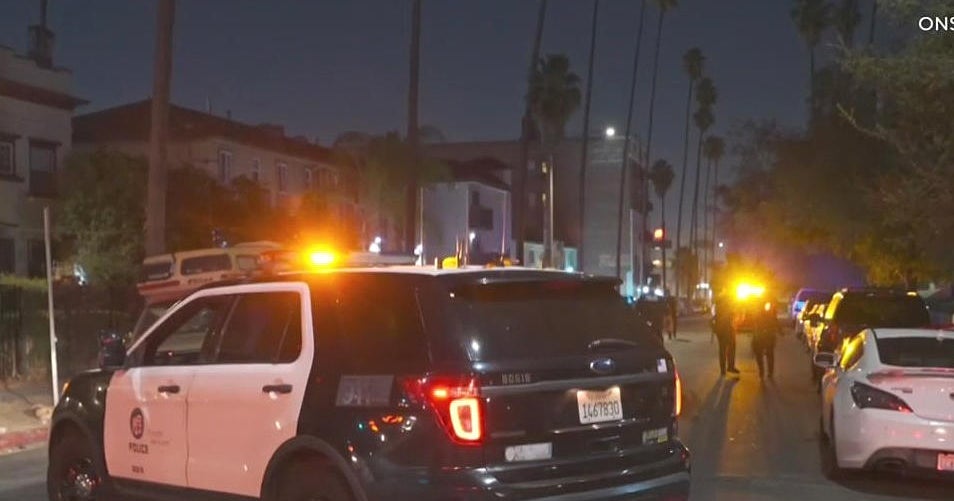 An aspiring rapper from Inglewood was shot and killed late Monday night as he was walking in Koreatown.
The shooting happened at about 11:30 p.m. Monday in the 700 block of South New Hampshire Avenue. Officers responding to a report of shots fired at first could not find anyone who had been shot — then the man was found in a planter in front of an apartment complex.
The man had suffered gunshot wounds and was unresponsive. He was pronounced dead at the scene, and police have not been released his name. His pregnant wife, who came to the scene, identified him as Lataurissha O'Brien, a UPS driver, aspiring rapper, and father of three. She said he was known as Half Ounce.
The victim's wife said she was on the phone with him as he was walking back from a UPS shift. Police say two people drove up in dark SUV, and the passenger got out and opened fire at O'Brien. The gunman jumped back in the vehicle and took off, possibly going south.
One witness said they heard 12 shots. At least one SUV was also caught in the gunfire, and its window was shattered. A nearby school was closed for the day due to the investigation.
A possible motive for the shooting is not known, and police say have not ruled out whether it was gang related. Federal agents were also spotted at the scene, but it's not known how they were assisting in the investigation.
Anyone with information on the shooting can contact West Bureau homicide investigators at (213) 382-9470.