News
At least 63 people died during record temperatures in Oregon heat wave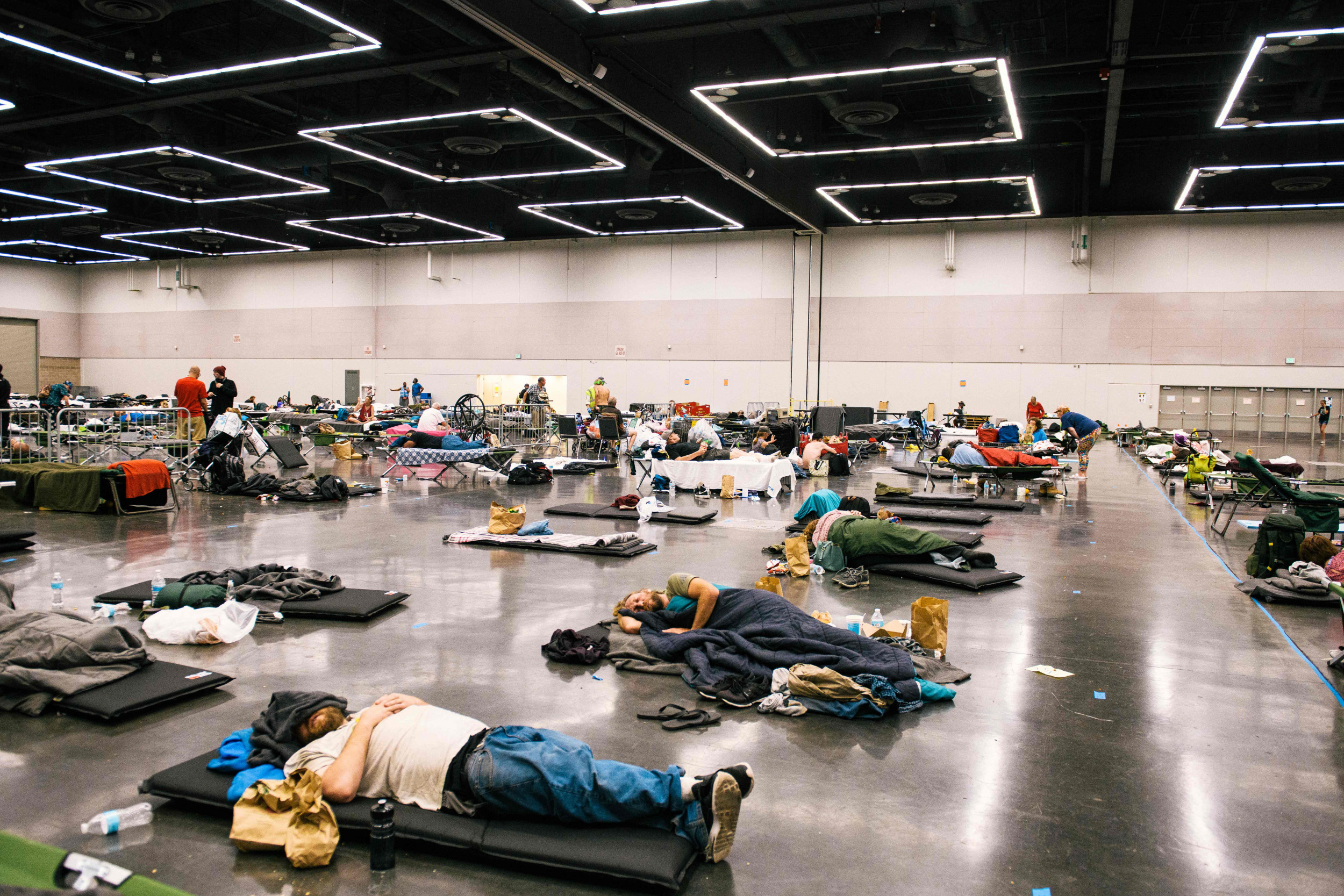 At least 63 people in Oregon have died from heat-related issues during the unprecedented heat wave of the last few days, according to the state medical examiner.
Forty-five of the recorded deaths took place in Multnomah County, where the city of Portland broke high-temperature records three days in a row, culminating in an all-time high of 116 degrees Fahrenheit on Monday.
People between the ages of 44 and 97 accounted for the 45 deaths in Multnomah County, according to the county medical examiner. Many of the bodies were found alone without air conditioning or fans; 27 were men and 17 were women.
Many of the deceased had underlying medical conditions, though the medical examiner said the preliminary cause of death is hyperthermia. The opposite of hypothermia, hyperthermia refers to what happens to the body when it fails to successfully regulate abnormally high heat levels and the body temperature gets too high to survive.
Hospital visits in the area also shot way up during the heat wave. Just on Monday, Oregon hospitals saw 128 patients for heat-related conditions. Over the weekend, the number of urgent care and emergency department visits for heat-related illness topped what is normally expected over the entire summer, Julie Sullivan-Springhetti, a Multnomah County spokesperson, told OregonLive.
Sullivan-Springhetti also said that the county had 491 calls for emergency medical assistance, which is a 63 percent increase from their normal rate.
Early estimates from the county show hospitals reporting between two to five times more cardiac arrests than usual, though the health department was still analyzing data at the time of publication.
The influx of heat-related deaths, illnesses and emergencies occurred even in the face of ramped-up heat wave preparation in Multnomah County. The city advertised lists of "cooling centers" with air conditioning, places to plug-in medical devices and free cold water throughout the city, where no one, even pets would be turned away.
Public transit announced that buses would allow people on board to cool down, even if they could not afford the fare.
Also in the Pacific Northwest, King County in Washington reported 11 additional heat-related deaths Wednesday, on top of the two recent heat exposure deaths previously announced by the medical examiner's office. King County is the state's most populous county.
County officials recorded a new high temperature for the area on Monday—108 degrees Fahrenheit at the Seattle-Tacoma International Airport.
The record-setting heat began to subside in both Oregon and Washington on Tuesday, but King County emergency rooms still reported 105 heat-exposure-related visits on this slightly cooler day.
While temperatures across the Pacific Northwest are expected to return to more seasonable trends over the next few weeks, experts are saying that the extreme heat of the past few days could signal a particularly active fire season.
Newsweek reached out to the Multnomah County Medical Examiner for comment.