Life Style
Before jumping into the final "Maisel" season, here's a tight five refresher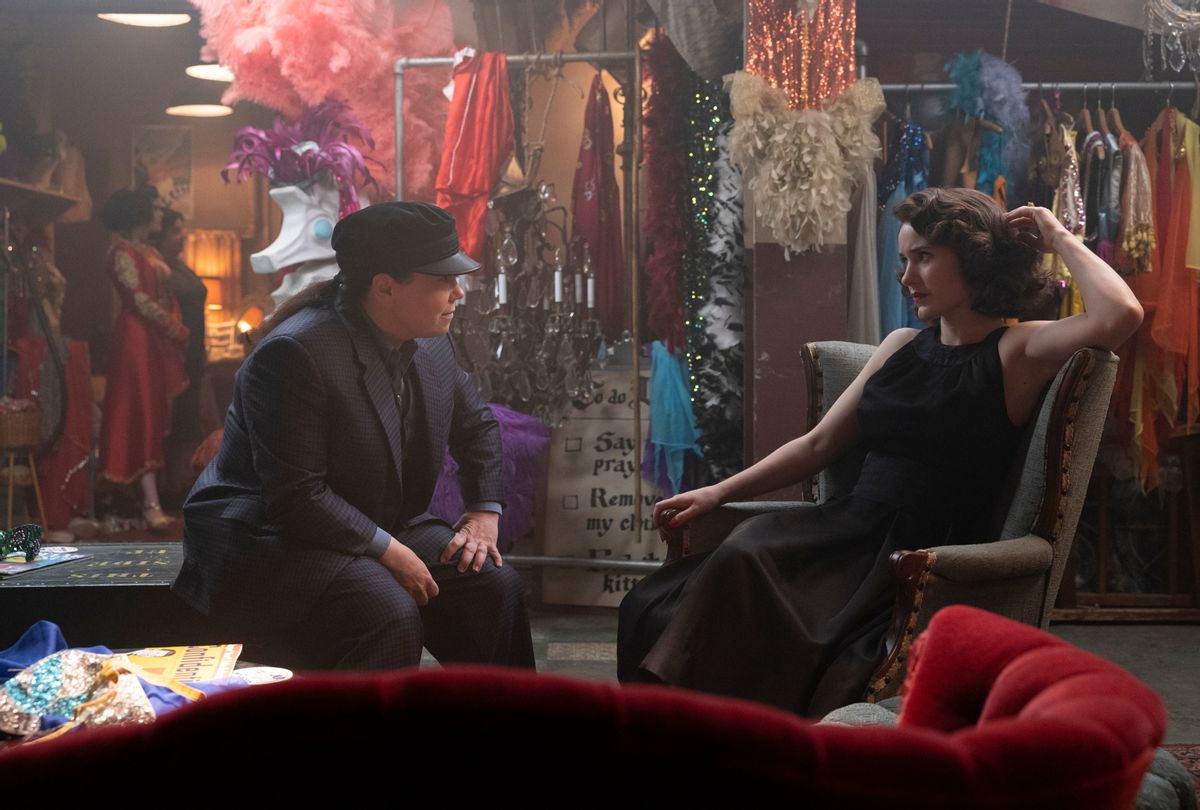 Last season of "The Marvelous Mrs. Maisel" ended in a flurry. Literally, as a snowstorm of historic proponents hit the Big Apple, and our intrepid Midge drudged forward resolutely and inappropriately dressed. The smash Prime Video show is returning for its fifth and final season and ambitiously, will try to tie up more loose ends than Midge's hatboxes. 
"Mrs. Maisel" introduced the world to Midge (Rachel Brosnahan), a hilarious and smart housewife who loses her husband (to a secretary named Penny Pann) and finds a second act as comedian in 1960s New York. Those moving in Midge's orbit include Susie (Alex Borstein), her cranky and completely lovable manager, struggling to make her own way backstage in show biz; ex-husband Joel (Michael Zegen); the former couple's parents; and a beloved figure from comic history: Lenny Bruce (Luke Kirby). As is typical of an Amy Sherman-Palladino show, the supporting cast has as many hopes, dreams, quirks and gets in almost as much trouble as the talkative star. 
Where did we leave everyone at the conclusion of last season, and what do you need to know to get right back on that stage? Put your you-know-whats up and stride confidently into the spotlight. Here's a tight five, in classic comedy parlance, catching up with the major players and what might await them in the glittering farewell tour of the lovely, heartfelt and "Marvelous Mrs. Maisel."
Image_placeholder"The Marvelous Mrs. Maisel" (Prime Video)
After being rightfully dismissed from Shy Baldwin's tour in an earlier season, Midge's financial problems landed her in a burlesque club. She performs sets in between dances. It's a good fit for her, and her colleagues of the glitter and glamour are super supportive, but she's still struggling to find her big break; she's also mistaken for a sex worker and arrested. She turns down hush money to keep Shy's secret about his sexuality (she says she will keep his private life private simply because it's the right thing to do, no bribe needed). Midge is at the club — and so is her old pal, Lenny Bruce — when the place is raided by the police. They both escape, and the drama brings them back to Lenny's hotel room and closer together (more on that later). 
A blizzard, which really happened in history, has hit Manhattan and Midge decides to walk home in a dress. Will she arrive in Season 5 unfrozen, and why did the last season end with a lingering shot of a billboard for the talk show "The Gordon Ford Show," haunting Midge through the ever-deepening snow? Frustrated by sexism in the comedy industry, Midge swore an oath earlier, vowing — in her steadfast, headstrong and often foolish way — that she will never be an opener again, only a headliner. 
Image_placeho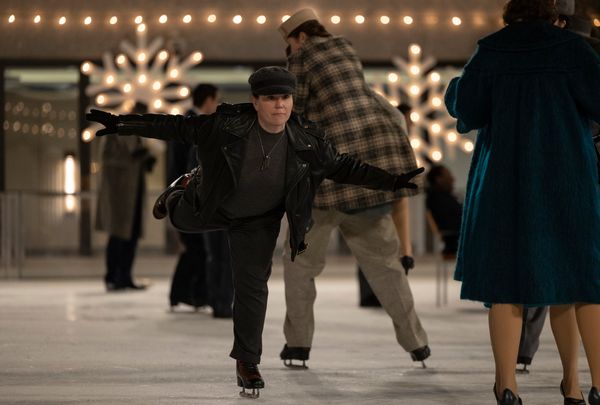 "The Marvelous Mrs. Maisel" (Prime Video)
lder
At times, Susie seems closer to making it than Midge. She has a new client, the one and only Sophie Lennon (Jane Lynch), Midge's former rival, who bombs on Broadway but Susie books her for a surprisingly emotional turn on The Gordon Ford show. Despite her humble beginning and abode, initially sharing a cramped and dark basement studio with Jackie (the late, wonderful Brian Tarantina), Susie moves into some sweet new digs, in part because she can't bear to be in her old place without her friend. She has a real office now, a telephone line (she needs another one) and a plucky secretary (Alfie Fuller as Dinah). But with more space comes more problems. Midge wants her tour money from Susie but the manager lost it to gambling and ended up borrowing from Midge's ex Joel. Those two have always had an uneasy relationship, bordering on dangerously hostile, and becoming beholden to him didn't help. She's eventually able to pay him back, thanks to her sister. 
Susie also owes quite a lot, including her life, to two henchmen who so far have been the happy, friendly kind of hired muscle. But the two encourage her to take on new clients, and she does, including drolly adorable magician Alfie (Gideon Glick) and an exciting new comic. Midge blithely takes Susie, against Susie's will or knowledge, to a lesbian bar, hoping to set the manager up with someone. Susie, whose sexuality has been teasingly cloaked throughout the show, to the frustration of many viewers, doesn't react well. Will it ever be Susie's time?
Image_placeholder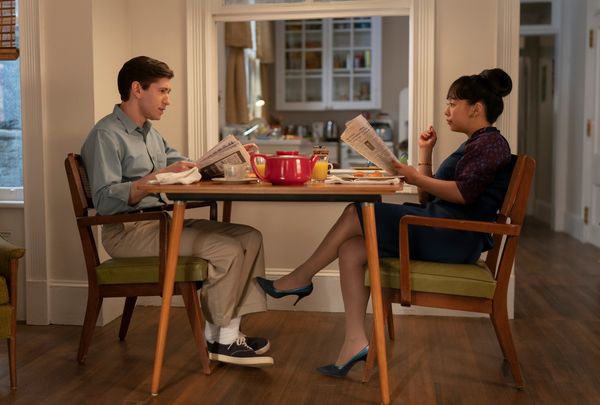 "The Marvelous Mrs. Maisel" (Prime Video)
As with "Gilmore Girls," where lead Lorelai's ex, Christopher, kept showing up, Midge's ex Joel has always had a large role in "Maisel." His position in Midge's life keeps shifting — the two of them keep shifting it — but last season, it seems like he finally found his own. Earlier in the show, he opened a nightclub, altering his ill-advised dream of becoming a comic to a different, more realistic dream. Because this is the Sherman-Palladino universe, beautiful, colorful and not known for an understanding of socioeconomics, the nightclub is a success! Everyone loves it! But Joel's landlords, who run an illegal gambling den in the basement, aren't happy with the attention.
Joel's personal life was also improving, thanks entirely to the addition of Oscar nominee Stephanie Hsu's Mei. Mei's nervous about it but finally agrees to meet Joel's parents. Joel and Mei's big bombshell is that Mei is pregnant. Joel breaks the news about his girlfriend's existence to his father Moishe (Kevin Pollak) — who then dramatically collapses. 
Image_placeh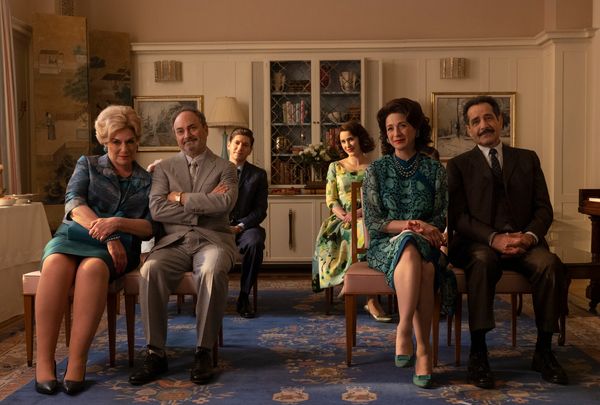 "The Marvelous Mrs. Maisel" (Prime Video)
older
It's a heart attack, and Moishe lands in the hospital. He knows about Mei, but Joel's mother Shirley (Caroline Aaron) — who tried to match Joel up with a pregnant woman — still doesn't, and he tells Joel that Mei is going to have to convert to Judaism for this to work (or be told to Shirley). The Maisel patriarch makes a recovery, despite Abe (the always phenomenal Tony Shalhoub) writing him a premature obit; Moishe is moved by the gesture. 
On the maternal parents side, Abe continues writing happily at The Village Voice (where Chris Eigeman has a great turn as his editor). Rose (Marin Hinkle) has her own successful career as a matchmaker. Too successful. Her entrance into the couple business prompts the organized crime network of matchmakers to threaten Rose in ways both big and small, including menacing Abe. But her husband backs her, and she shares her daughter's determination: Rose won't give up.
---
Want a daily wrap-up of all the news and commentary Salon has to offer? Subscribe to our morning newsletter, Crash Course.
---
Image_placeholder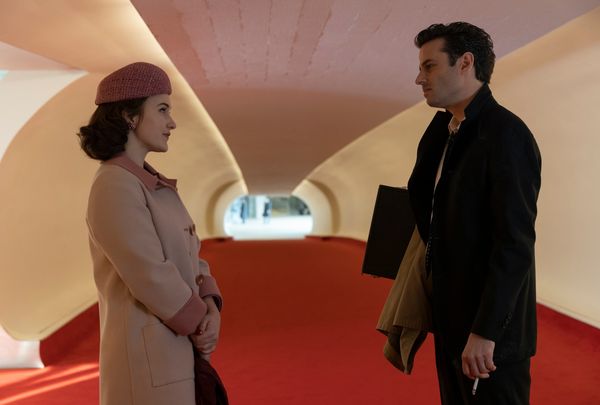 "The Marvelous Mrs. Maisel" (Prime Video)
One of the most absorbing aspects of "Maisel" has always been the insertions from history, the alterations, the slight shifts and the true stories. The character of Lenny is the best example of this, especially as played with so much empathy by Kirby. Midge and Lenny keep running into each other, with Midge once finding him drunk on the side of the road and bringing him to her place to sober up. 
In many ways, last season was the highlight of Lenny's career — he performs at Carnegie Hall, and Midge attends — and the beginning of his lowest points too. Midge finds a needle and vial in his things in his hotel room. They've escaped to his room after the raid at the strip club, and finally end up acting on the attraction that's been palpable between them for the entire show. They sleep together. Lenny has always been a stalwart supporter of Midge, sexism be damned, and afterward, he gives her an inspiring pep talk that she needs to stop fearing failure and simply perform. It moves the viewer too, but as the real Lenny Bruce died young and tragically at 40, how much longer will this delicate and meaningful relationship get to last?
"The Marvelous Mrs. Maisel" Season 5 starts streaming on Prime April 14. Watch a trailer via YouTube below:
Read more
about "Mrs. Maisel"