News
Bernie Sanders outraged Nikki Haley wants him to take competency test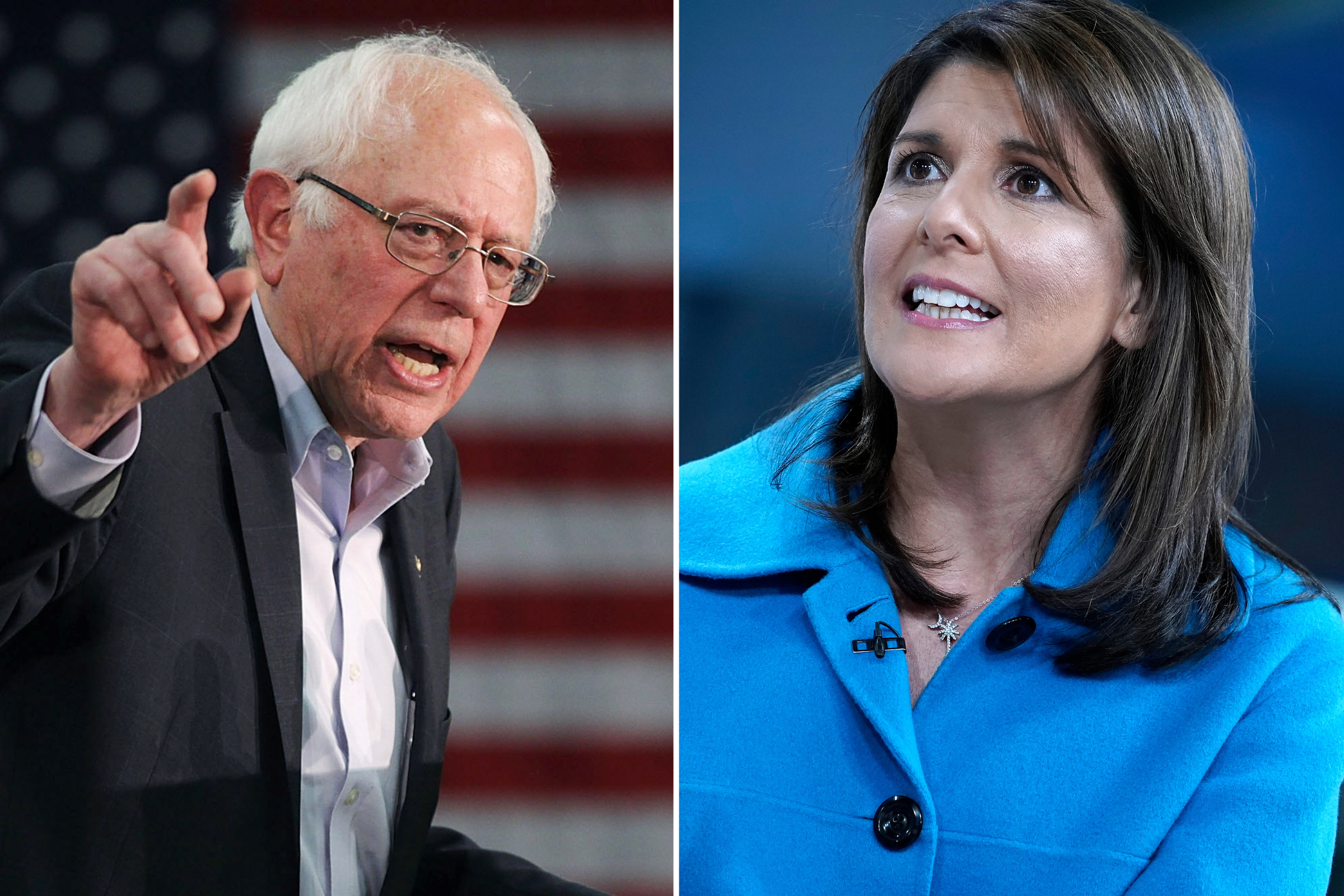 Senator Bernie Sanders hit back at Republican presidential hopeful Nikki Haley on Sunday over her suggestion that older lawmakers be required to pass a "competency test."
Haley, the former governor of South Carolina and United Nations ambassador under former President Donald Trump, declared that she was running for president in 2024 this past Tuesday, a long-expected move. She is the only major declared GOP candidate so far, aside from Trump, who is seeking a second term in office.
While Haley, 51, has been criticized for her seeming unwillingness to differentiate herself as a candidate compared to her former boss, one idea she has put at the foreground of her campaign is the need for new, younger voices in politics. This idea comes as there is widespread public trepidation over Trump and President Joe Biden as leaders due to their ages, 76 and 80, respectively. As part of this campaign theme, Haley proposed mandatory mental competency tests for lawmakers older than 75.
Sanders, the 81-year-old independent from Vermont, appeared on CBS News's Face the Nation on Sunday, where host Margaret Brennan asked about his take on the proposal, given that it would apply to him. The senator initially reacted to the question with humor, mockingly pretending to not understand the question, but ultimately dismissed the idea as "absurd."
"We are fighting racism, we're fighting sexism, we're fighting homophobia, I think we should also be fighting ageism," Sanders said. "Trust people, look at people, and say 'this person is competent, this person is not competent.' There are a lot of 40-year-olds out there who ain't particularly competent. You look at the individual, I don't think you make a blanket statement."
Sanders continued when pressed about whether he specifically views age as an issue in relation to Biden or Trump: "Look at what they do, what they believe in. What are they fighting for? What does Donald Trump stand for? Do you believe in that? I certainly don't. What does Joe Biden stand for? What is he doing? Has he accomplished it? Look at him that way, not on age."
Newsweek reached out to Haley's campaign for comment.
Sanders, a self-described Democratic socialist, is the longest-serving independent lawmaker in United States congressional history, first serving as Vermont's at-large representative from 1991 to 2007, and serving as a senator for the state since 2007.
He gained significant national attention across two presidential campaigns in 2016 and 2020, in which he sought the Democratic Party's nomination. Despite hesitancy from the party's establishment, he finished second in each primary race, behind Hillary Clinton and Biden, respectively. He currently serves as chair for the Senate Committee on Health, Education, Labor, and Pensions (HELP), and is considered a leading figure in the U.S. progressive political movement.