News
Biden could "absent-mindedly start World War III," says ex-Russian leader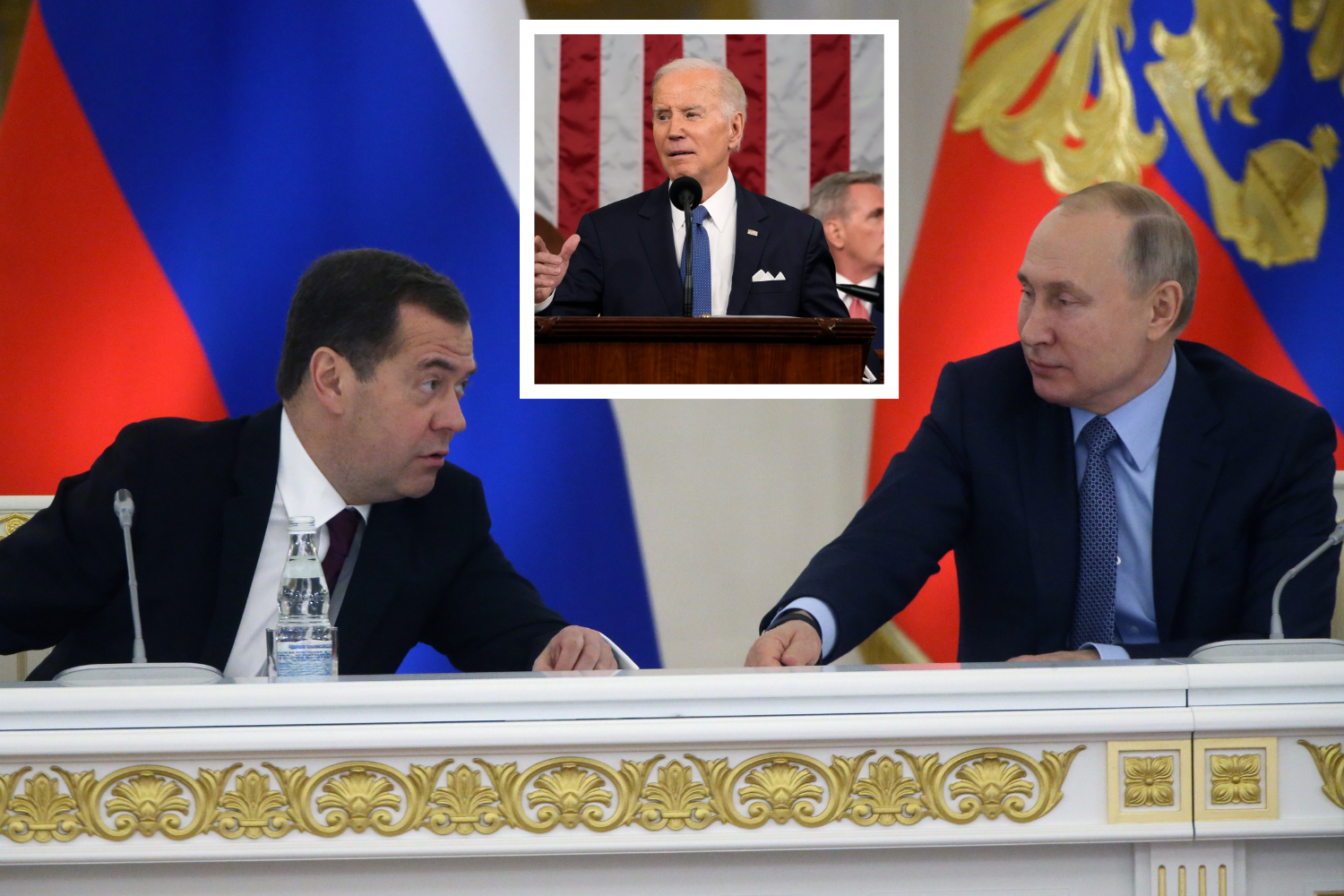 Former Russian President Dmitry Medvedev mocked President Joe Biden on Friday, characterizing the American leader as old and confused.
Medvedev, the deputy chairman of Russia's Security Council and a close ally of current Russian President Vladimir Putin, made the series of insults on his Telegram channel in a message that discussed the possibility of Biden running for reelection in 2024.
Among Medvedev's claims were that Biden "[c]onfuses names, dates and gets lost in his own office," and that Biden spent over a $100 billion on "a country falling apart." Medvedev added that Biden blames economic woes in the United States "on the machinations of Russia."
Biden could "absent-mindedly start World War III," the Russian official also wrote.
Elsewhere in the post, Medvedev referred to Biden as an "old man," and suggested he may be suffering from dementia.
"Certainly progressive dementia is no barrier to being elected president of the United States again," he wrote.
His Friday message was not the first time Medvedev has made such a claim. Last July, he wrote on his Telegram channel that "Russia cannot be held responsible for the fact that the Americans elected a strange grandfather with dementia as president."
The Kremlin official's history of criticizing the U.S. leader stretches back to the early days of Biden's administration. In April of 2021, Medvedev called Biden's foreign policy "unstable" in an opinion piece he wrote for the Russian state-owned media outlet Sputnik. In the same article, he said that the U.S'. credibility had declined worldwide.
Newsweek reached out to the Russian Ministry of Foreign Affairs and the White House for comment.
Medvedev has gained a reputation for making bold and often inflammatory statements. Last weekend, he said during an interview that the Kremlin is prepared to deploy "all types of weapons," including nuclear, to prevent Ukraine from retaking control of Crimea.
Days later, he was involved in a public back-and-forth with Ukraine over claims he made about Ukrainian President Volodymyr Zelensky's administration wanting to end the war by being split into separate countries like Korea.
Medvedev wrote on his Telegram channel on Tuesday that Kyiv seemed to be considering an alleged proposition from Western allies to divide Ukraine "according to the Korean scenario."
He said that under the plan, Ukraine would exist similar to the democratic nation of South Korea, while the Donbas and other occupied territories would become part of Russia. However, Medvedev added that the scenario was "just wishful thinking" on the part of Ukraine and that Russia would never agree to such a plan.
Oleksiy Danilov, secretary of Ukraine's National Security and Defense Council, said Medvedev's claims of a split-state "Korean scenario" were false.