News
Bill Barr would be "implicated" in Trump's "crimes": Michael Cohen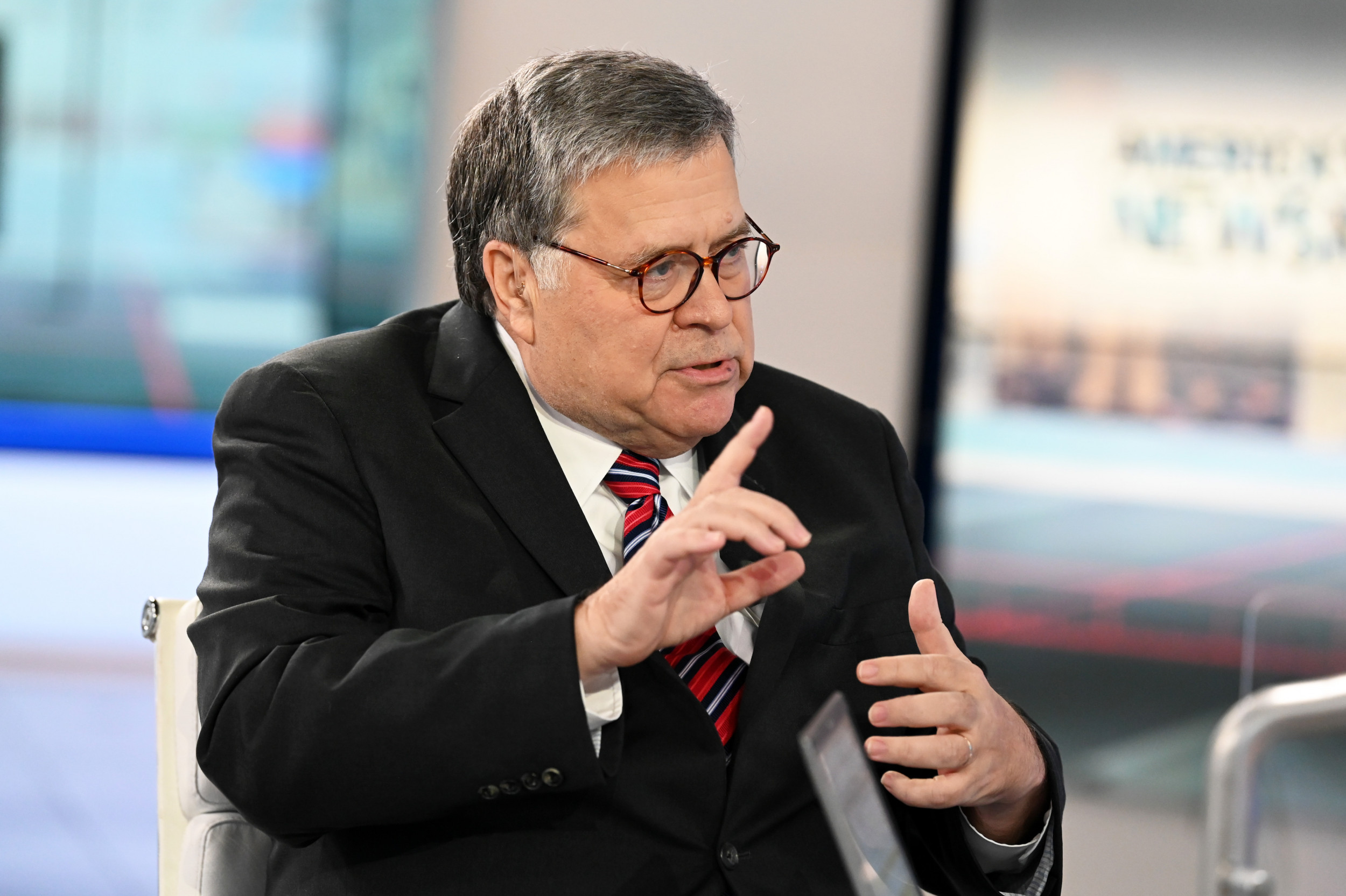 Former Attorney General Bill Barr won't "come clean" on everything he did for former President Donald Trump to avoid being "implicated" in crimes, Trump's former personal attorney Michael Cohen said on Saturday.
Barr, who served as Trump's attorney general from February 2019 to December 2020, has recently taken a critical tone against Trump following the January 6, 2021, riot at the U.S. Capitol and the FBI's raid last month at Trump's Mar-a-Lago residence, in which they found 20 boxes containing classified documents allegedly being improperly stored.
The former attorney general has also been critical of Trump's legal team's push for a special master to oversee the Justice Department's handling of the classified documents, has described the FBI's raid as "reasonable," and has long condemned Trump's unfounded election fraud claims.
During remarks on Fox News earlier this month, he defended the FBI raid, sparking a feud with Trump. "People say this was unprecedented, but it's also unprecedented for a president to take all this classified information and put them in a country club," Barr said.
Cohen, however, said Barr's criticism of Trump came "too little too late" during an appearance on MSNBC Saturday.
"He's really not taking the position that he should be doing. He should be coming clean," he said. "He should actually demand that the House Oversight committee, or one of the intelligence committees interview him. And he should come clean on everything that he did for Donald Trump."
He continued: "But he won't do that—he won't do it for several reasons. Mostly because he's a coward, and because it would then implicate him in a series of crimes and illegal actions. That's what he should be doing."
Cohen said Barr's condemnation of Trump's actions in the press is "not going to exonerate him from all the things that he did working for him," adding that he only resigned a few weeks before Trump left the White House in January 2021.
Cohen, who previously served a there-year prison sentence for campaign finance violations committed while working for Trump, said that after he turned on the ex-president, he was more willing to work with prosecutors. He said he "gave 400-plus hours" to nine Congressional committees and law enforcement agencies" while cooperating with investigations into the former president. Following his release, Cohen has become a vocal critic of Trump.
"This man comes out and basically wants to be invited back into police society. Why? Because he acknowledged that Joe Biden won the election," he said. "Big freaking deal."
Newsweek reached out to Jones Day, the law firm that has recently represented Barr, to get in touch with either him or his attorneys for comment.