News
Blue Jackets goalie Matiss Kivlenieks killed from fireworks blast to chest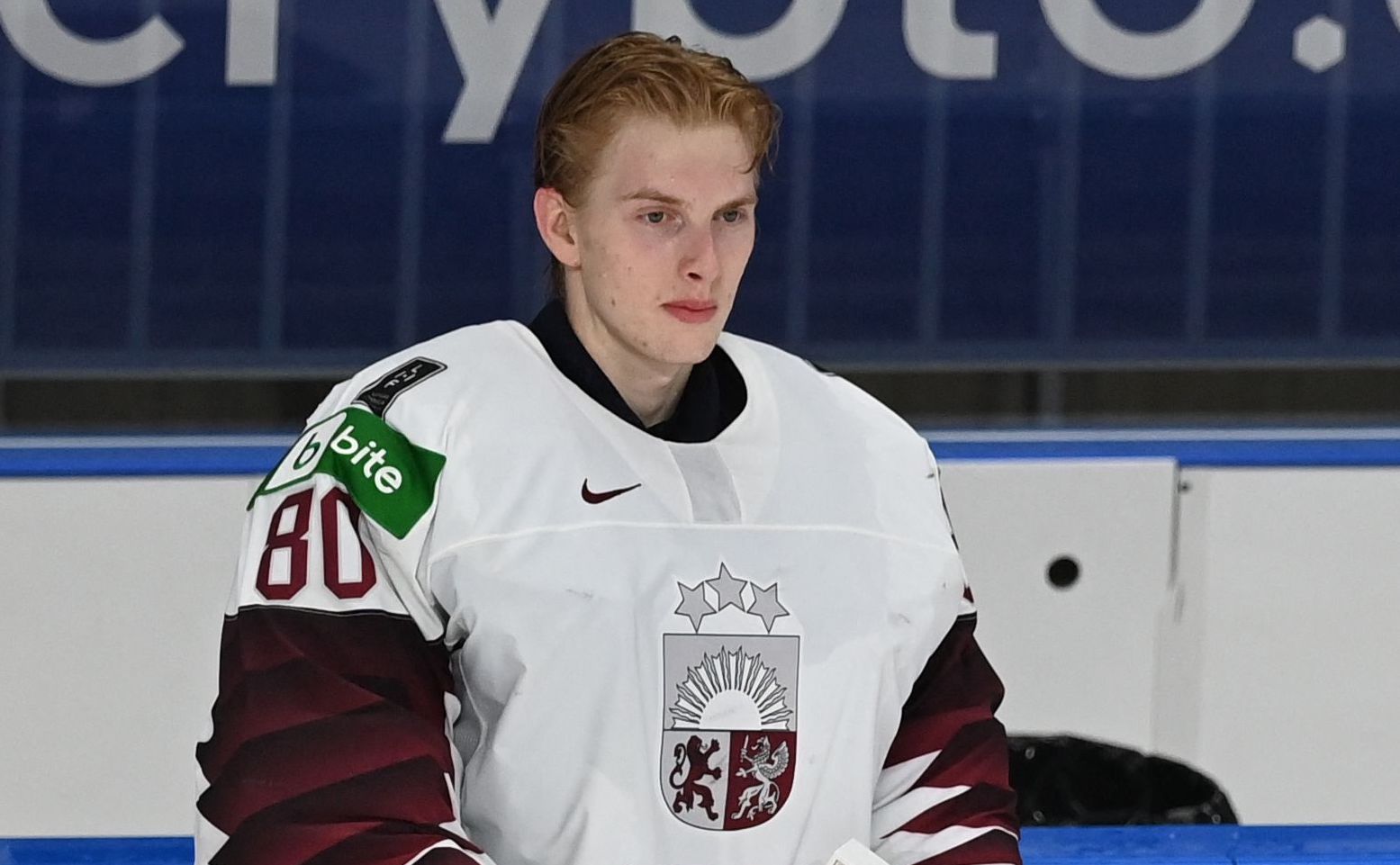 Matiss Kivlenieks, the 24-year-old goalie of the Columbus Blue Jackets, died on July 4 after a firework accidentally detonated on his chest.
Kivlenieks was reportedly sitting in a hot tub at a large holiday party at a private home in Novi, Michigan when an aerial mortar fireworks slightly tilted over and shot him in the chest. While quickly trying to exit the hot tub alongside other fleeing guests, Kivlenieks was hit by an explosive and also suffered a head injury, the Associated Press reported.
Though emergency medical technicians transported him to a local hospital, he was later pronounced dead there.
Amid reports of his death, his associates began posting messages of grief.
"RIP Matiss, you will be dearly missed," Columbus general manager Jarmo Kekalainen wrote on Twitter.
"Kivi was an outstanding young man who greeted every day and everyone with a smile and the impact he had during his four years with our organization will not be forgotten," the Blue Jackets' president of hockey operations John Davidson wrote in a statement.
Former Blue Jackets captain Nick Foligno tweeted, "What a tragic loss for all of us who knew him and I am thinking and praying for his family. Heaven gained a darn good goalie and better person… Just, way too soon."
Kivlenieks, a native of Riga, Latvia, joined the Blue Jackets in 2017 as a free agent. He also played in four games as part of Latvia's team at the world hockey championship this spring.
Sadly, the goalie wasn't the only person harmed by fireworks this holiday.
A 41-year-old man named Steven Sims died in Huntington County, Indiana when a mortar exploded in a fireworks tube. Fragments from the exploded tube entered his body, killing him on-site, ABC News reported. He was pronounced dead at the scene.
At least three other serious injuries also occurred due to holiday fireworks.
A 30-year-old man in Kirksville, Missouri lost his hand in a fireworks accident on Friday night, KTVO reported. A man in Murfreesboro, Tennessee lost part of his hand while trying to shoot a firework mortar from his car's sunroof, the Daily News Journal reported. A man in Waukegan, Illinois lost most of his face while checking on a firework that exploded while he was looking at it, WLS-TV reported.
Every year before July 4, the U.S. Consumer Products Safety Commission releases a warning video showing fireworks' dangers. In its 2021 video, the commission advised against amateur handling of aerial devices and warned viewers to beware of quick match fuses which cause explosives to detonate shortly after being lit.
In 2020, 18 people died due to firework accidents, and an estimated 15,600 others were hospitalized with firework-related injuries, the commission reported.
Fireworks were involved with an estimated 10,000 injuries and 12 deaths in the U.S. during 2019.
Newsweek contacted the Columbus Blue Jackets for comment.