Entertainment
Boba Fett Fell Into a Sarlacc Pit in 'Star Wars: Return of the Jedi' — How Did He Escape?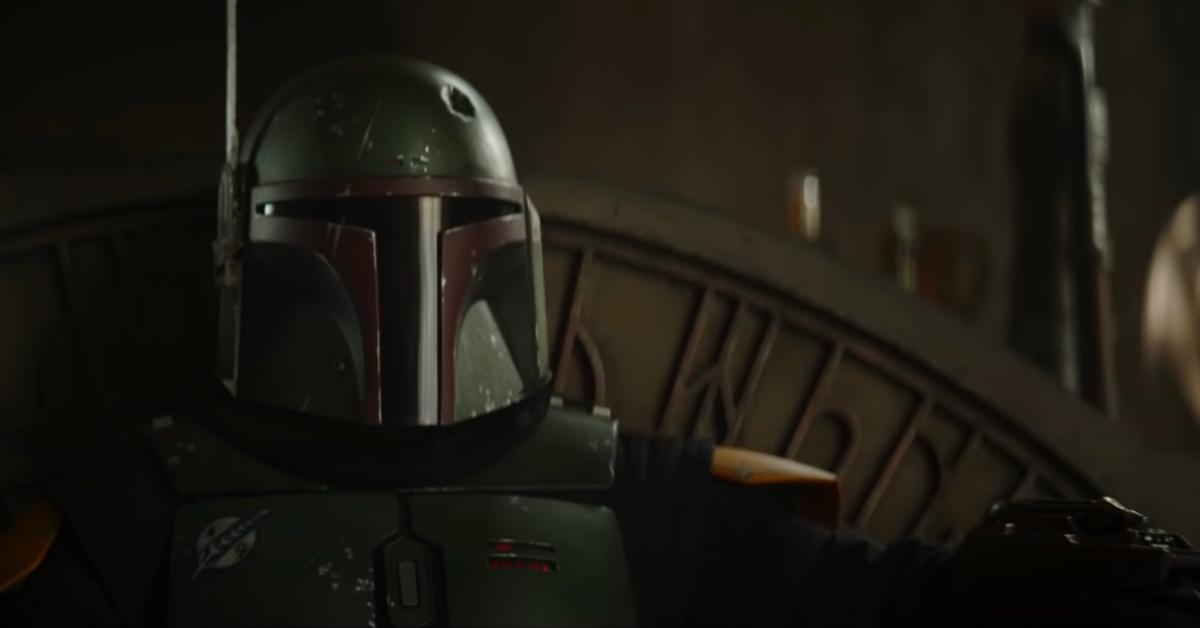 The first teaser trailer for The Book of Boba Fett, the forthcoming Disney Plus series focusing on the trials and tribulations of Boba Fett (Temuera Morrison), was released on Monday, Nov. 1, 2021, instantly sending the fans of the Star Wars franchise into a frenzy.
Boba Fett fell into a Sarlacc pit in 'Star Wars: Return of the Jedi,' leading many to believe that he reached the point of no return.
Boba Fett (played by Jeremy Bulloch in Star Wars: Return of the Jedi) fell into the Sarlacc pit during a heated battle with Luke Skywalker and others. An accomplice of Jabba the Hutt (voiced by Larry Ward), he was ready and rearing to cause some ruckus — until he took a misstep and fell.
The accident became the subject of heated debate among fans, with some arguing that there's no way Boba Fett managed to survive the deadly predicament. Did he get out, and if so, how?
"So, I'm watching Return of the Jedi now, and there is no way that Boba Fett got out of that pit. I'm sorry," tweeted @ThicciDragon21.
Article continues below advertisement
"The Boba Fett stand-alone series looks serviceable, and I'm sure it'll be fine, but Boba finding a new definition of pain and suffering as he's slowly digested over a thousand years in the Sarlacc pit has always made more sense to me," tweeted @papa_krieg.
Long story short: How Boba Fett wrangled his way out of the stomach of a man-eating monster remains the subject of fervent speculation.
Article continues below advertisement
Boba Fett's escape from the deadly Sarlacc pit has inspired many fan theories.
He made a handful of appearances after Star Wars: Return of the Jedi, indicating he may have successfully fought the acidic waves, scrambling himself back to life off-camera. As J. W. Rinzler, the executive editor of LucasBooks, teased in a Reddit Q&A in 2014, George Lucas believed that Boba Fett would get through.
Either way, you won't find many details about his miraculous resurrection in the canon — but there's no shortage of fan theories. According to MovieWeb, Boba Fett's miraculous reemergence is briefly addressed in Marvel Comics' Star Wars #81. In the comic, he practically erupts from the mouth of the monster, having put his trusty jetpack to good use.
Article continues below advertisement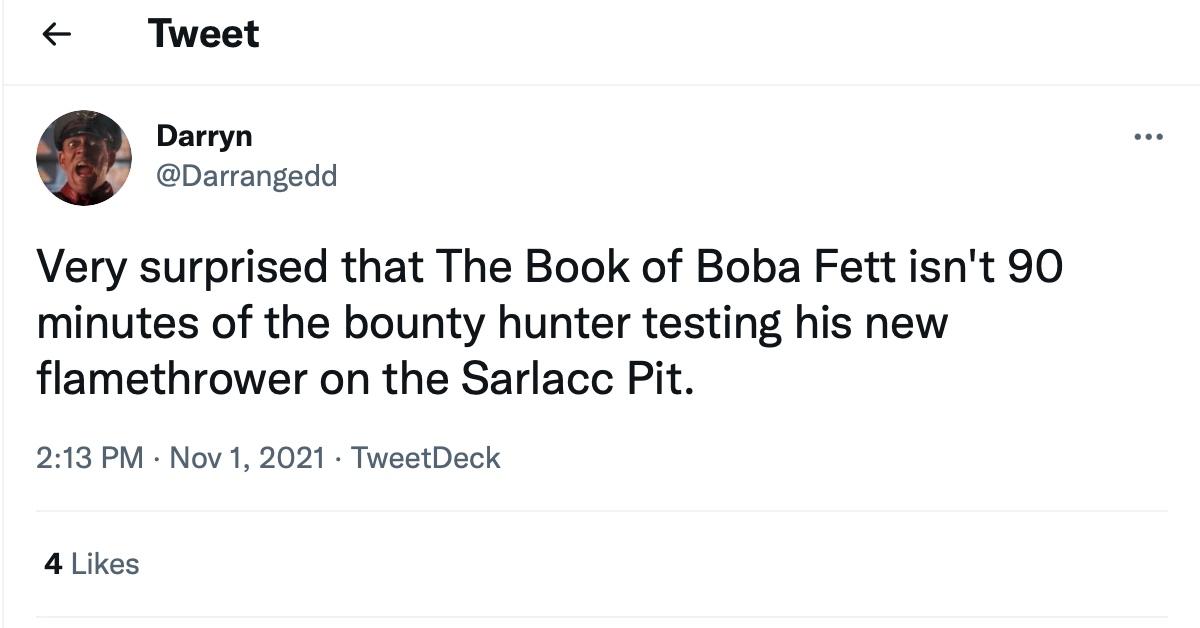 According to Star Wars Theory, Boba Fett made telepathic contact with the Sarlacc's consciousness mid-decay. The Sarlacc introduced itself as Susejo, the spirit of a young Choi.
But Boba Fett and Susejo didn't become best buds. To escape, Boba Fett planted an explosion before using his concussion grenades to blow holes inside the creature's stomach. As such, he became the first to defy the odds and set himself free.
The Book of Boba Fett premieres on Disney Plus on Dec. 29, 2021.