Education
Building a Hyperscale Engineering Organization: A Foolproof Hiring & Retention Strategy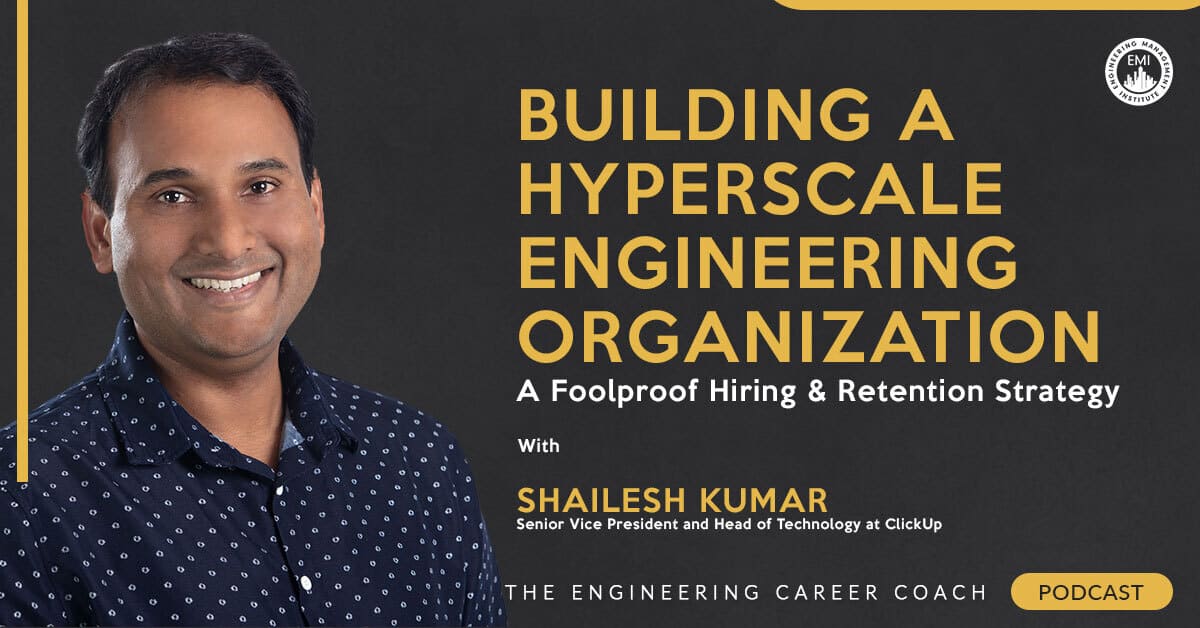 In this episode, we talk to Shailesh Kumar, Senior Vice President and Head of Technology at ClickUp, the fastest-growing productivity platform, about building a hyperscale engineering organization and retaining talent in today's environment.
Engineering Quotes:


Here Are Some of the Key Points Discussed About Building a Hyperscale Engineering Organization:

ClickUp is a work platform that brings all your work to one place. You can move between your tasks and collaborate with your teammates with a single click.
Different phases of growing your company require different tactics and different people. When a company begins to grow, you must stop focusing on individual heroics and start to focus more on teams and organizations. It is the main shift that every leader must endure.
To get a better understanding of someone who will be a good fit for your company, you must ask about their past experiences, times they disagreed with someone, and how they overcame specific decisions. Discuss real-life situations that they have faced and find out why they made the decisions they did. Asking them what they did after they found something they did not like will tell you a great deal about the person.
Sometimes technical people focus more on the technology than they do on the business side of things. It is less about technology and more about the business problem that must be solved. Highly technical leaders who are not a good company culture fit bring more friction to the company, which can bring the output of the team down. You will be better off not having them than having them.
Ensure most of the basic processes are correct and running smoothly in your engineering organization before you begin to scale it. Hire your leaders first because they will help you to hire and scale your company. Leaders can also pull candidates from their network. Hiring leaders first can take slightly longer, but you will have an amazing outcome in both the candidates you are hiring and in the culture, you will be setting and building on.
To bring your new candidates up to speed and contribute fast, you must have a good onboarding process in place. Start with a week where they learn about the company culture, systems, and team-specific onboardings. Have a product lab where they learn about the product and assign a use case that they need to solve. Have your engineers join in to experience how a user would use and interact with the product. It will build empathy for the user before the candidates look at the coding. After the product lab, move them on to team-specific onboarding where they learn about team ownership, rhythm, and goals. After this period, look for problem areas in the candidates and help bring them up to standard in those areas.
Assign an onboarding team that only focuses on the onboarding process of new candidates. Assigning working buddies for each new candidate does have an impact on productivity, but it helps the new candidates build relationships in the team and get onboard faster.
Be aware of the latest technology and read a lot. The software industry is one of the fastest-moving industries. Remain caught up on what is happening from technology and business perspectives, or you will quickly be left behind. As the software industry is evolving, new services come about that help users build their code faster. If you are aware of these services, it is a great way to scale your systems.
More in This Episode…
In the Take Action Today segment of the show, Shailesh talks about the importance of investing in yourself.
About the Guest, Shailesh Kumar
Shailesh Kumar is the Senior Vice President of Engineering at ClickUp, leading the engineering, security, and IT operations for the company. He has more than 18 years of experience in building large-scale organizations and cloud platforms for high-growth enterprise companies, including his role as VP of Engineering at Mulesoft (and Salesforce post-acquisition) and Head of Data Platform and Server teams at Tableau.
About the Host, Jeff Perry, MBA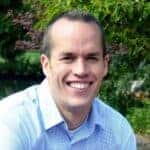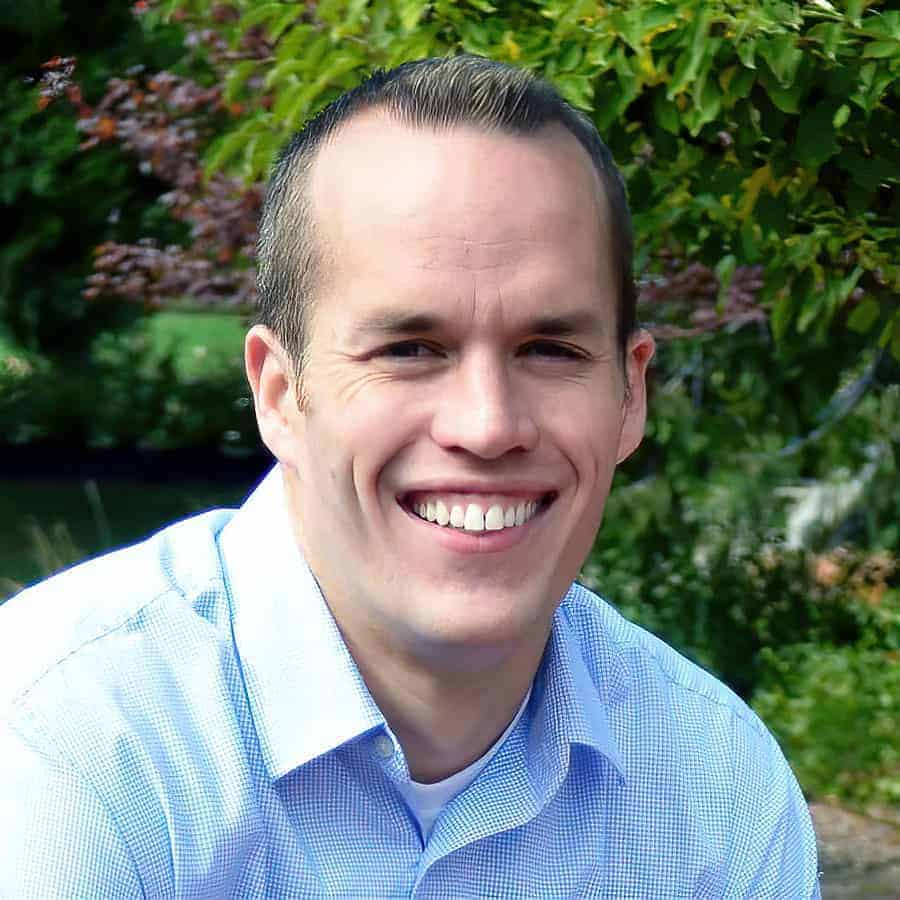 Jeff Perry is a leadership/career coach for engineers, building mindsets, leadership, and career intentions to unlock hidden potential and remove self-imposed roadblocks for career and life. For years, he has had the pleasure of supporting engineers and software pros, from new grads to director level. Having been on the front lines in the technical world, he has been able to map out the necessary skills for becoming a quality leader in the field.
You can connect with Jeff on LinkedIn at https://www.linkedin.com/in/jeffcperry/ or visit his website, https://morethan-engineering.com. Jeff also has a new, FREE, on-demand training course for engineers who are job searching or in job transitions. You can see it at https://engineeringcareeraccelerator.com.
Resources and Links Mentioned in This Session Include:
ClickUp
Connect with Shailesh Kumar on LinkedIn
We would love to hear any questions you might have or stories you might share on building a hyper-scale engineering organization.
Please leave your comments, feedback, or questions in the section below.
To your success,
Jeff Perry, MBA
Host of The Engineering Career Coach Podcast