News
California allocates $5.2B to pay off all owed rent in biggest rent relief package in U.S.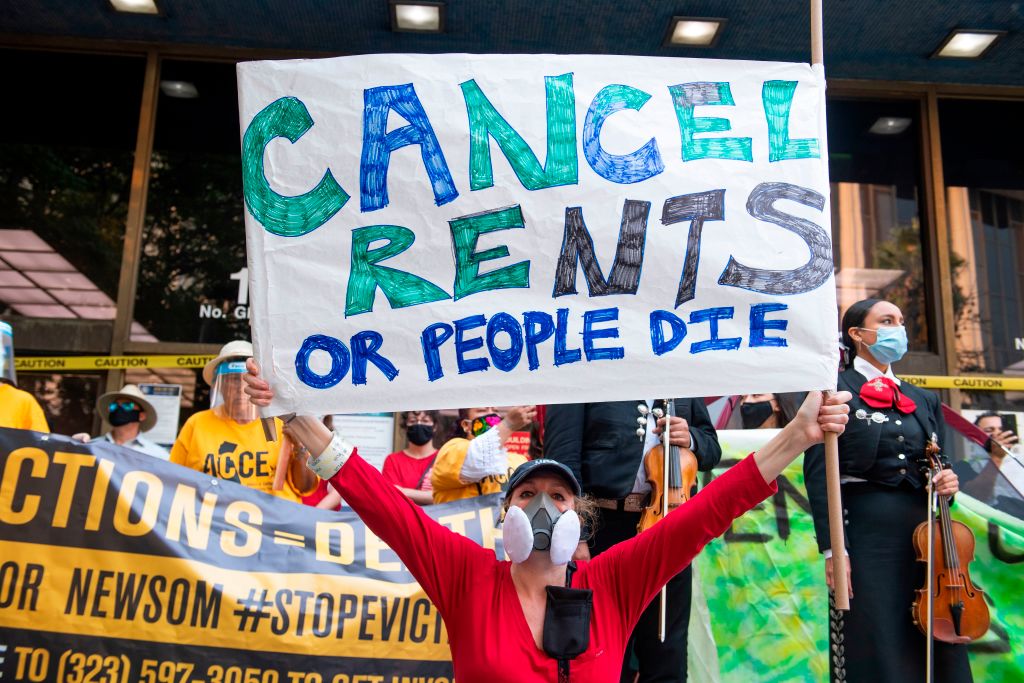 California Governor Gavin Newsom and local lawmakers reached an agreement to extend eviction protections in the state through September, while also paying 100 percent of residents' unpaid rent.
The rent forgiveness will cost a massive $5.2 billion, which Newsom noted is the "largest rent relief" package the nation has ever approved. Lawmakers made the deal on eviction protections and rent relief on Friday, with the measure expected to pass in the California Assembly and Senate as early as Monday, the Los Angeles Times said.
"NEW: California is investing $5.2 billion to cover ALL the unpaid rent for lower-income Californians who struggled during the pandemic," Newsom tweeted on Friday. "This is the largest rent relief package America has ever seen. California is ROARING back—and leaving no one behind."
The agreement comes as current eviction protections are set to expire on Wednesday.
Last year during the coronavirus pandemic, the federal government as well as state and local governments took steps to ban evictions and protect renters as the virus surged across the country. Millions of workers lost their jobs, causing their finances to take a significant hit as the health crisis continued. Back in January, Newsom and the state's Legislature approved a substantially smaller package, totaling $2.6 million, that provided rental assistance for low-income tenants as long as they paid at least 25 percent of their rent.
Russ Heimerich, a spokesperson for the state's Business, Consumer Services and Housing Agency, which is overseeing the initiative, explained how the new plan differs from the old one in an interview with ABC News this week.
"Under the current program, landlords would get 80 percent of the rent that they are owed in exchange for forgiving 20 percent of the rent and clearing the rental debt from the tenant," Heimerich said. "What the governor proposed in May, and what they're working on right now, is raising the reimbursement rate to 100 percent."
Many lawmakers in California welcomed the initiative.
"Our housing situation in California was a crisis before COVID, and the pandemic has only made it worse. This extension is key to making sure that more people don't lose the safety net helping them keep their home," the state's Senate president pro tempore, Toni Atkins, a San Diego Democrat, told Los Angeles Times.
Progressive lawmakers have urged the federal government to "cancel rent" or pay off unpaid balances because of the pandemic. While California is making the extraordinary decision to cover back rent bills, evictions have resumed in some parts of the country. Meanwhile, unemployment remains high as millions of workers remain without jobs.
In April 2020, Representative Ilhan Omar, a Minnesota Democrat, proposed legislation that would cover the unpaid rent of Americans during the pandemic. The bill would have also allowed homeowners to suspend mortgage payments and apply for similar economic relief to cover their costs.
Polling released by Data for Progress last spring showed that 55 percent of Americans supported canceling rent and suspending mortgage payments while the virus outbreak continued to spread. That included 67 percent of Democrats, 48 percent of independents and 42 percent of Republicans.
Newsweek reached out to Newsom's office for further comment but did not hear back before publication.