Entertainment
Candace Cameron Bure Addresses Cancel Culture Following Controversial 'Traditional Marriage' Remarks: 'It's Real and It's Difficult'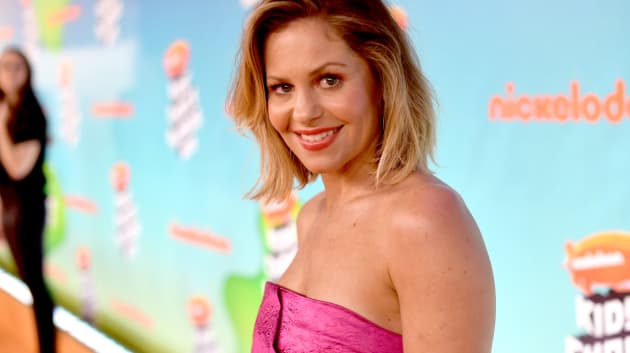 Candace Cameron Bure is speaking out about "cancel culture" after courting controversy by sharing her reasons for leaving Hallmark Channel for Great American Media.

"Cancel culture is real, and it's difficult, and it's hard," the Full House alum said on the "Unapologetic with Julia Jeffress Sadler" podcast this week.

Bure said that Christians face prejudice for preaching their beliefs, more so outside of the US.

"I know there's all the places in the world, all different countries, where people get severely persecuted for their faith," she said.

"I feel like we've had this cushion here in North America where someone yells at us, or someone says a mean, negative thing, and our feelings get so hurt over it."

"And that isn't nearly the persecution that other people go through from being a Christian in other countries," she shared.

Back in November, Bure was criticized for comments she made about the content she wanted to make for GAC Family.

"My heart wants to tell stories that have more meaning and purpose and depth behind them," she told The Wall Street Journal at the time. 

"I knew that the people behind Great American Family were Christians that love the Lord and wanted to promote faith programming and good family entertainment."

When asked whether LGBTQIA+ movies would be included on the cable network, Bure said, "I think that Great American Family will keep traditional marriage at the core."

Many celebrities, including JoJo Siwa and Hilarie Burton Morgan, criticized Bure, and the star issued a statement defending herself later that month.

Bure said that she has "great love and affection for all people."

"It absolutely breaks my heart that anyone would ever think I intentionally would want to offend and hurt anyone," she shared.

"It saddens me that the media is often seeking to divide us, even around a subject as comforting and merry as Christmas movies."

"But, given the toxic climate in our culture right now, I shouldn't be surprised. We need Christmas more than ever."

Nick Bledsoe, who starred in GAC Family movies, announced he would be stepping away from the network.

"I cannot continue with business as usual. I cannot take comfort from, nor will I give refuge to, those who excuse exclusion and promote division in any way, shape, or form," the actor told Variety.

"Everyone is entitled to their beliefs, and these are mine: the recent comments made by leadership at Great American Family are hurtful, wrong, and reflect an ideology that prioritizes judgment over love."

"I was raised as a Christian, and believe in the essential message of love and forgiveness."

"That said, I could never forgive myself for continuing my relationship with a network that actively chooses to exclude the LGBTQIA+ community."
Paul Dailly is the Associate Editor for TV Fanatic. Follow him on Twitter.