News
Celebrity chef Mario Batali to pay $600K to ex-employees in sexual harassment settlement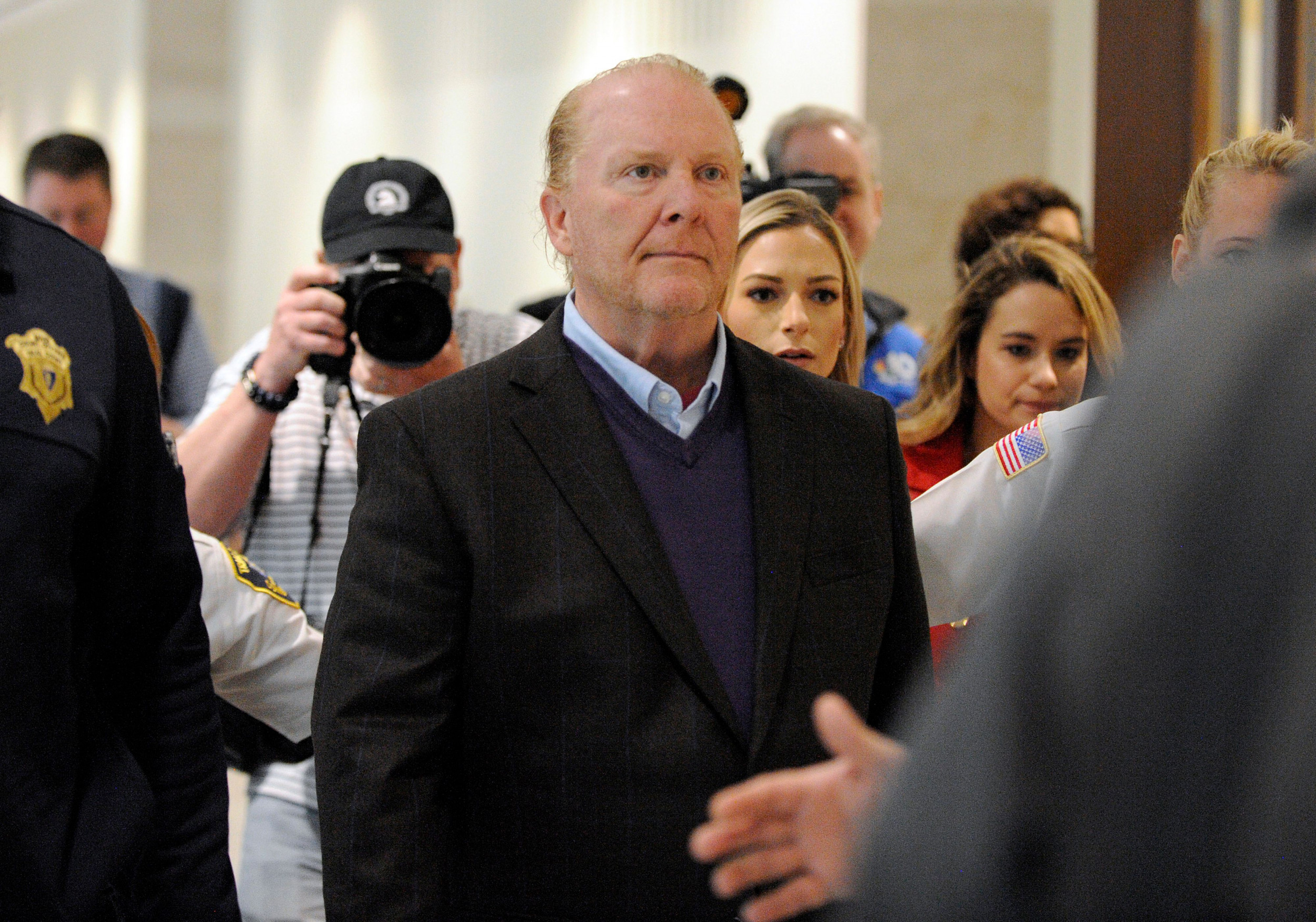 Celebrity chef Mario Batali and his former business partner Joseph Bastianich have reached a settlement deal after an investigation found the two men and their restaurant empire engaged in unlawful sex discrimination and retaliation.
New York Attorney General Letitia James announced Friday that Batali, Bastianich and their management company will pay $600,000 to at least 20 former employees who were sexually harassed while working at their Manhattan restaurants Babbo, Lupa and the now-closed Del Posto.
They will also have to revise all training materials in their restaurants and submit reports to the attorney general's office every six months to certify that they are complying with the settlement agreement.
The investigation, which began following allegations of harassment against Batali made in 2017, found the culture at his businesses violated both state and city human rights laws.
"Celebrity and fame does not absolve someone from following the law. Sexual harassment is unacceptable for anyone, anywhere—no matter how powerful the perpetrator," James said in a statement. "Batali and Bastianich permitted an intolerable work environment and allowed shameful behavior that is inappropriate in any setting."
Juliana Imperati, a former line cook at Del Posto, said the settlement was an "important step in holding the powerful accountable."
Multiple former employees told investigators that they witnessed or experienced inappropriate behaviors, including unwanted sexual advances, unwanted touching and sexually explicit comments.
The attorney general's office reported that Batali himself made sexually explicit comments to a female server at Lupa and forcibly grabbed her hand and pulled it towards his crotch. In another instance of harassment, Batali showed a male server at the restaurant an unwelcome pornographic video.
Female employees told investigators male colleagues made sexualized comments toward them, such as comments about "getting on her knees" and being asked if they were a "bad girl."
Women also said they were also subject to comments by managers on their appearance, with one manager stating they should wear makeup and insinuating they get breast implants by asking, "Did you know that you can get a boob job? That you can buy boobs now?"
When workers reported the inappropriate behavior to their managers, the complaints were either dismissed or no sufficient action was taken to stop it from happening again, the attorney general's office found.
Brianna Pintens, a former server at Del Posto, said in a statement Friday that her time working for Batali and Bastianich's company "permanently tarnished" her passion for working in the hospitality industry.
"Management routinely ignored these behaviors, made excuses for the perpetrators, and often used victim-blaming as a way to avoid having to deal with a workplace culture rooted in fear and humiliation," Pintens said.
Newsweek reached out to Bastianich and Batali's management company Pasta Resources, formerly known as Batali & Bastianich Hospitality Group, for comment but didn't receive a response before publication.