Education
Charting Your Geotechnical Engineering Career: Tips, Challenges, and Growth Strategies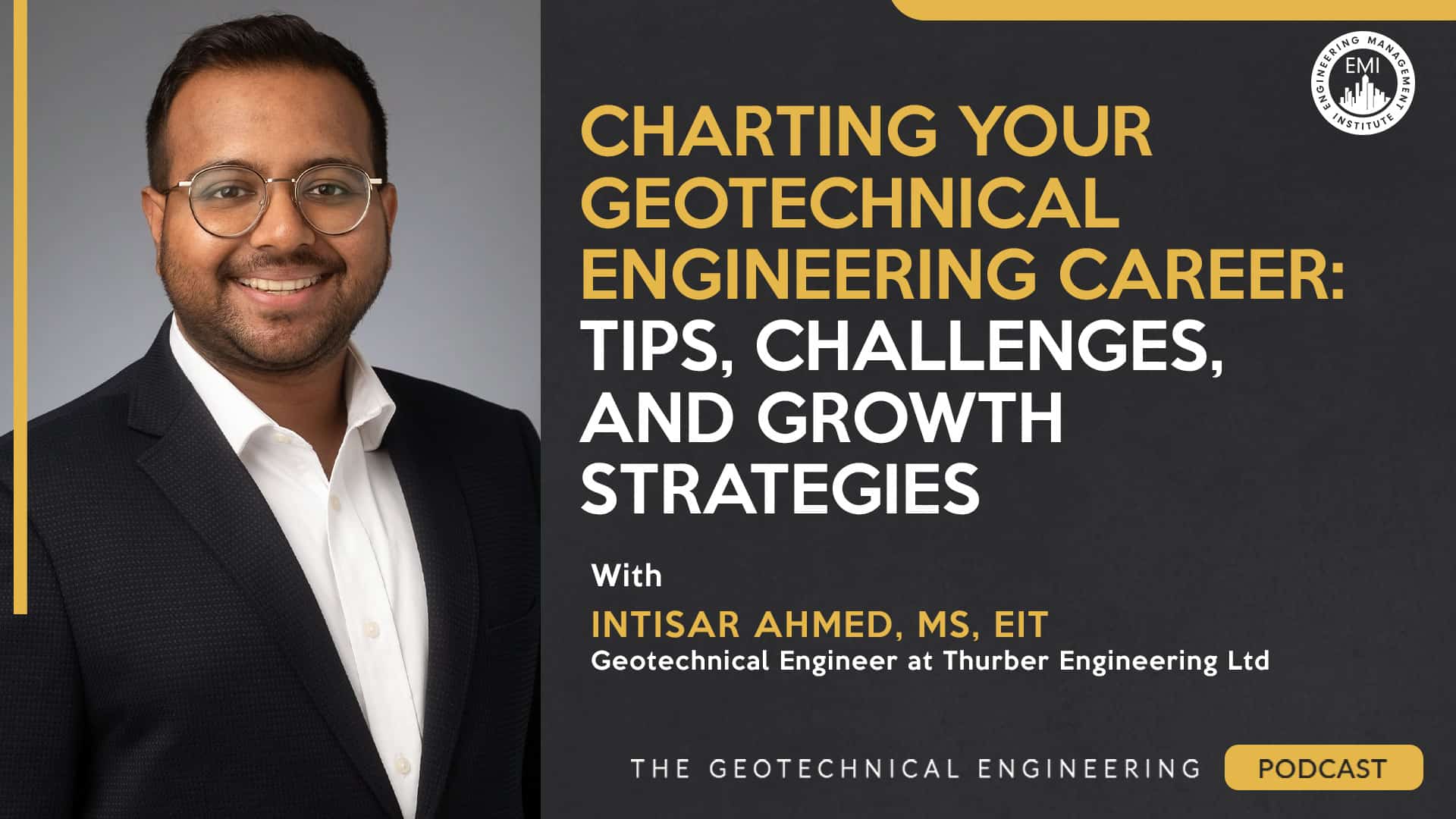 Podcast: Play in new window | Download | Embed
In this episode, I talk with Intisar Ahmed, MS, EIT, a geotechnical engineer from Thurber Engineering in Vancouver, BC. As an early-career professional with extensive experience in the geotechnical industry, Intisar shares valuable insights on charting your geotechnical engineering career, navigating graduate education, securing your first job, and excelling when tackling unfamiliar tasks.
***The video version of this episode can be viewed here.***
Engineering Quotes:


Here Are Some of the Questions We Ask Intisar:
How do you manage your time and commitments to balance work responsibilities, professional development, and career growth?
What were the most significant obstacles you faced as an early career professional, and how did you overcome them?
What advice would you give to younger geotechnical professionals, whether they are just starting in their careers or looking to advance?
What is the best way for early career professionals to approach and tackle a new technical task that seems insurmountable?
Why is taking ownership of your work important in geotechnical engineering, especially considering the safety implications of the work?
How can pursuing higher education in geotechnical engineering contribute to career advancement?
How would you recommend early career professionals evaluate the decision to pursue an advanced degree versus gaining industry experience?
What resources and strategies would you recommend for staying up-to-date with the latest trends and technologies in geotechnical engineering?
Here Are Some of the Key Points Discussed About Charting Your Geotechnical Engineering Career: 
Professional development is an ethical obligation for engineers, as it helps them stay current with code changes, state of practice, and new technologies. However, it is important to find a balance between work responsibilities and professional development, as too much of either can lead to burnout. Engineers should be selective about which professional development events to attend and be mindful of their limitations. They should also be active participants in professional organizations and give back by volunteering.
Imposter syndrome is a common obstacle faced by early career professionals. It can be difficult to overcome imposter syndrome, but it is important to remember that everyone feels this way at times. Talking to more experienced professionals, asking for help, and putting in the time and effort to learn can help to build confidence and overcome impostor syndrome.
Younger geotechnical professionals can set themselves up for success in their first job by networking with other professionals, attending industry events, and being proactive in seeking out work. They should also be willing to learn and ask for help and be organized and efficient in their work. It is also important to remember to pace themselves and take breaks.
Early career professionals can approach a new technical task that seems insurmountable by getting as much information as possible from the person assigning the task, looking at previous project folders, and seeking ongoing feedback throughout the task. They should also communicate with their reviewer if things are new for them and be aware that most reviewers are sympathetic and don't expect perfection immediately.
Geotechnical engineers who take ownership of their work are more likely to be successful in their careers. This is because they are self-motivated, reliable, and accountable. They are also more likely to deliver high-quality work that meets the needs of their clients and the public.
Graduate studies can be a valuable investment for geotechnical engineers who are looking to advance their careers. A master's degree can help graduates develop a deeper understanding of the principles and practices of geotechnical engineering, gain confidence in their fundamentals, and be better equipped to handle design tasks. It can also help graduates to specialize in a particular area of the field, conduct research, and develop new technologies.
Whether or not to pursue graduate school is a personal decision that should be made after considering all the factors involved. In general, it is a good idea for geotechnical engineers to consider graduate school, but it is not essential. Early career professionals who are on the fence about graduate school should reflect on the roles they want to eventually have in their careers and look at who currently occupies those roles. If the majority of people who have the job they want have graduate degrees or some other qualification, then it is likely that graduate school would be beneficial.
There are many resources and strategies available to help geotechnical engineers stay up to date with the latest trends and technologies. These include attending short courses, reading technical papers and case histories, listening to podcasts, and having conversations with colleagues.
More Details in This Episode…

About the Guest: Intisar Ahmed, MS, EIT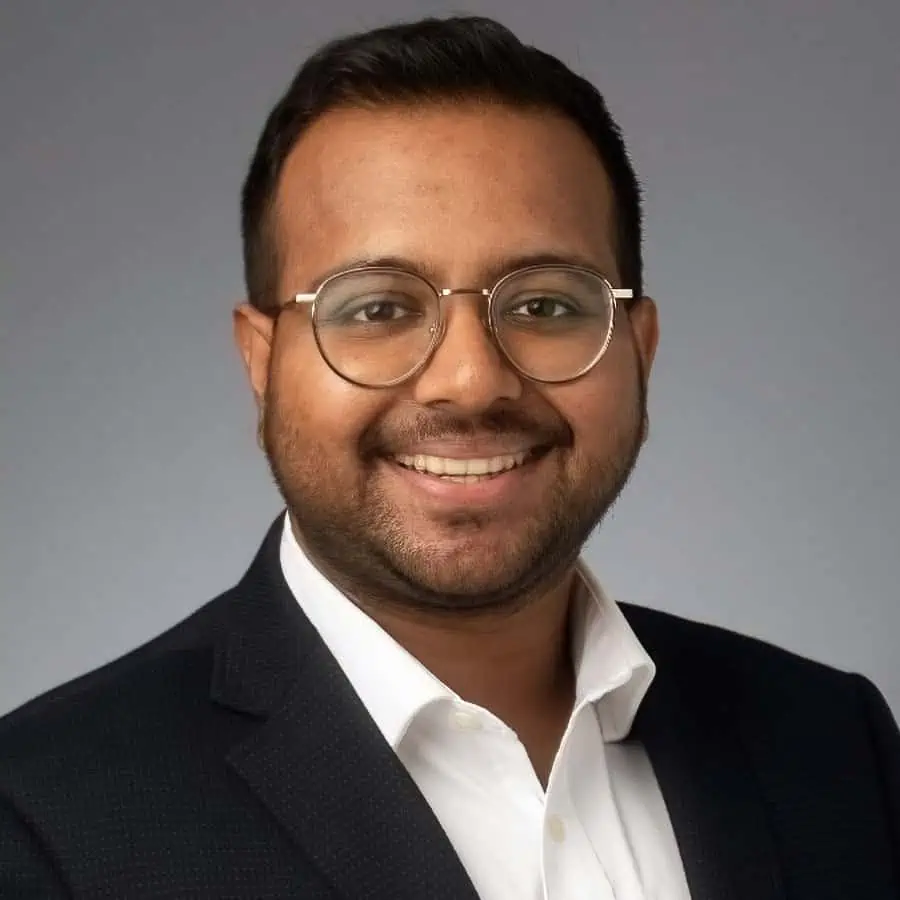 Intisar is a Geotechnical Engineer (EIT) with Thurber Engineering in their Vancouver BC office. He has a Bachelor's degree in Geological Engineering from the University of British Columbia and a Master's degree in Civil and Environmental (specializing in GeoSystems) from the University of California, Berkeley. Intisar has over four years of experience in geotechnical engineering consulting with involvement in transportation, municipal infrastructure, buildings, and flood protection projects. He has experience in geotechnical site investigation, geotechnical laboratory testing, construction field review, foundation design and seismic analysis. Intisar is also an active volunteer with the Vancouver Geotechnical Society and the Canadian Geotechnical Society Young Professionals Committee.
About the Host: Jared M. Green, PE, D.GE, F.ASCE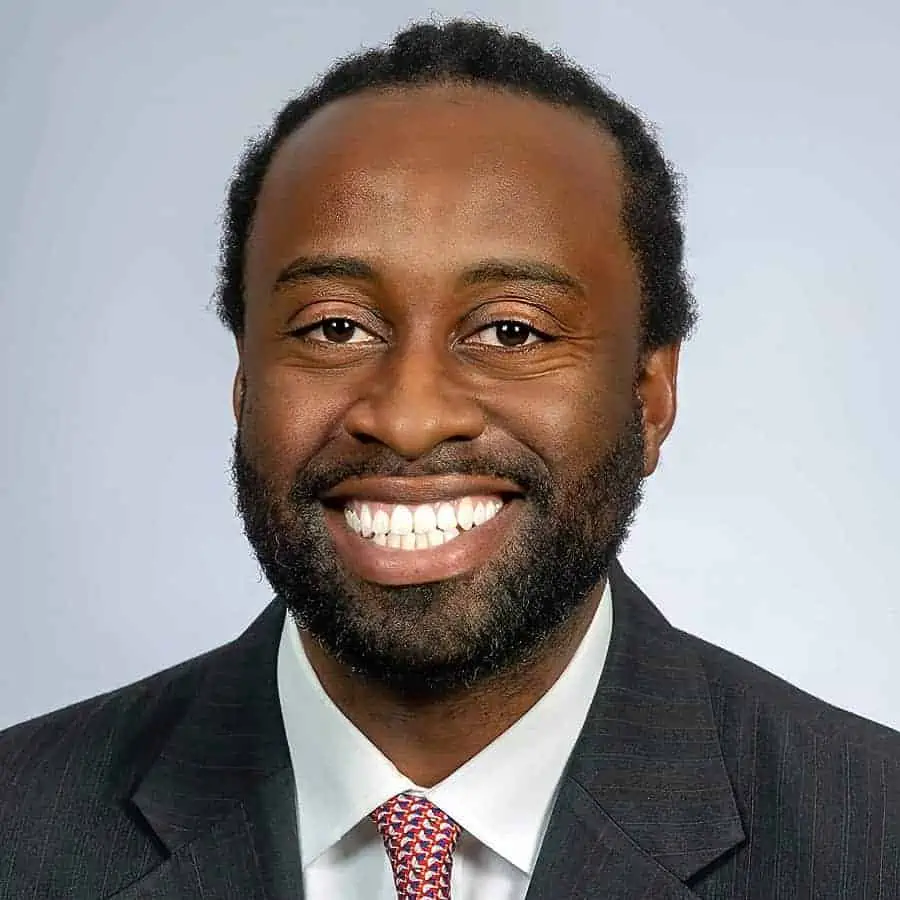 Jared, originally from southwest Philadelphia, Pennsylvania, graduated from Syracuse University's College of Engineering in 2001 with a B.S. in Civil Engineering. He later went on to attain his M.S. in Civil Engineering (Geotechnical Focus) from the University of Illinois, Urbana-Campaign, in 2002. In 2003, he began working in the New York City office of Langan. He has since become a Principal / Vice President and is one of the owners of this international land development engineering consulting firm. After 15 years at Langan, Jared moved to the Philadelphia office and is one of the geotechnical practice leaders in that office.
Jared is a consultant and team leader who also enjoys mentoring young engineers and first-generation college students. He has been instrumental in increasing the number of pre-college students who are interested in STEAM majors and fields. He strives to make complex engineering topics relatable and understandable to people new to the field and to people who are completely unfamiliar with engineering. Jared and his family currently reside in Flemington, New Jersey. He and his wife have three energetic, inquisitive, and awesome children. You can connect with Jared here.
Sources/References:
Thurber Engineering
University of British Columbia
Canadian Geotechnical Society (CGS)
American Society of Civil Engineers (ASCE)
Canadian Geo Technique Magazine
ACS Geostrata Magazine
Association of Consulting Engineering Companies (ACEC)
Connect with Intisar Ahmed, MS, EIT, on LinkedIn
This Episode Is Brought to You by PPI: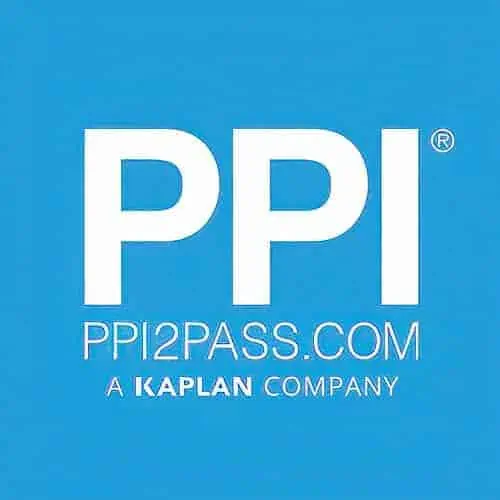 PPI has helped engineers achieve their licensing goals since 1975. Passing the FE and PE exams can open doors to career advancement and new opportunities. Check out PPI's wide range of prep options, including Live Online courses, on-demand courses, and digital study tools, to help prepare you to pass your licensing exam. Check out PPI today at ppi2pass.com to see all the options available for FE and PE exam prep.
Please leave your comments or questions in the section below on charting your geotechnical engineering career.
To your success,
Jared M. Green, PE, D.GE, F.ASCE
Host of The Geotechnical Engineering Podcast