Entertainment
Compostable Lipstick Exists & It's Better Than It Sounds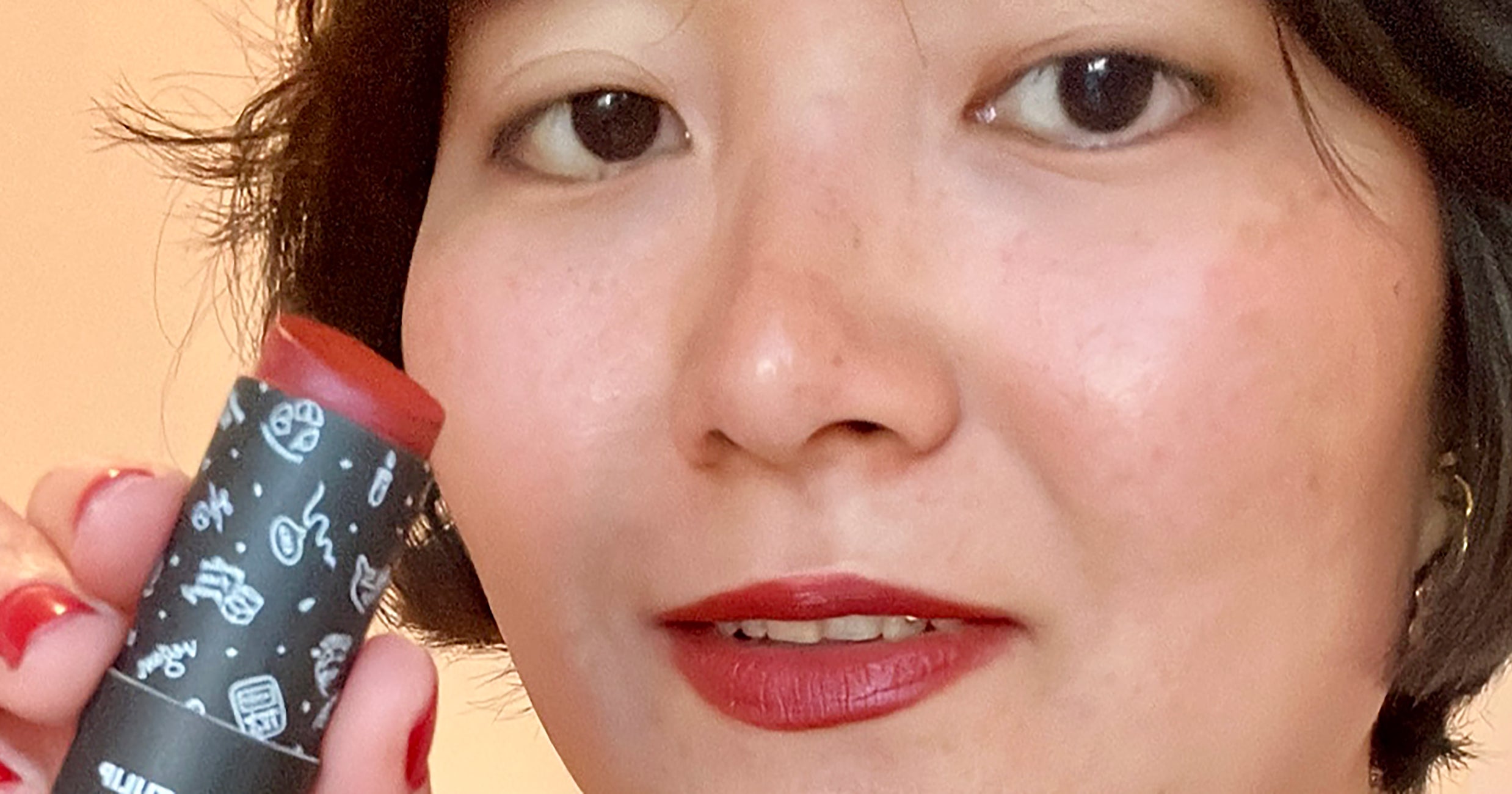 Beauty products can generate a ton of waste with all the plastic packaging they're encapsulated in. Furthermore, there are plenty of beauty brands that still continue unethical practices, whether it's testing on animals or exploiting child labor. Coupled with figuring out what potentially harmful ingredients to avoid, navigating the clean and sustainable beauty space — particularly when it comes to makeup and cosmetics — can be thorny. So it's a relief to know that a beauty brand like Ethique operates entirely on a regenerative, human-first ethos. (After all, you don't just name your company a portmanteau using the word "ethic" without standing firmly behind it.)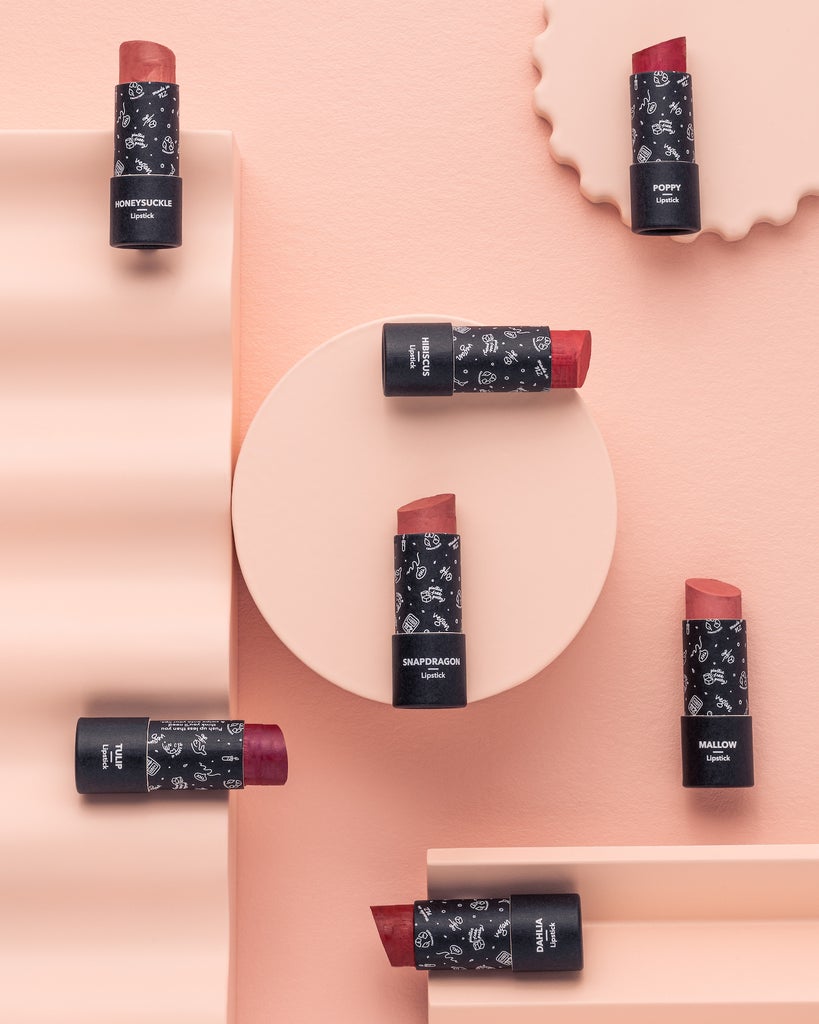 Shop all Ethique
Earlier this spring, Ethique — best known for its innovative lineup of home-compostable shampoo and conditioner bars — released a line of lipsticks in seven highly pigmented shades. They're so safe for the environment that the tubes can be buried directly in the soil, thrown into a compost bin, or tossed in with your weekly paper recyclables. The delightfully nourishing formulas are also concocted entirely from plant-based ingredients like moringa oil, castor oil, and carnauba wax. The result is a comfortably moisturizing lip finish that sits somewhere in between matte and glossy. It can be used as casually as a daily lip tint or loaded on for a glamorous nighttime look.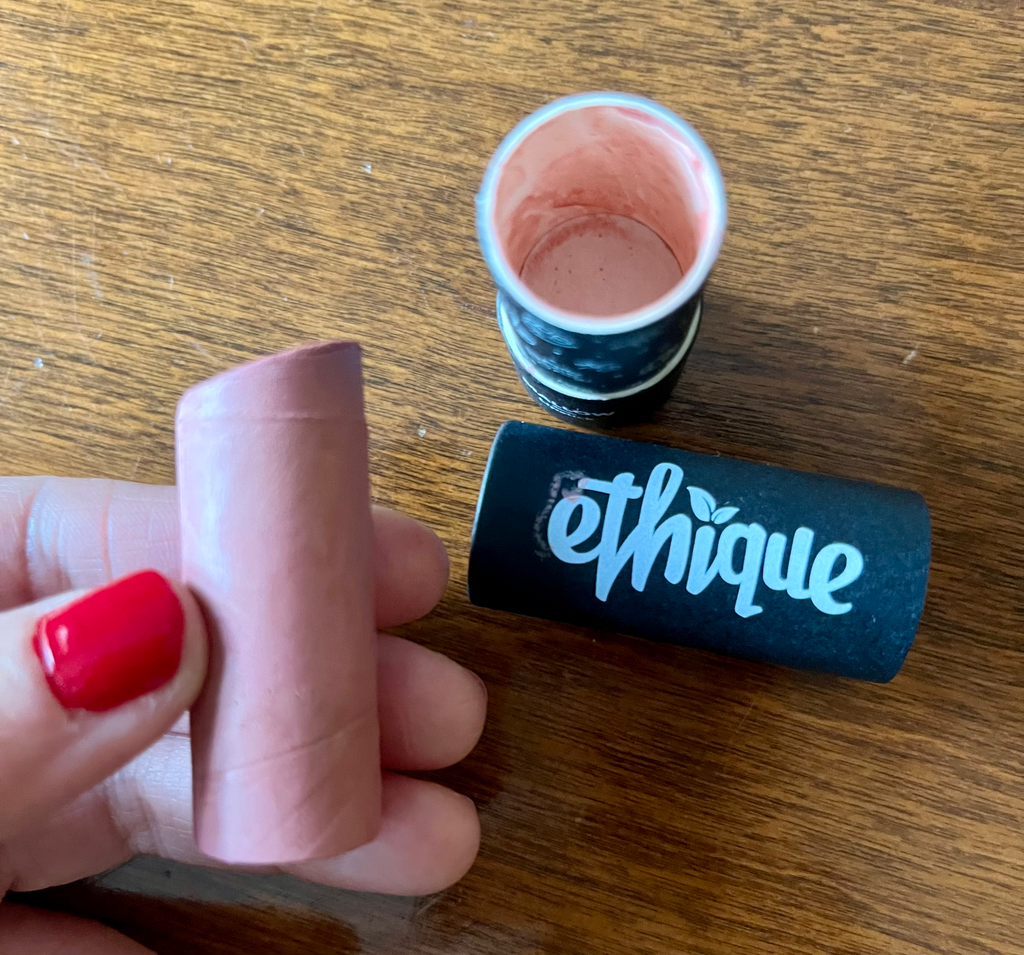 Shop all Ethique
When it comes to lip color, I'm most partial to blue-tinged berry and reddish hues, so I was surprised at how effortless the shades of Tulip, Dahlia, and Poppy contrasted against my warm-ish skin tone. The tube itself is constructed entirely from cardboard — hence, the compostable factor — and the way it works is similar to that of a Push Pop (yes, I'm talking about the hard candy). What you do is gently but firmly use your index finger to push up the lipstick from underneath the tube. There's no way to get the lipstick down once it's up: You have to maneuver with care, only exposing the amount you want to use.
These Ethique lipsticks are also shorter and wider than standard mass-market lipsticks, and it does take some practice applying the color onto the lips, given that the surface area is much larger and the lipstick doesn't taper off at the tip. If you get some of the product smudged beyond your lips, just use a Q-Tip to clean and tidy. And don't be fooled by the seemingly imperfect and rather dull appearance of the lipstick itself — I found that it took a few swipes and dabs for the natural oils of the product to start slicking onto the lips for a smooth, satiny feel. It feels a bit like coloring your lips with a chubby Crayon.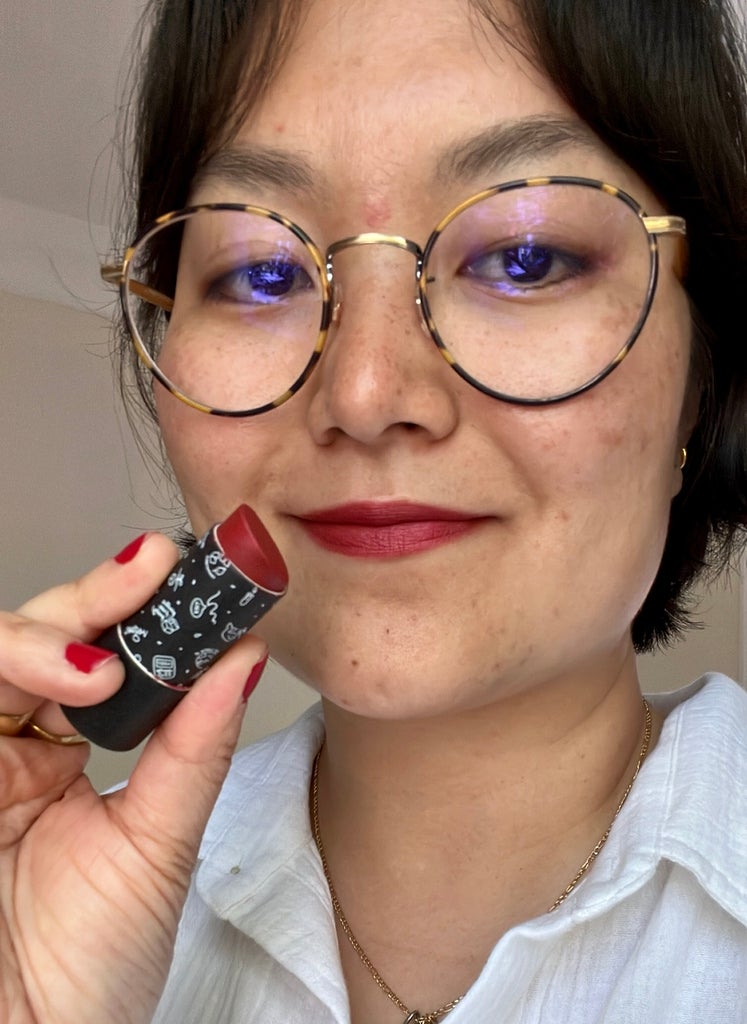 Shop all Ethique
I have to say it's pretty radical to test compostable beauty products firsthand, especially in the realm of cosmetics. As a consumer, you undoubtedly encounter many "clean" beauty brands that put in the effort when it comes to safe and natural ingredients but less so with packaging. While these tubes are extremely analog and low-frills in terms of how they're assembled, I still think Ethique has released a more thoughtfully designed product than some of the higher-end stuff I've used.
"Ethique's entrance into the color cosmetics space has been a long time coming, and we are thrilled to be entering it with this level of innovation," stated Ethique founder Brianne West in a press release. "We can't wait to further prove that it's possible for products to be ethical, affordable, and easily accessible."
I too can't wait to see what this brand has in store for the future. For now, it seems like Ethique is paving a much-needed path in the beauty space, leading other brands to try harder when it comes to eco-conscious makeup. I'll pucker up to that.
We often run into products that not only have to be seen to be believed but also put to the test. Tried & True is where we suss out these trending goods & services by taking them for an IRL spin to discover if they're up to snuff.
At Refinery29, we're here to help you navigate this overwhelming world of stuff. All of our market picks are independently selected and curated by the editorial team. All product details reflect the price and availability at the time of publication. If you buy or click on something we link to on our site, Refinery29 may earn commission.
Like what you see? How about some more R29 goodness, right here?
Kent's Sustainable Cotton Underwear Is Compostable
What It Looks Like To Be A Clean Beauty Enthusiast
11 Refillable Beauty Products That Are Super Chic