Entertainment
Conservatives Are Upset Because Cracker Barrel Is Celebrating Pride Month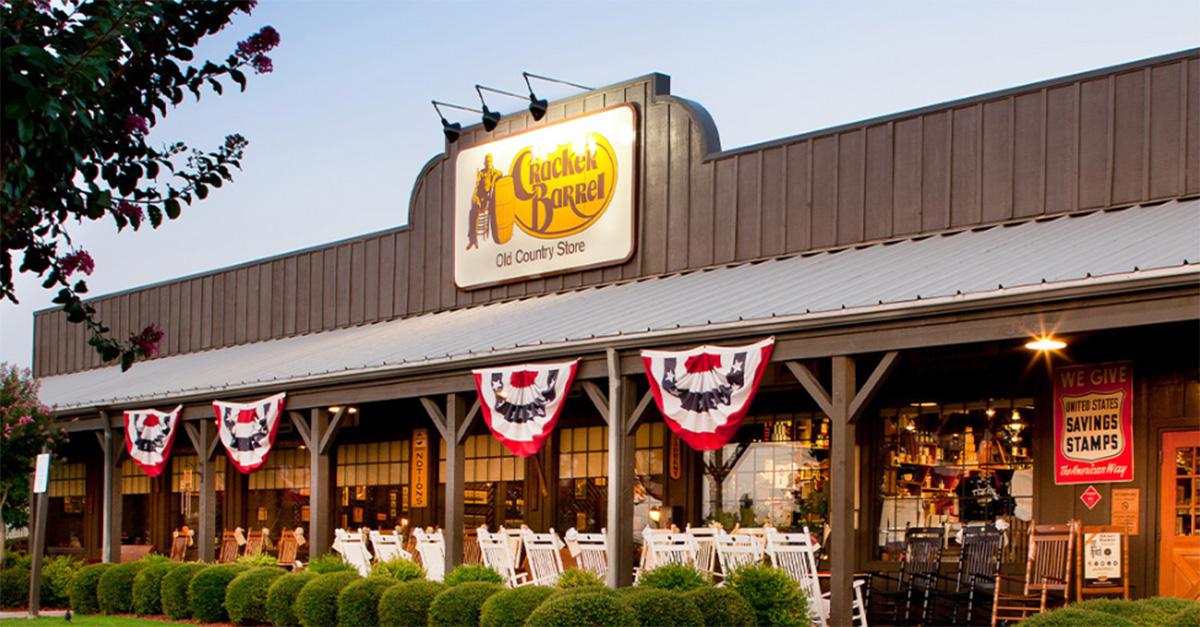 Cracker Barrel is one of many American corporations doing the bare minimum to celebrate Pride Month in June, but it has caused some controversy.
It's not exactly a bastion of woke liberalism, but Cracker Barrel has made some efforts to improve its diversity and inclusion in recent years. Now, amid a wave of anger from right-wing agitators over everything from hiring a diversity officer to celebrating Pride, the restaurant chain appears to be the latest victim.
Article continues below advertisement
That's right, for the first time, Cracker Barrel has decided to celebrate Pride Month in 2023, and conservatives are less than thrilled about it. Keep reading for details on the controversy.
What is the Cracker Barrel controversy?
Cracker Barrel is a southern restaurant chain that was founded in Tennessee and is still most prevalent in that region of the country. It's known for its home-style cooking. Cracker Barrel made headlines in the 1990s for discriminating against its gay employees. Now, more than 20 years later, Cracker Barrel has done an about-face. Early in June 2023, Cracker Barrel announced that it would be celebrating Pride Month for the first time.
Article continues below advertisement
Those on the right were less than thrilled by this news, fomenting a backlash against the restaurant chain and suggesting that they had "gone woke" simply because they became one of the last major corporations in America to celebrate Pride. As is the case for many large conglomerates, Cracker Barrel's announcement wasn't accompanied by any concrete work to actually make the LGBTQ+ community safer.
Article continues below advertisement
Why is Pride Month so triggering to those on the right?
Although there are plenty of conservative-leaning people who have no real problem with the LGBTQ+ community, there are some on the right who see celebrations of Pride Month as some kind of concession to "wokeness." That's especially true when it comes to the trans community, who many on the right have wrongly demonized as dangerous. Corporations often celebrate Pride because it's the path of least resistance, not out of any sense of deep moral urgency.
Some are saying that Cracker Barrel 'has fallen.'
In fact, some on the right are getting so dramatic about Cracker Barrel's new Pride messaging that they have suggested the corporation is completely dead to them.
"We take no pleasure in reporting that Cracker Barrel has fallen," the Texas Family Project wrote in a tweet. As evidence, they showed images from the company's Pride campaign, which is really just a few rainbow colored rocking chairs.
Article continues below advertisement
"We are excited to celebrate Pride Month with our employees and guests. Everyone is always welcome at our table (and our [rainbow emoji] rocker). Happy Pride!" the company's official message read.
"These woke companies are hell-bent on destroying themselves," a Twitter user wrote in response.
Of course, some were happy about the news, saying that they had avoided the chain but would now visit it.
Cracker Barrel has a famously checkered history of discrimination in its restaurants. In addition to reports that the company discriminated against gay employees, they also settled a lawsuit during the George W. Bush administration over claims that they were discriminating against Black customers. The lawsuit documented instances in 50 different restaurants that spanned seven states.