News
Democrat Mary Peltola endorsed by allies of Alaska's former GOP congressman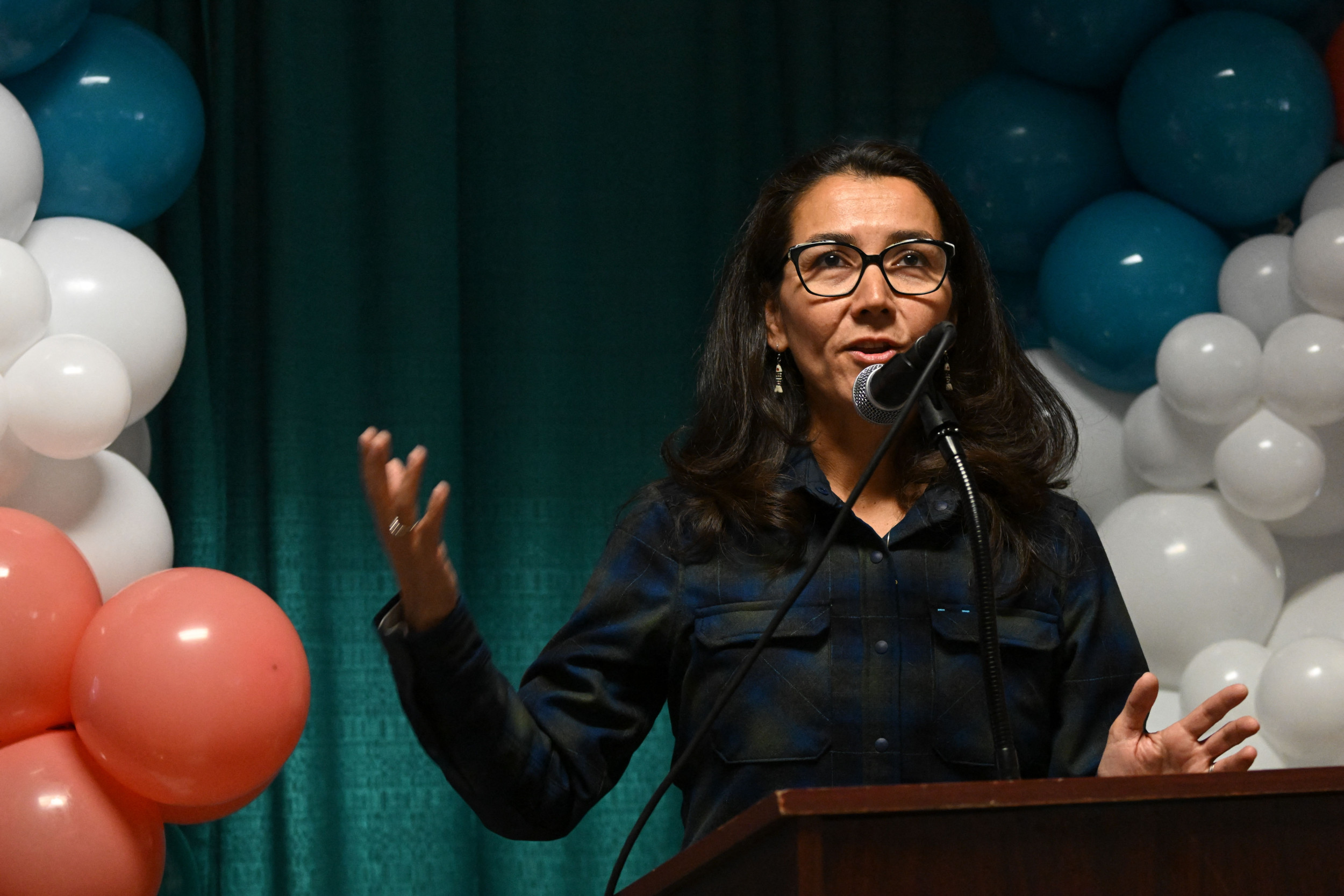 Allies of late Representative Don Young, an Alaska Republican, wrote a letter of support on Friday to fully endorse Democratic Representative Mary Peltola for her reelection campaign for the state's at-large U.S. House seat.
"We know that she is the right choice to advance the interests of all Alaskans in the U.S. House of Representatives," Young's allies wrote in the letter. "Her commitment to running a positive race, bipartisan approach to public service, and legislative priorities that put Alaska at the forefront underpin the basis of our endorsement."
Young, the longest-serving current member of Congress, died in March on a flight on his way back home to Alaska. The late congressman lost consciousness and couldn't be resuscitated, according to Jack Ferguson, a lobbyist who served as Young's chief of staff, who also signed the Friday letter.
Other letter signatories include Zack Brown, Young's last director of communications and his former chiefs of staff Colin Chapman and Pamela Day.
Young, who died at the age of 88, served in Congress since 1973 and was in his 25th term and running for a 26th in Alaska. He was known for his efforts to serve the Native American community, including an instance in which he helped introduce the Safeguard Tribal Objects of Patrimony (STOP) Act, which is a bipartisan legislation to ban exports of sacred Native American items and intensify punishment for illegally trafficking tribal cultural patrimony.
Allies and friends of Young mentioned in their support letter about how Peltola is following Young's footsteps, respecting his "legacy of service" and taking "concrete steps to advance his efforts" to ensure meeting Alaskans' legislative priorities.
They also mentioned her quick efforts to address food insecurity for veterans and touted her support for the bipartisan infrastructure law, highlighting matters that were important to the late congressman.
"When Peltola testified as a witness before the House Natural Resources Committee last year, it was at the invitation of Congressman Young. It's fitting that she now sits on that very committee," they wrote. "Mary Peltola is the best person to fill Alaska's only seat in the U.S. House. We encourage you to cast your vote for her in the upcoming election."
In late August, Peltola defeated Republican Sarah Palin in the special election for the state's U.S. House seat. If the Democrat wins again in November in the general election, she would become the first Alaska Native to serve in Congress, the first Democrat to represent the state in 50 years, and the first-ever woman to represent Alaska in the House.
Palin, the former governor of Alaska and a vice presidential candidate in the 2008 election, said that she was "disappointed" by the outcome of the special election, and blamed the state's "crazy" new ranked-choice voting system for her defeat.
Peltola will go up against candidates that she faced in August's special election, including Palin, Republican Nick Begich III and Libertarian Chris Bye, on November 8.
Newsweek reached out to Peltola's campaign for comment.