News
Democrats Let Violent Criminals Free But Want to Put Donald Trump in Jail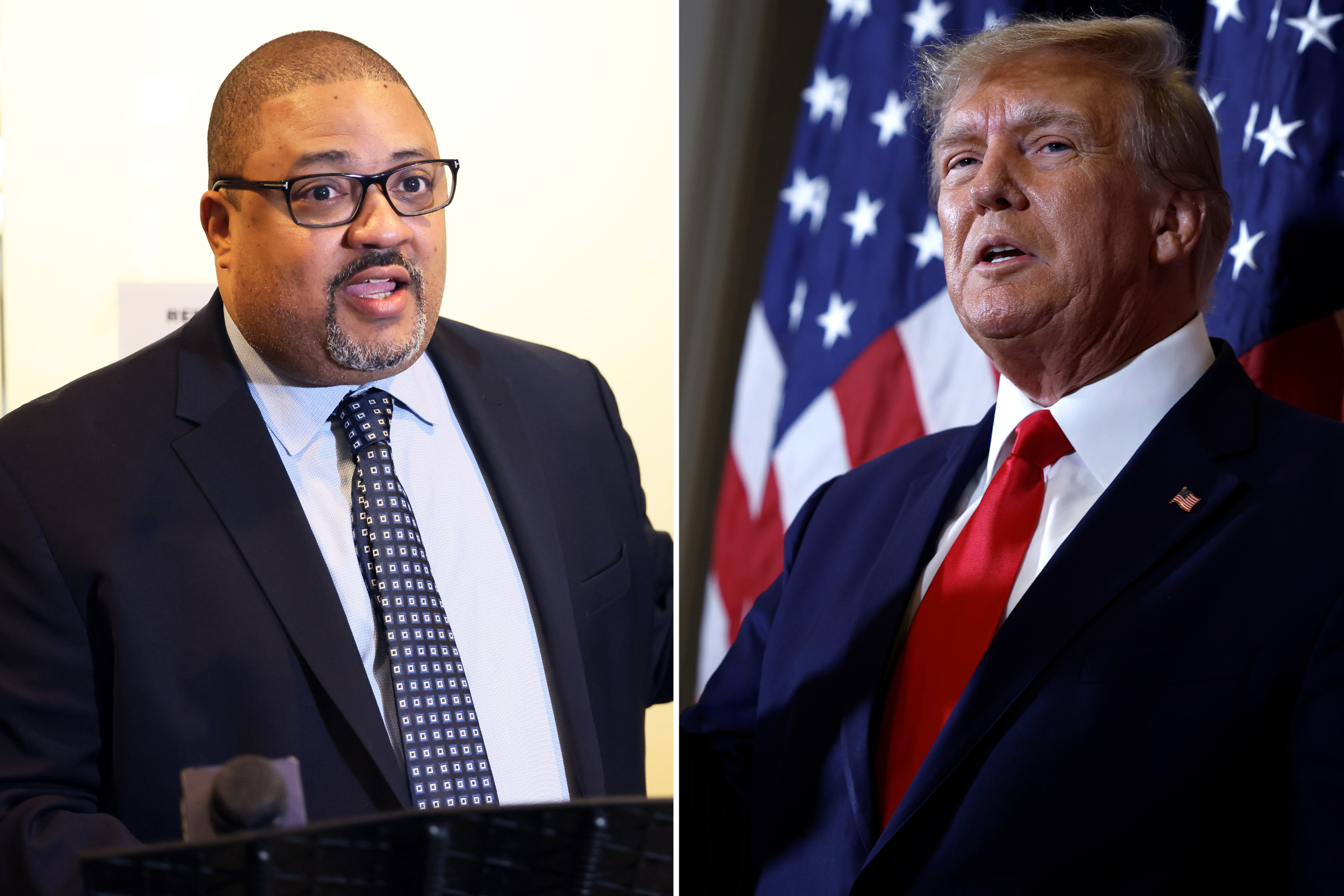 The airwaves and interwebs are all abuzz with speculation as to whether the nation will witness former President Donald Trump being led away in handcuffs in what would be the most high-profile perp walk, well, ever. It's not yet clear that New York District Attorney Alvin Bragg plans to indict Trump or have him arrested for an alleged payment to porn star Stormy Daniels in 2016; recent reports suggest that the grand jury is still hearing from one more witness. But the situation has placed Bragg under further scrutiny due to the contrast between his tough stance on Trump compared to his more general soft-on-crime policies, which he's systematically enacted under the guise of promoting equity in the state's justice system.
Soon after taking office, Bragg issued a memo announcing that his office would cease prosecuting certain crimes including trespassing, prostitution, and certain marijuana offenses. He also instructed prosecutors to avoid seeking jail for robberies, assaults, and even gun possession, before backtracking somewhat amid a huge public outcry.
Those in line with Bragg's approach to crime argue that he is fighting against the unequal treatment of racial minorities. But critics point out that his actions during his first year in office have only led to more crime—especially in New York City, and especially targeting those same minorities his supporters claim to care about.
That public outcry has centered on career criminals let loose due to Bragg's soft on crime policies, only to reoffend. There are countless examples, like the gangbanger accused of stealing $25,000 in a series of robberies, charges Bragg's office dropped in favor of five counseling sessions, only to have the man rearrested for punching a 14-year-old boy while robbing him. There was the case of William Rolon, who faced only misdemeanor charges after he threatened a store worker with a knife. He was told by a judge that he should "feel lucky" because of Bragg's lenient policies. Or think of Justin Washington, a convicted rapist who managed to strike a deal with Bragg's office that allowed him to serve only 30 days in jail because his crime was categorized as second-degree coercion. He was quickly released—and went on to sexually assault five other people in the Bronx, including a homeless woman.
This is what Bragg's zeal for downgrading violent crime has wrought. One report revealed that overall crime rose in 2022 by 27 percent—including a 13 percent increase in felony assaults. Rapes also increased to 1,471 from 1,336 in the prior year, and robberies have jumped from 12,033 to 15,639.
Yet surrounded by all of this violent crime, the majority of it targeting the Black community, and Bragg is considering indicting Trump for allegedly misrepresenting payments made to a porn star to keep quiet about a one-night stand?
The hypocrisy speaks volumes.
While downgrading violent felonies to protect the most hardened criminals, Bragg and his team engaged in legal gymnastic to upgrade Trump's supposed crime to a felony for the purpose of indicting him.
It's truly shocking in its brazenness. And it reveals a lot about who the Democrats view as the real victims—not the victims of violent crime, but the victims of a totally legitimate election in 2016 who were forced to have Donald Trump as their president for four years, never to be repeated.
At this point, it is nearly impossible to deny that this targeting of Trump is purely motivated by politics. It is a brazen effort to sink his chances of occupying the White House once again. The idea that a district attorney who has no qualms with going easy on violent offenders is gung-ho about throwing a man in a cage for paying hush money to a porn star is proof positive that this endeavor is not about upholding the law. It is a naked effort to use the power of the state to target political opposition.
For those who love liberty, this should be an outrage regardless of whether this is happening to a Republican or Democrat. In these types of situations, the use of the state to influence an election should not be a partisan issue. Unfortunately, that is precisely how members of the chattering class are treating it.
Jeff Charles is the host of "A Fresh Perspective" podcast and a contributor for RedState and Liberty Nation.
The views in this article are the writer's own.