News
Disney denies sending cosplayer takedown notice for looking like Marvel's Loki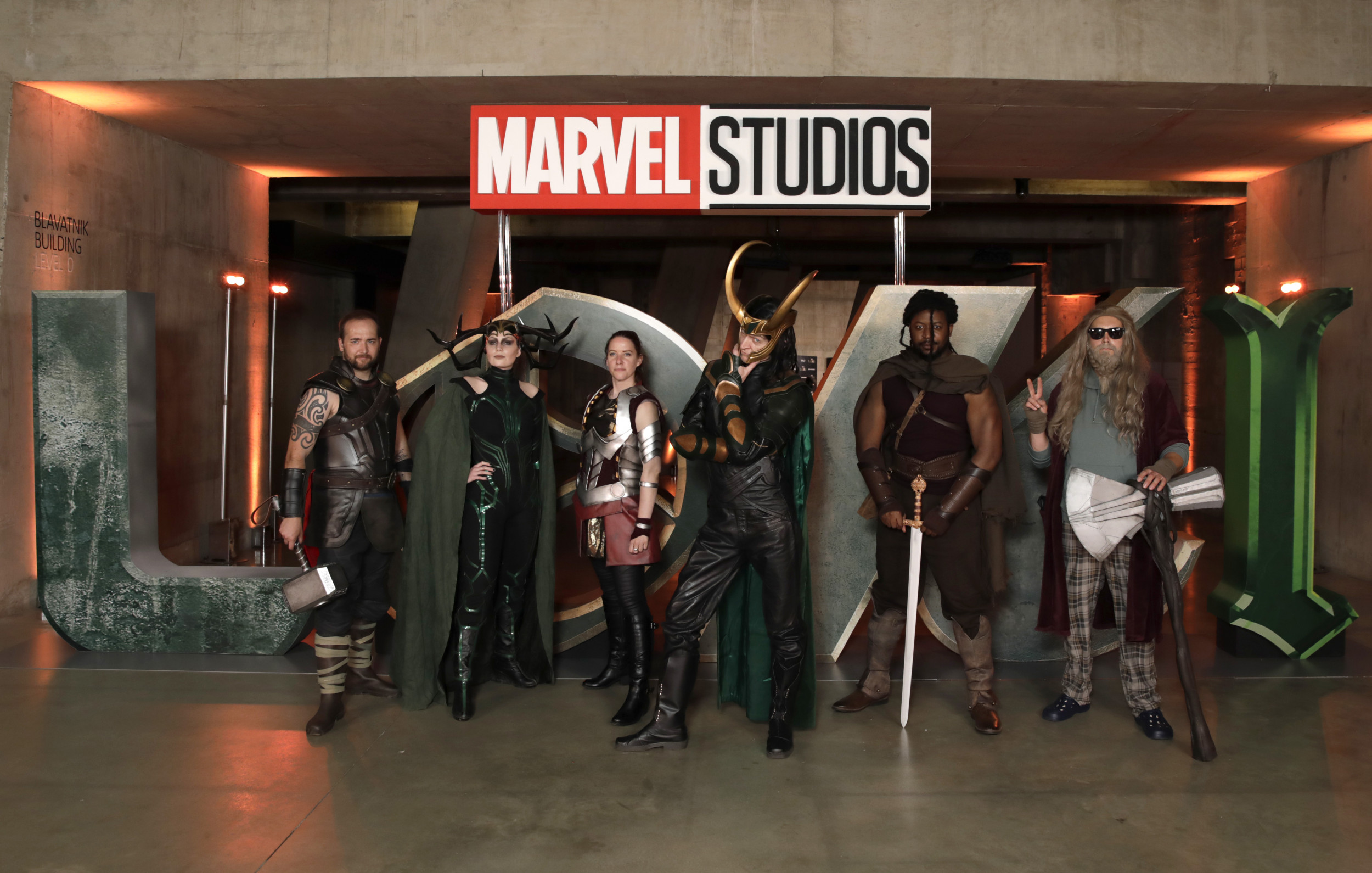 Disney has denied sending a takedown notice to an artist and cosplayer whose photograph resembles Loki. Loki is the Norse trickster god who is also the titular anti-hero in a Marvel Studios action TV series that recently debuted on Disney+, Disney's streaming service.
"While I enjoy Disney/Marvel greatly… They lately sent me copyright strikes on redbubble, for my FACE. Saying it infringed their trademark?!" cosplayer @LordAmalthean wrote in a tweet published Monday morning. "I'm not wearing a licenced costume. It's my FACE. Like I'm really flattered they say I look like Loki, but…wtf?!"
@LordAmalthean, a 40-year-old cosplayer from Scotland known as Raven, told Newsweek that he received a takedown notice for his image from Redbubble. Redbubble is a company where artists can upload original art that can then be reprinted on various items like t-shirts, mugs and tote bags. Artists receive money each time someone pays to have their image printed on an item.
"We have removed the following content from Redbubble in response to past complaints from The Walt Disney Company, the claimed owner or licensee of related intellectual property and in accordance with Redbubble's [intellectual property] IP/Publicity Rights Policy," Redbubble's email to Raven read.
Although Raven said that he titled the photo "Water Magic Loki", the image is just one of himself sitting in a fountain wearing a t-shirt and jeans. He isn't wearing any trademark costume pieces associated with the Marvel anti-hero.
Raven's face in the photo somewhat resembles that of Tom Hiddleston, the actor who portrays Loki. Raven told Newsweek that he was also in a group of cosplayers who were invited by Disney and Marvel Studios to walk the red carpet at previous Thor movie premiers. He showed Newsweek images of himself posing alongside Hiddleston at one such event.
"Marvel always had a fair and supportive relationship with their fans," Raven told Newsweek. "I have been personally supported greatly by them over the years. They always encouraged fandom and cosplay."
"[Loki creator] Stan Lee himself said that he just borrowed the gods to tell amazing stories," Raven added. "He knew it wasn't his and he never tried to claim rights. Disney needs to look at that and learn. With peace and love."
Raven said he was one of several "pagan" artists on Redbubble and the online craft marketplace Etsy who have received takedown notices for their Loki-related artwork. He received similar notices for a drawing depicting Loki as a young boy as well as an image of a green logo reading "My Little Loki." Raven designed the latter image to resemble the icon for the children's cartoon series My Little Pony.
"Just want to warn all my occultists out there that @Disney is coming for anything that has to do with Loki, who is still worshiped as a deity by many of us," another Twitter user named @WishMage wrote, according to The Daily Dot. "They've decided to claim the deity is their IP which is SO MESSED UP."
However, a Disney spokesperson told Newsweek that they have not asked RedBubble or Etsy to issue any such takedown notices due to LOKI's premiere. The spokesperson said that art sales websites sometimes preemptively issue such takedowns to avoid any potential legal troubles whenever a well-known character appears in a new show or film.
The Disney spokesperson also told Newsweek that Disney and Marvel haven't copyrighted any Norse God's names or any general depictions of the deities. The company has only copyrighted character depictions shown in Marvel's actual comic books and films.
Newsweek contacted Redbubble for comment.