Entertainment
Disney+ Scraps Already-Filmed Spiderwick Chronicles TV Series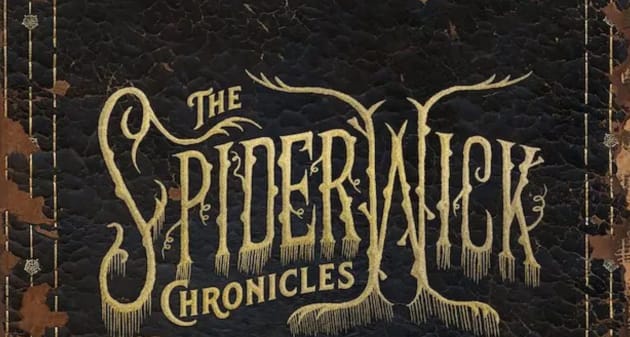 Well, this is a bummer.

Disney+ has pulled the plug on its TV adaptation of the Spiderwick Chronicles.

Deadline shared the unfortunate news over the weekend, revealing that all eight episodes had been completed prior to the decision.

That means the show will become like the countless projects scrapped by streaming networks this year, including the Batgirl movie.

The move comes as Disney+ reevaluates its streaming strategy, and Deadline revealed that the series is part of the content write-off announced in May.

Disney+ recently purged countless original series and movies from its platform, including the Willow sequel series.

"We are in the process of reviewing the content on our DTC services to align with the strategic changes in our approach to content curation," Disney CFO Christine McCarthy said at the time.

"As a result, we will be removing certain content from our streaming platforms, and currently expect to take an impairment charge of approximately $1.5 to $1.8 billion."

In recent months, Disney+ has canceled several series unrelated to its Star Wars and Marvel franchises.

Most recently, Doogie Kamealoha, M.D., got the chop after two seasons.

The Spiderwick Chronicles landed a formal pickup on Disney+ Day in 2021, and production got underway pretty quickly after the announcement.

The silver lining is that the series comes from Paramount Television Studios and 20th Television, meaning it can now be shopped to other platforms.

At a time when content is slowly drying out due to the SAG-AFTRA and WGA strikes, the show could find a home pretty quickly.

It will all come down to the terms of a deal and whether platforms believe the brand is worth what is sure to be a hefty price tag.

The cast of the already-filmed series includes Jack Dylan Grazer, Lyon Daniels, Noah Cottrell, Joy Bryant, Mychala Lee, and Christian Slater.

What are your thoughts on this renew/cancel news?

Hit the comments.
Paul Dailly is the Associate Editor for TV Fanatic. Follow him on Twitter.