News
Dog saves fawn from drowning: "He just jumped into action"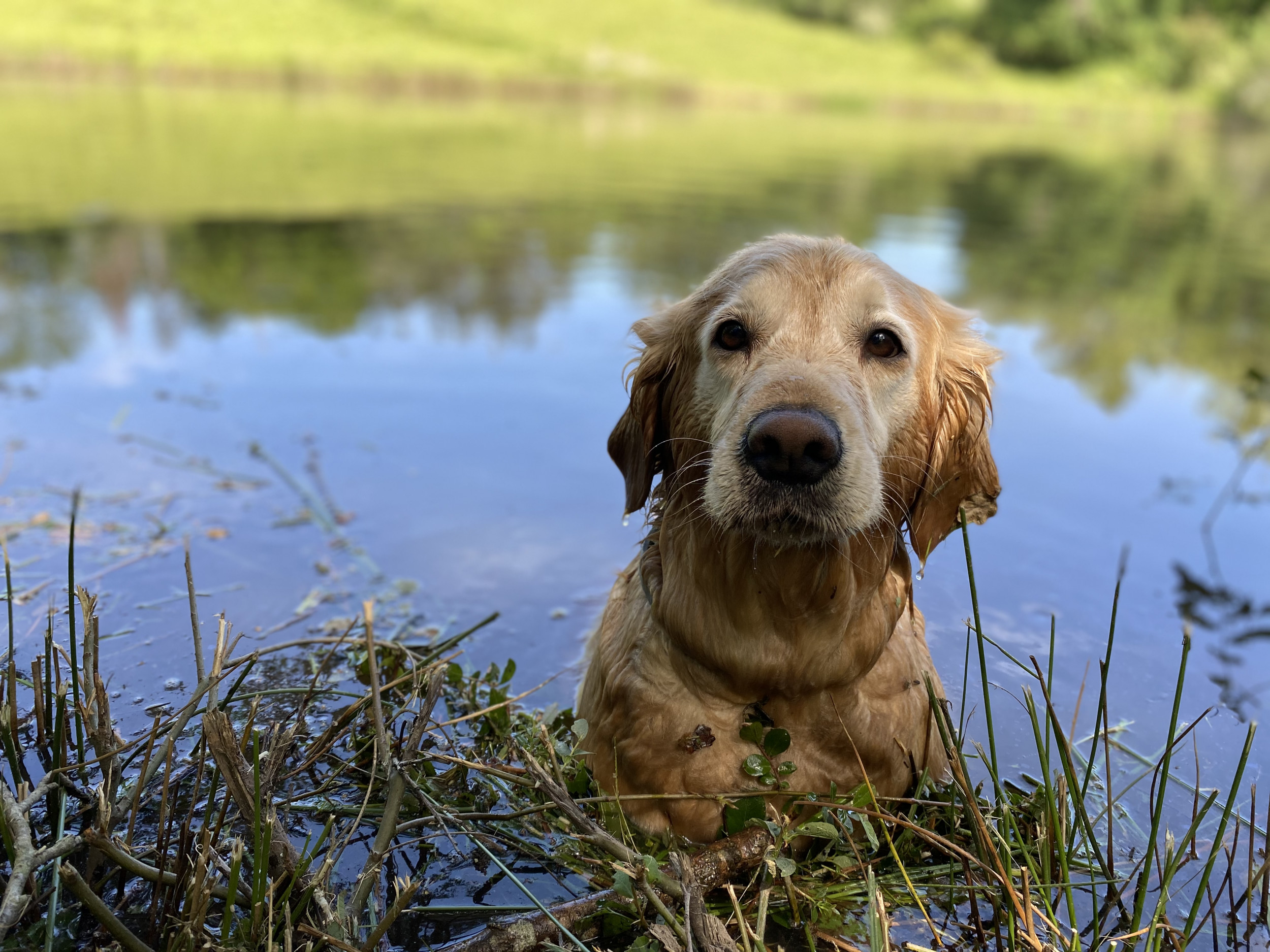 A brave dog has saved a fawn from drowning in a lake in Culpeper, Virginia. Ralph Dorn, owner of Harley the Goldendoodle, shared the rescue story on Facebook and attached plenty of pictures of the encounter.
The story has been shared more than 250,000 times and liked by more than 110,000 people so far, with social media users delighted by the sweet story.
In a Facebook status, Dorn wrote: "I couldn't find Harley this evening until I looked out on the lake. He was near the middle of the lake herding a little fawn back to the shoreline. Not sure how the fawn got out there but Harley obviously didn't ask why, he just jumped into action."
People reported that Harley swam side-by-side with the fawn, all the way to the shore. Dorn was able to help the fawn up a steep ledge and out of the lake, placing the baby deer safely on the grass.
Then, Harley began licking the fawn. Dorn told People: "Harley didn't want to leave the fawn. He just kept interacting with it, licking it, caring for it."
The fawn's mother appeared at the lake soon after the fawn was rescued. Dorn took Harley inside when he spotted the mother deer, and once they were gone, the doe walked away with her fawn.
But Harley's encounter didn't end there. Dorn updated his status the next day to say that: "This morning Harley got restless running from window to window. I opened the front door and we could hear the fawn bleating.
"Harley ran into the tree line and found the fawn. The little one stopped bleating, tail wagging, they touched noses, sniffed each other and Harley came calmly back to the house with me."
As unusual as the story is, Dorn wasn't surprised to see Harley helping another animal, as he told People: "We could tell right away, even as a puppy, he had such a good heart. He has always been like that with children and animals. He loves them all."
Facebook users were delighted by the tale, including Sarah Edwards, who said: "Aww…this is one of the sweetest things I have ever seen. Good job Harley!"
Terri Powers said: "Oh WOW! I think this is the most awesome real animal story I have seen! Thank you for posting this!" and Diana Hayes said: "Awww that is awesome—he deserves a special treat! His instincts just kicked right in. He's a hero!"