News
Donald Trump wants to ban Palestinian supporters from universities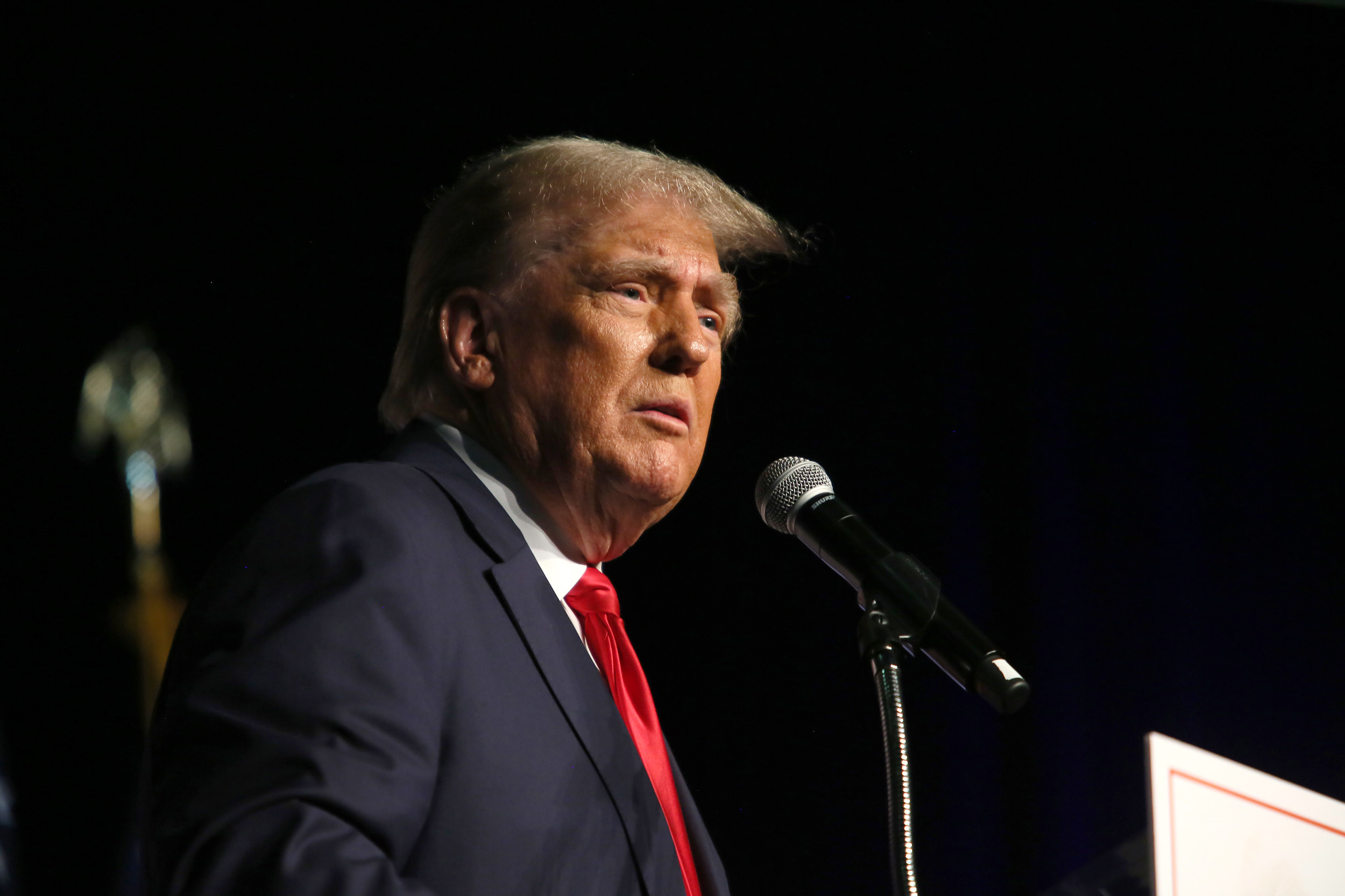 As tensions across U.S college campuses continue to rise amid the ongoing Israel-Hamas conflict, students, staff, and administrators have struggled with how to respond, prompting former President Donald Trump on Saturday to call for a ban against Palestinian supporters from universities.
On October 7, Hamas led the deadliest Palestinian militant attack on Israel in history. Israel subsequently launched its heaviest ever airstrikes on Gaza. As of Saturday at least 1,300 people had been killed in Israel, the Associated Press reported, citing the Israeli military. More than 1,500 people had been killed and more than 6,600 had been injured in Gaza, according to the Gaza Health Ministry.
Since the attack, many college students have taken to social media to voice their thoughts and concerns as both pro-Israel and pro-Palestinian student groups across the country have weighed in with statements. However, those statements were soon met with in-person protests, provoking strong reactions from each side.
In a post shared to Truth Social, Trump's social media platform, the former president on Saturday criticized universities for how they are handling students' response to the conflict, alleging the deans of the universities are allowing an "open hatred against Israel" to take place.
"What happened in Israel was barbaric! Now American Universities are allowing or enabling the open hatred against Israel and America! Instead of educating our young Americans, Deans stand idly by while subversive groups are calling for a National Day of Resistance. Not only is this antisemitic, it is also anti-American. Students have begged Deans to throw these subversive groups off campus. We banned Nazis, banned Communists, it is about time that we remove these antisemites from our schools or is the Cancel Culture only used against Conservatives?" Trump wrote.
The former president's response comes after widespread backlash at Harvard garnered attention as dozens of student groups signed a letter last Saturday from the Harvard Palestine Solidarity Committee (PSC), holding Israel "entirely responsible for all unfolding violence."
The letter has since faced growing backlash from students, faculty, high-profile alumni, politicians, and even Harvard's president, leading to several groups retracting their support of the letter.
While statements by student groups supporting Palestinians have prompted outrage and fear among the Jewish community, there have been reports of harassment and assaults of both pro-Israel and pro-Palestinian students, according to Reuters.
Trump, who seemingly refers in his Truth Social post to the 1952 Feinberg Law, which prohibits communists from teaching in public schools, but has since ended in 1967, continues to state banning Palestinian supporters from universities is a way to "remove these antisemites from schools."
However, according to National Public Radio (NPR) who spoke to Eboo Patel, the founder and president of Interfaith America, an organization that works with nearly 1,000 campuses on interfaith issues, the two important things colleges need to do is to recognize "communities of care and cooperation. People are hurting, and words matter," Patel said.
"We're not going to minimize the conflict, we're simply going to say that we are not going to allow the conflict to prevent us from cooperating on other things," Patel added. "That's the genius of American college campuses. That's what college presidents and athletic directors and faculty and staff and students need to keep their focus on right now."
Newsweek has reached out to Trump's spokesperson via email for further comment.