Education
Driving Change and Solving Complex Problems with Innovation in Engineering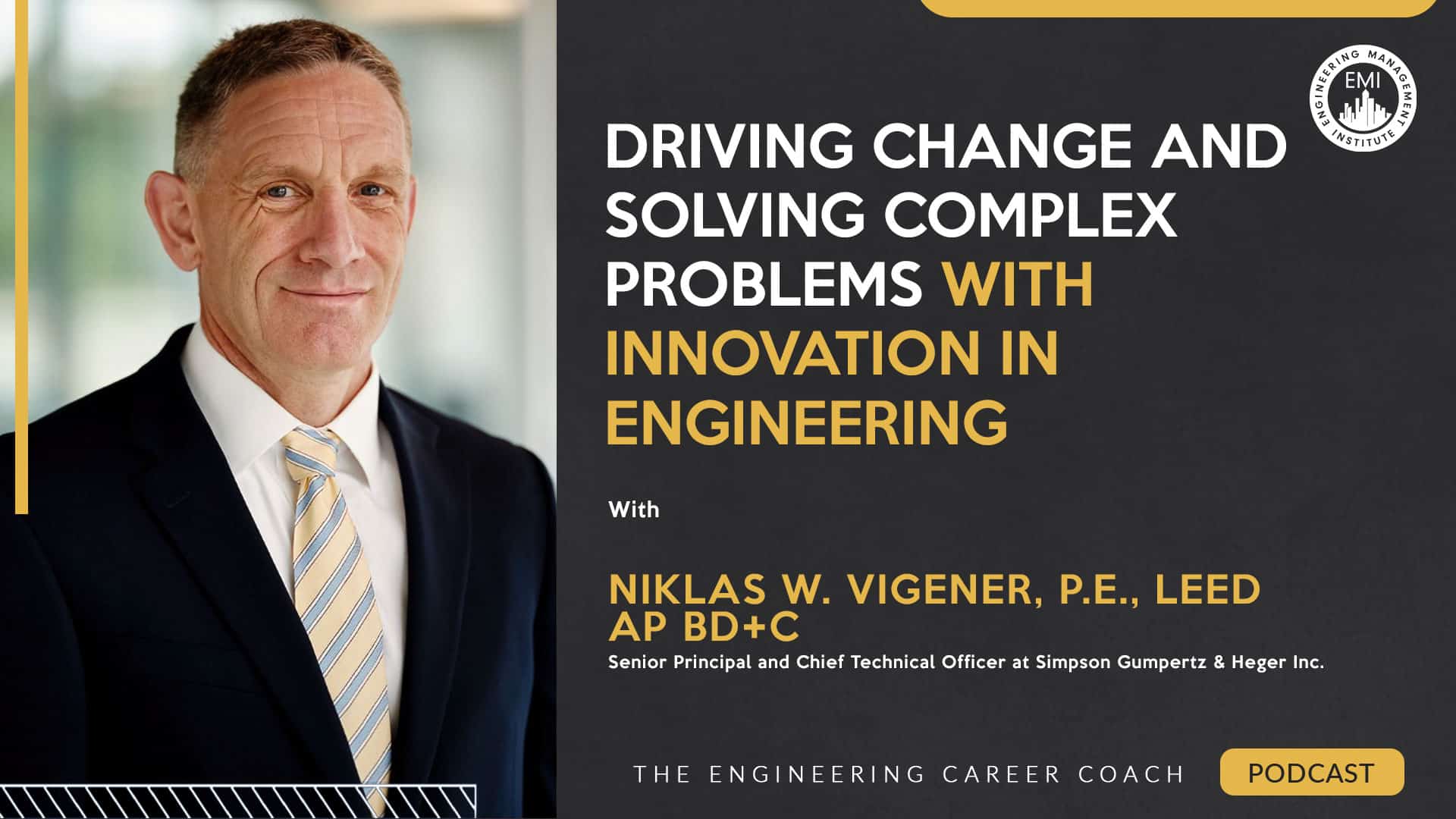 Podcast: Play in new window | Download | Embed
In this episode, we talk with Niklas W. Vigener, P.E., LEED AP BD+C, senior principal, and chief technical officer at Simpson Gumpertz & Heger Inc (SGH) about how they have pushed the boundaries of innovation in engineering, emphasizing the importance of embracing a "what's possible?" mentality. He also talks about the significance of fostering partnerships with engineering staff, external companies, and research organizations and how it can elevate your engineering career.
***You can view the video version of this episode here.***
Engineering Quotes:


Here Are Some of the Key Points Discussed About Driving Change and Solving Complex Problems with Innovation in Engineering:
At SGH, the combination of problem-solving skills and assisting others is highly valued, with opportunities to coach and support colleagues right from the start. As individuals grow within the company, they can explore leadership roles and technically oriented career paths and excel as technical experts and inspiring leaders.
SGH promotes innovation and drives advancements in engineering. Founded by MIT professors, they tackle extraordinary challenges, like transforming dense forests into functional helicopter airports. Projects like the Epcot Center sphere push design boundaries, while partners like Ron Hamburger demonstrate expertise in innovative repairs. Their commitment to innovation requires courage, technical skills, and resilience.
SGH drives engineering innovation, founded by MIT professors, excelling in unique challenges like transforming forests into helicopter airports and pushing design boundaries with projects like the Epcot Center sphere. Their partners demonstrate expertise and courage in delivering innovative repairs.
Approach engineering with the conviction that you can find solutions to any problem. Embrace innovative structures and resist the urge for conventional approaches. Collaborate with creative individuals and remember that small innovations accumulate to drive significant advancements. Embrace experimentation and enrich your process each day.
Collaboration and innovation go hand in hand as engineers creatively adapt clever practices from their colleagues, enhancing problem-solving abilities and client satisfaction. Encouraging knowledge sharing and cross-office communication fuels the excitement and effectiveness of collaborative efforts.
The Applied Science and Research Center has a rich heritage, starting as a hands-on space for engineers to explore materials. With a chemist's addition and standardized procedures, it became a formal laboratory. Advanced equipment and specialized scientists further enhanced its capabilities, making it an independent entity within the organization.
The knowledge-sharing program enables engineers to effectively utilize the insights and capabilities of the Applied Science and Research Center (ASRC) in their projects, promoting awareness and understanding within the engineering community and facilitating innovative problem-solving and informed decision-making.
Staff expertise is the company's most valuable asset, and through training, engagement, and involvement in professional communities, they bring innovative ideas and effective problem-solving approaches to drive research and innovation efforts.
To stay ahead in their practices, engineers should actively engage internally, cultivate a supportive learning environment, share their knowledge, and seek inspiration from diverse fields to drive innovation.
More in This Episode…

About the Guest: Niklas W. Vigener, P.E., LEED AP BD+C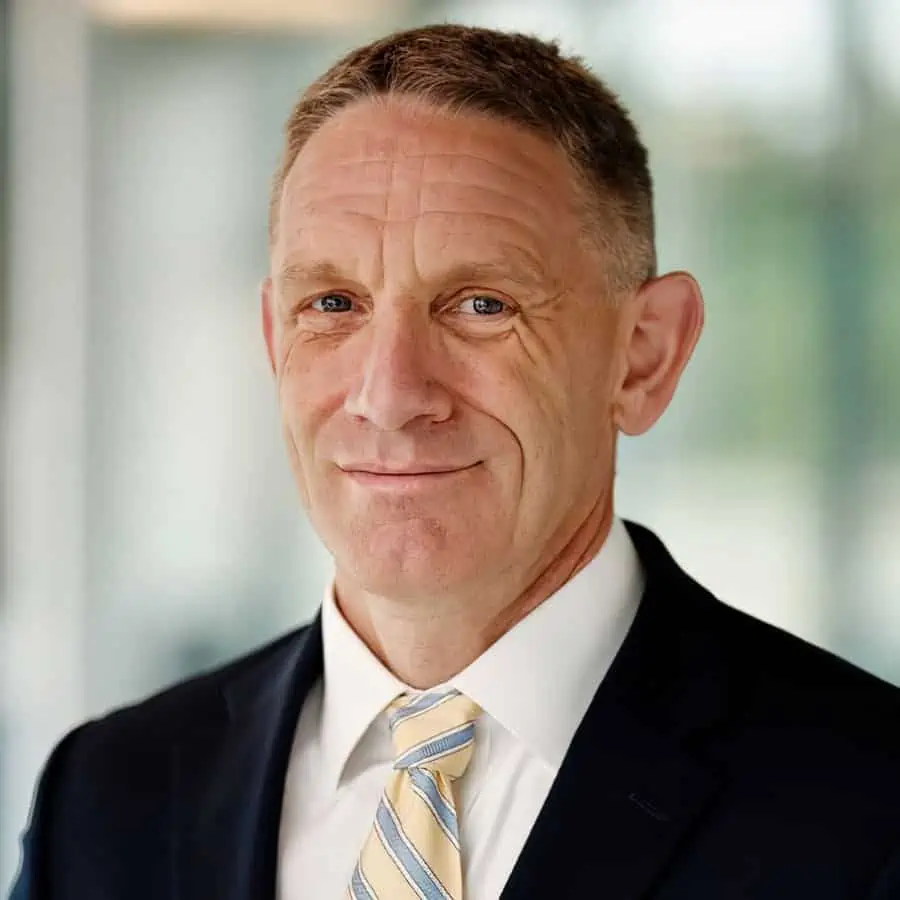 As CTO, Nik leads SGH's technical professionals. His focus is to foster leadership growth, advance innovation and research efforts, and promote integrated engineering solutions. Nik was formerly the Head of Building Technology at SGH, responsible for the group's overall strategic direction and performance. He is committed to advancing the organization and industry by empowering and mentoring young team members, teaching future engineers, and actively contributing to his profession and community. Nik believes in building close relationships with his clients by offering technical expertise and an empathetic approach to help solve their problems. He has led many of the firm's most notable building technology and historic preservation projects and has a particular interest in rehabilitating historic buildings to incorporate high-performance building enclosures.
Resources and Links Mentioned in This Session Include:
Simpson Gumpertz & Heger Inc (SGH)
Connect with Niklas W. Vigener, P.E., LEED AP BD+C, on LinkedIn
We would love to hear any questions you might have or stories you might share on driving change and solving complex problems with innovation in engineering.
Please leave your comments, feedback, or questions in the section below.
To your success,
Anthony Fasano, P.E., LEED AP
Engineering Management Institute
Author of Engineer Your Own Success