News
E. Jean Carroll shares graphic details of alleged Trump rape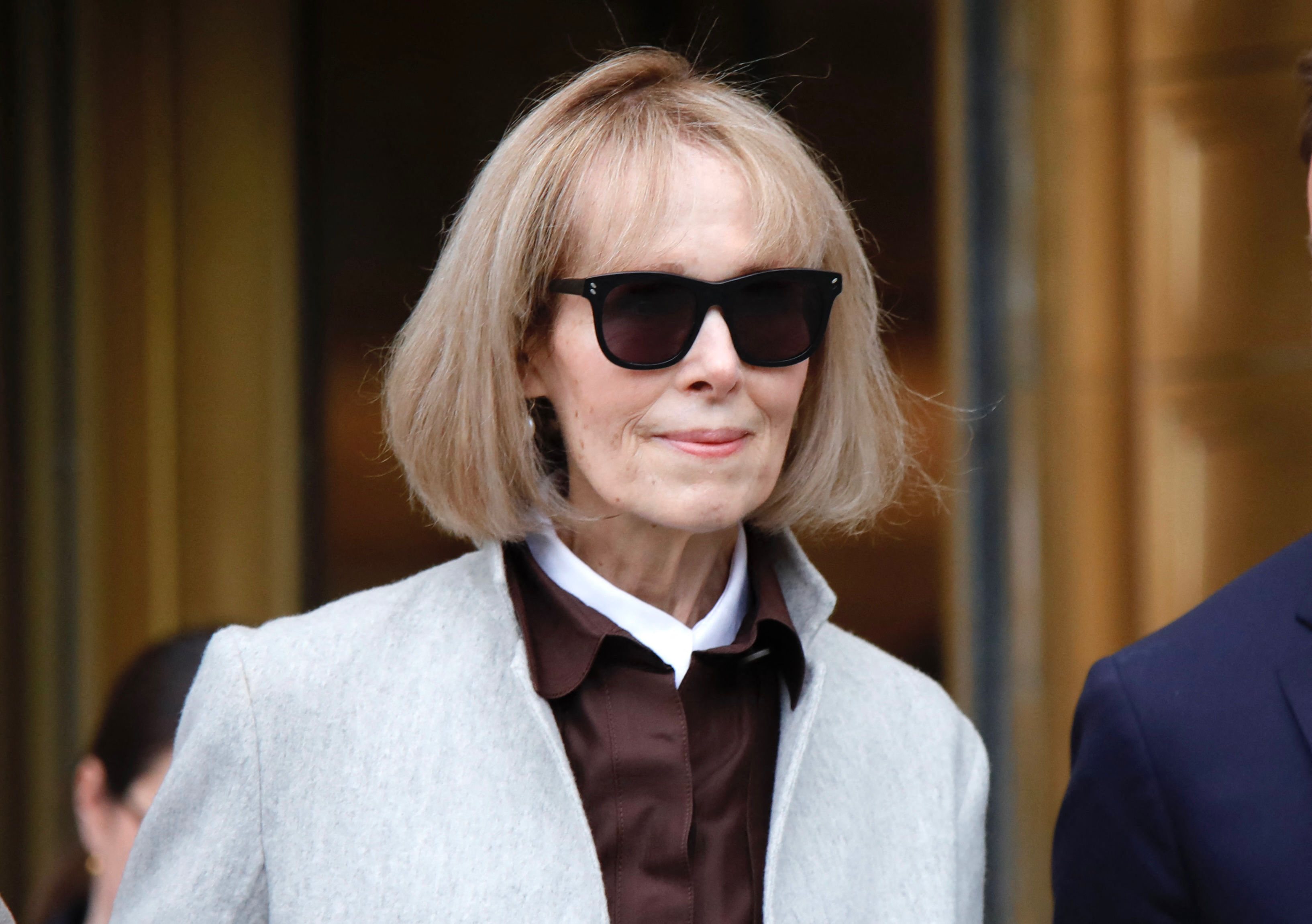 A New York jury heard graphic details about Donald Trump's alleged rape of former advice columnist E. Jean Carroll on Wednesday, the second day of the battery and defamation trial brought by Carroll's lawsuit against the former president.
Carroll is suing Trump over allegations that he defamed her character when he denied sexually assaulting her in a Bergdorf Goodman dressing room in New York City in the mid-1990s, including insulting her appearance. According to the allegations in Carroll's civil suit, Trump forcibly groped and raped her.
The trial, which has been delayed for years, finally started on Tuesday. Carroll took the stand the next day, telling the jury details of what happened during the alleged assault. Trump was missing from the courtroom.
The former president has attacked the lawsuit's allegations on his Truth Social platform, an apparent challenge to Judge Lewis Kaplan's order against making remarks that could incite violence or civil unrest.
What Was in Carroll's Testimony?
During her testimony, Carroll said she ran into Trump, then a real estate mogul, outside of the Bergdorf Goodman department store in 1996. Trump suggested Carroll help him pick out an item for a friend since Carroll was well known in the fashion industry.
Thinking it would be a good story to tell later, Carroll agreed. In the lingerie department, Trump suggested that Carroll try on some lingerie. She testified that she joked with him, saying he should try it on instead because it was his color. When the two approached a fitting room, Trump allegedly shut the door behind them and then proceeded to rape her.
"He put his hand inside my vagina and curved his fingers," she said in her testimony, according to a report in The Daily Beast. "As I'm sitting here today, I can still feel it."
Carroll also described what happened next when Trump allegedly raped her. After a few minutes, she testified, she was able to escape and immediately exited the store.
"I didn't want to make a scene. I didn't want to make him angry at me…. I don't remember screaming," Carroll testified. "I'm not a screamer. I'm a fighter."
Did Carroll Tell Anyone About the Alleged Rape?
Carroll testified that she confided in two friends and received conflicting advice—go to the police or don't, because Trump could use his wealth to harm her reputation. Carroll didn't file a police report or a lawsuit until 2019, when she filed the defamation lawsuit against him. In November 2022, Carroll added a battery charge to the lawsuit because of the New York Adult Survivors Act, which allows victims to file a suit during a one-year window even if the statute of limitations had expired.
The jury also heard that Carroll hasn't been able to have a romantic relationship or sex since the alleged rape.
What Does Trump Say?
Carroll's testimony was a dramatic start to the trial. Trump, who could be ordered to pay millions if the jury rules in Carroll's favor, denies any wrongdoing. In 2019, he responded to her allegations by saying Carroll was "totally lying" and wasn't his "type."
Trump's campaign has blamed the lawsuit on the Democrats, saying it was the left's attempt to derail Trump's third presidential campaign. The campaign also has called the trial a "witch hunt," a term often used by the former president when discussing lawsuits against him.
Newsweek reached out to Trump's political campaign for comment by email.