News
Ewan McGregor's daughter Clara bitten in face by dog just before red carpet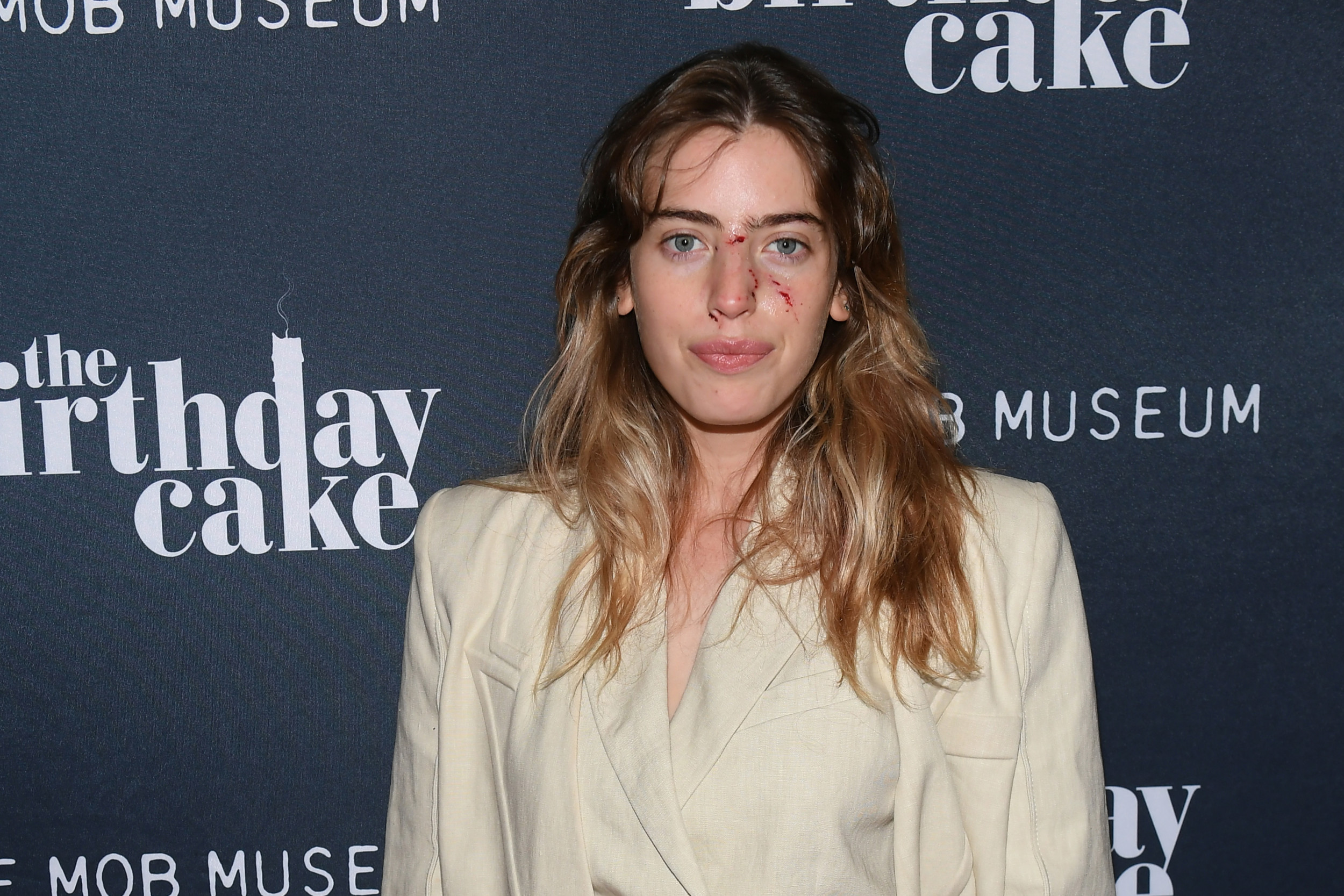 Actress Clara McGregor revealed that she was bitten by a dog less than hour before she stepped onto the red carpet for The Birthday Cake.
The daughter of Hollywood actor Ewan McGregor told her 54,800 Instagram followers how she was in the emergency room just 30 minutes before she posed for photographs.
McGregor shared a photograph from the premiere in which she was sporting bright red bite marks across her nose and cheek.
"When a dog bite lands you in the ER 30 mins before the red carpet," she wrote. "Thank you @themobmuseum for having us, @thebirthdaycakemovie comes out in theaters and on VOD June 18th! @pgdm @swindled717 @sienaoberman congratulations!! thank you @fendi for the suit."
McGregor also posted a photograph from her hospital bed as she grimaced while flipping off the camera.
The 25-year-old was flooded with comments of support, with many hailing her look as a "red carpet winner."
Shameless actor Jeremy White wrote: "Looks tough."
"Best red carpet look ever," director Eli Morgan Gesner said.
Black-ish star Liz Jenkins added: "Oh nooo! still a stunner. But I'm so sorry that happened."
Actor Mason Alexander Park gushed over her wounds, writing: "This is so bada**."
McGregor is a co-producer on the upcoming film, which stars her father.
The Birthday Cake follows the story of Gio (Shiloh Fernandez) as he attempts to unearth the mystery around his father's death 10 years after it occurred.
The star-studded cast also includes Top Gun star Val Kilmer, The Sopranos actress Lorraine Bracco and Prison Break actor William Fichtner.
Clara is the daughter of Ewan and Eve Mavrakis, who shared a 22-year-marriage before splitting in 2018.
The couple met in the 1990s during filming for an episode of British series Kavanagh QC, on which Mavrakis was listed as an assistant art director.
Their romance took off quickly, and the pair tied the knot six months later in 1995. They welcomed the arrival of their eldest daughter, Clara, soon after.
They also share children Esther, 19, Anouk, 10, and 20-year-old Jamyan.
Ewan famously made headlines after he thanked his new partner and Fargo co-star Mary Elizabeth Winstead and his ex-wife Mavrakis while accepting a Golden Globe in 2018.
At the time, he picked up the Best Performance by an Actor in a Limited Series or Motion Picture for Television gong.
"I want to take a moment to thank Eve, who always stood beside me for 22 years and my four children. I love you," he said.
He then proceeded to thank a slate of his cast members before touching on Winstead's crucial role in the show as he said "there would be no Ray without Mary Elizabeth Winstead."