Life Style
Expert: Trump Jan. 6 indictment could "accelerate" Judge Aileen Cannon's timeline in documents case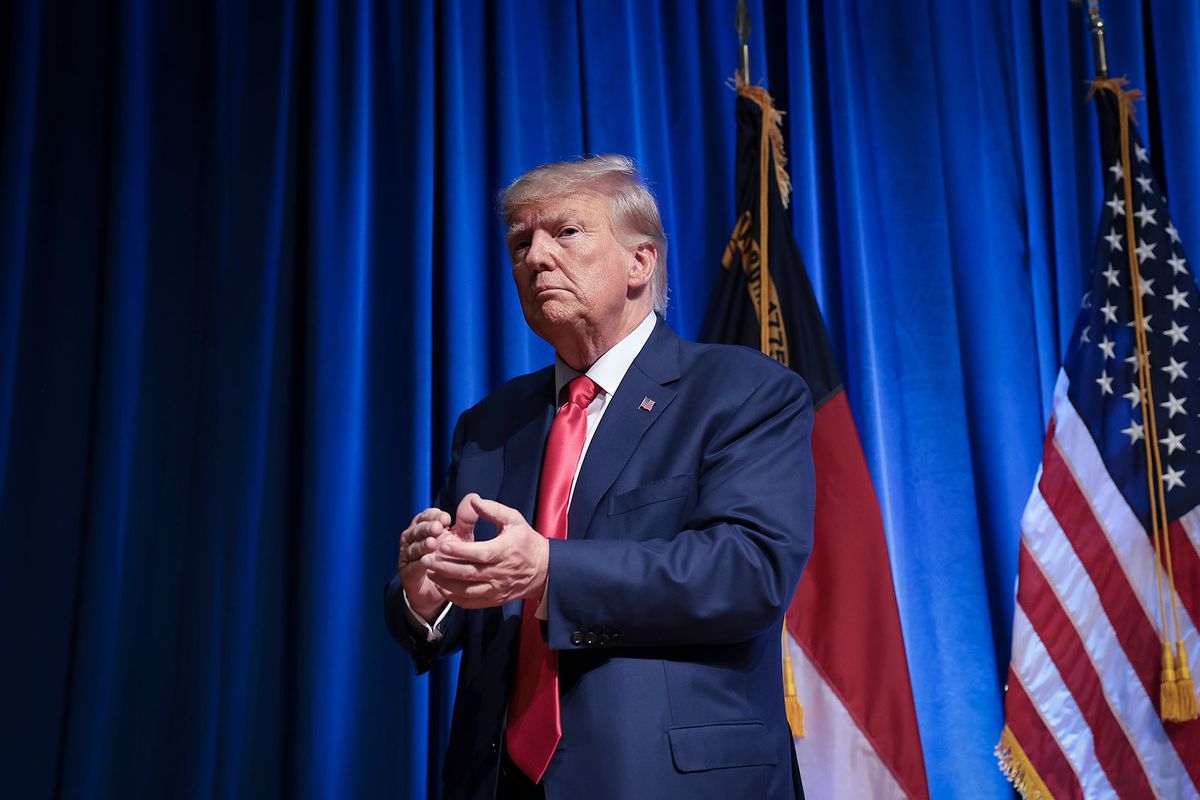 Former President Donald Trump, who remains engulfed in legal battles and has already been criminally indicted twice, could soon be indicted in a third case, further deepening the political tension around his 2024 election campaign.
Trump said on Tuesday that he received a letter from special counsel Jack Smith notifying him that he is a target of his investigation into efforts to overturn the results of the 2020 presidential election, indicating that he could soon face charges. 
Legal experts told Salon that target letters usually present an opportunity for targets to testify before the grand jury and present evidence before they are indicted. Trump received a similar letter before he was charged in the classified documents case. 
But Smith's letter to Trump regarding his role in efforts to overturn the 2020 election could also "accelerate" Judge Aileen Cannon's timeline for the Mar-a-Lago classified documents case, Javed Ali, a former senior counterterrorism official at the Department of Homeland Security, told Salon.
"The degree of coordination between special counsel Smith's investigation and Judge Cannon's trial is unclear however, and the Department of Justice will likely have to ensure that both sides do not run afoul of each other's respective efforts," Ali said.
On Tuesday, Trump's legal team told Judge Cannon that they didn't believe she should schedule a trial date, but said if she does they would propose mid-November or later of next year, according to ABC News.
But Cannon, who Trump appointed to the federal bench, also seemed skeptical of prosecutors arguing that the case head to trial by December.
"I can appreciate more time is necessary, but some deadlines can clearly be established now," Cannon said, according to NBC.
Trump pleaded not guilty last month to 37 criminal counts related to his handling of classified materials after repeatedly ignoring advice from his lawyers and advisers to return the secret documents containing information from U.S. nuclear secrets to the nation's defense capabilities. 
Smith's investigation on Jan. 6 examined the role Trump and his allies played in trying to keep him in office as well as their efforts in the Capitol riot. Prosecutors have reportedly questioned Trump's lawyers, who were responsible for devising the unsuccessful plan involving alternate electors in battleground states won by President Joe Biden to reverse his victory in the state's 2020 election.
The former president is also under scrutiny in a separate case involving his alleged attempts to overturn the 2020 election in Georgia, where he is being investigated by Fulton County District Attorney Fani Willis.
"Depending on the pace of the New York case, and the outcome of the Georgia investigation, Trump may be campaigning as a defendant in four criminal cases, in as many different jurisdictions," former federal prosecutor Adam Kamenstein told Salon.
Trump was indicted by a grand jury in Manhattan in March for his involvement in paying hush money to adult film actress Stormy Daniels in 2016. He pleaded not guilty to 34 charges of falsifying business records.
Trump's campaign travel schedule will likely be impacted, Kamenstein said, adding that, unlike civil cases, defendants are typically required to be present for every hearing in their criminal case. 
---
Want a daily wrap-up of all the news and commentary Salon has to offer? Subscribe to our morning newsletter, Crash Course.
---
"Neither case will have automatic priority over the other, so absent any statutory deadlines, it will be a bit of first-come, first-serve," Kamenstein said. "The first court to set the calendar will essentially own those dates."
On top of this, Trump could also use this opportunity "as an engine for fundraising," he added.
"As for the impact of these and other legal matters for President Trump's political fortunes for the upcoming presidential election, he will continue to promote the narrative that these are all politically-motivated efforts by Democrats to prevent him from winning, encourage his supporters to back his campaign, and lash out on social media against those he perceives are undermining him," Ali said. 
Read more
about Trump's legal woes