News
Fact Check: Does recent footage show Russia moving nukes through Moscow?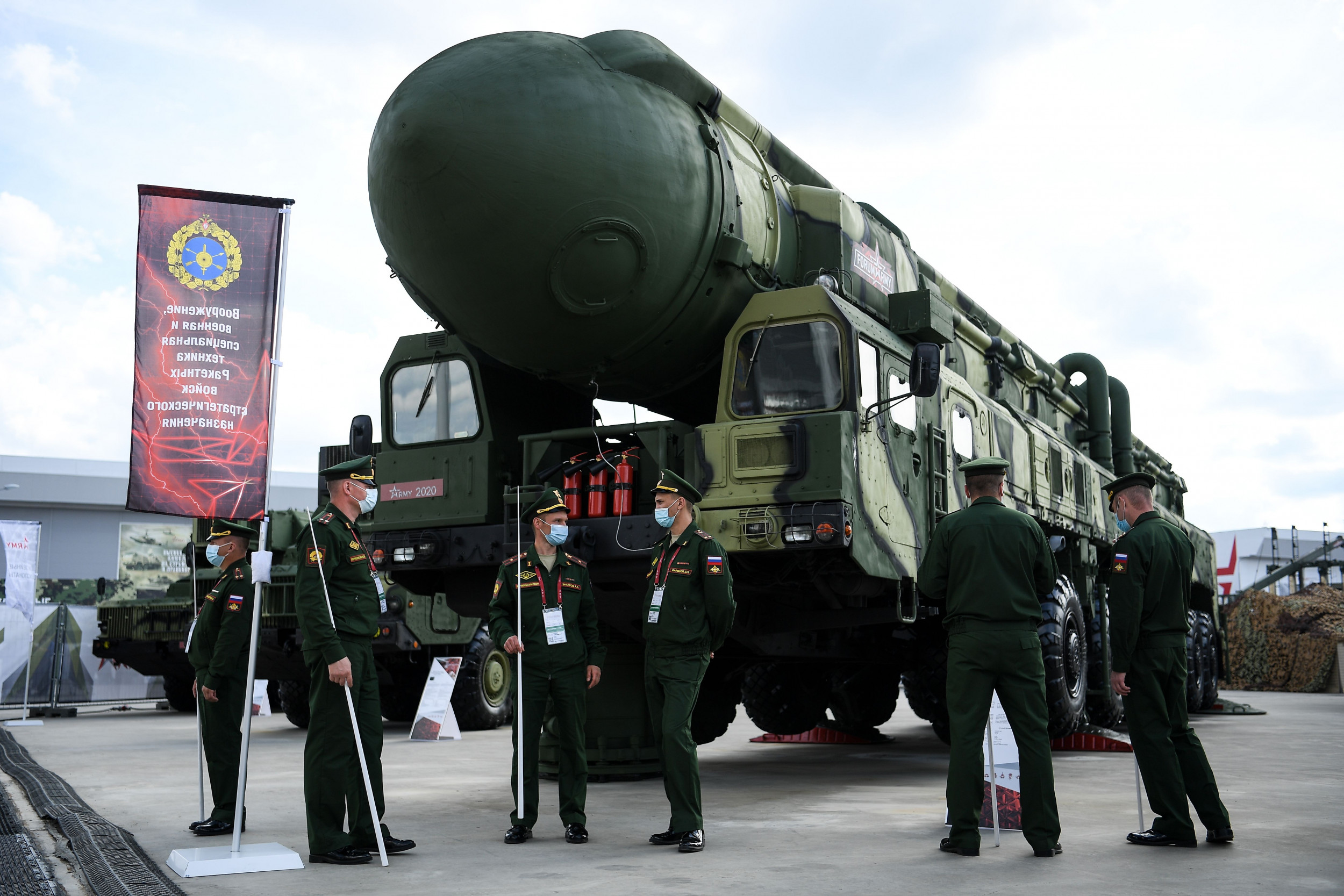 The threat of Russia's nuclear capabilities has kept the world in fear of Moscow's intentions even as its military efforts in Ukraine faltered, with significant loss of territory reported as Russian troops flee occupied towns and villages in Kherson and elsewhere.
As Ukraine retakes more territory, including parts of the country Russia claimed to have annexed, President Vladimir Putin's not-so-veiled threat of escalation, potential even involving Russia's nuclear arsenal, is front of mind for political and military leaders.
This worried uncertainty over what Putin may do next feeds into media hype, with misleading or inauthentic content proliferating online as news outlets seek to capitalize on people's anxieties across the world.
One video, shared on social media, appeared to show Russia flaunting its nuclear missiles around its capital.
The Claim
A video posted on Twitter on October 3, 2022, shows footage recorded from a moving vehicle, with a convoy of what look like army vehicles, police cars, and large missiles being transported along a highway, heading the opposite way.
A caption next to the tweet translates as "Sent from Moscow," with no additional details.
The Facts
Debunking reports and content from Russia can be particularly tricky, given the country's moratorium on an open and transparent media. This task is made harder by a steady flow of mis-and-disinformation on a near-industrial scale from Russia.
In this case, while there isn't enough information to independently verify that the convoy didn't pass through Moscow in either later September or early October, there are a number of suspicious artifacts in the video shared on Twitter.
The video was filmed in Moscow, on the east hand side of the Moscow ring road, heading south between the Izmaylovo District and Balashikha, according to Google Maps.
The convoy does also appear to be transporting what looks like Topol-M intercontinental ballistic missiles (ICBM), the first ICBMs Russia developed after the Cold War.
However, whether the video was shot recently and why the missiles were being moved is up for debate.
Newsweek found a number of videos posted earlier this year, which show what appears to be the same convoy, in the same formation, on what looks like the same highway.
The vehicles in the video shared on Twitter pass by in the same order as they do in the other clips posted in February.
Furthermore, although the quality of the video is poor, there is what looks like compacted snow or ice along the central reservation of the ring road.
At the point in the footage where the car goes under the bridge, this disappears and then reappears when the car comes out the other side.
The same weather conditions can be seen in some of the videos posted from earlier this year. Crucially, it has not snowed in Moscow since last spring.
It's also not clear why nuclear weapons of this size need to be on the ring road.
The most likely explanation is their use in a parade; missiles are often driven through the streets of the Russian capital for occasions like Victory Day. The 9th of May celebrations in 2022 were particularly bombastic as Putin sought to stoke patriotism and reaffirm support for his "special military operation" in Ukraine.
While there is a heightened threat of nuclear armament from Russia, it also seems strategically unwise (if they were intended for military use) to move some of your most powerful, long-range missiles through Moscow in view of tens of thousands of people
The missiles that were seen on the ring road are also not the same types of nuclear weapons that some speculate Putin plans to use either.
Reports and analyses suggest it's likelier that Moscow would deploy smaller, tactical ballistics for use on the battlefield.
As noted by Politico, ICBMs would also "give off tell-tale signs when their units are put on alert or mustered in training exercises." This does not appear to have occurred yet.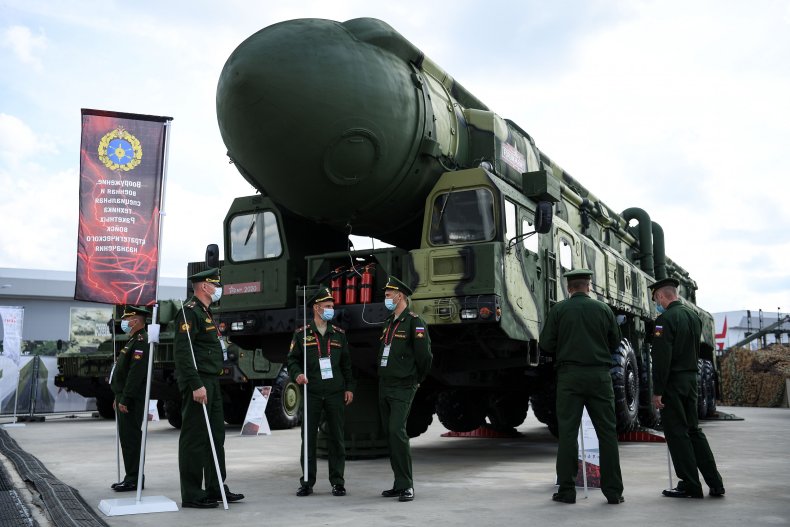 According to Russian state media claim, Topol-M ICBMs can be launched at a range of 11,000 kilometers (just under 7,000 miles), which also begs the question of why Russia would transport them to the front line, seeing as the border of Ukraine is less than 600km from Moscow.
With all this said, Newsweek has still been unable to find uploads of the most recent footage from before early October 2022.
This does not mean that the video was recorded recently. Indeed, given the amount of similar footage, shot in the same location, combined with the surrounding context, there is a high chance that the film shared on Twitter is not recent.
However, to make such a claim as a certainty without that additional verification would be irresponsible. If Newsweek receives additional information that shows the video was published before October 3, 2022, we will update this article accordingly.
Newsweek has contacted the Russian Government, the Kremlin, and the Russian Ministry of Defense for comment.
The Ruling
Unverified.
While we cannot be certain that the video wasn't recorded in October 2022, in Moscow, there are a number of clues that suggest it wasn't. This includes weather conditions, the formation of the vehicles and their similarity to other videos that were published in February 2022. Regardless of when it was filmed, there is a strong likelihood the missiles were being moved following a parade display and not (as some may imply) for military use.
FACT CHECK BY Newsweek's Fact Check team