Entertainment
Fatal Attraction Trailer Kicks Off a Deadly Story of Obsession & Betrayal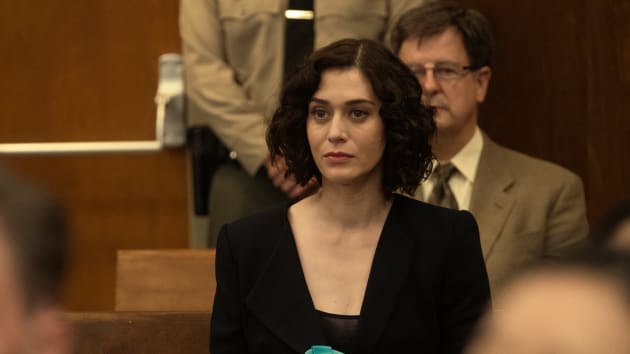 Lizzy Caplan looks set to deliver the performance of her career on the reimagining of Fatal Attraction.

On Monday, Paramount+ unveiled the official trailer for the forthcoming TV series, and it looks like a surefire hit.

The streaming service describes the series as "a deep dive reimagining of the 1980s cultural touchstone Fatal Attraction through the lens of privilege, personality disorders, family dynamics and murder."

"In the present day, after serving 15 years in prison for the murder of Alexandra Forrest (Lizzy Caplan), Daniel Gallagher (Joshua Jackson) is paroled with the goals of reconnecting with his family and proving his innocence," the official description reads.

"In 2008, Dan first meets Alex and his world begins to unravel after their brief affair threatens to destroy the life he's built with his wife, Beth (Amanda Peet)."

The series stars Joshua Jackson as Dan Gallagher, Lizzy Caplan as Alex Forrest, Amanda Peet as Beth Gallagher, Toby Huss as Mike Gerard, Brian Goodman as Arthur Tomlinson, Alyssa Jirrels as Ellen Gallagher, and Reno Wilson as Detective Earl Brooker.

Alexandra Cunningham (Dirty John, Chance) serves as writer, showrunner, and executive producer on the series alongside executive producer Kevin J. Hynes (Perry Mason), with whom Cunningham developed the series.

The series is also executive produced by Darryl Frank (The Americans) and Justin Falvey (The Americans) for Amblin Television.

Silver Tree also serves as executive producer and directed five episodes.

Fatal Attraction is produced by Paramount Television Studios.

The trailer promises a killer mystery that will send Dan's life into a tailspin, but there's plenty to unravel when the series debuts.

It will be exciting to watch how the series manages to navigate the nuances of the original movie and update the story for a new generation.

Fatal Attraction premieres its first three episodes on Sunday, April 30, before adopting a weekly release schedule.

Check out the trailer below.
Paul Dailly is the Associate Editor for TV Fanatic. Follow him on Twitter.