News
Former Ukrainian President: We Need Weapons, Sanctions, and NATO Membership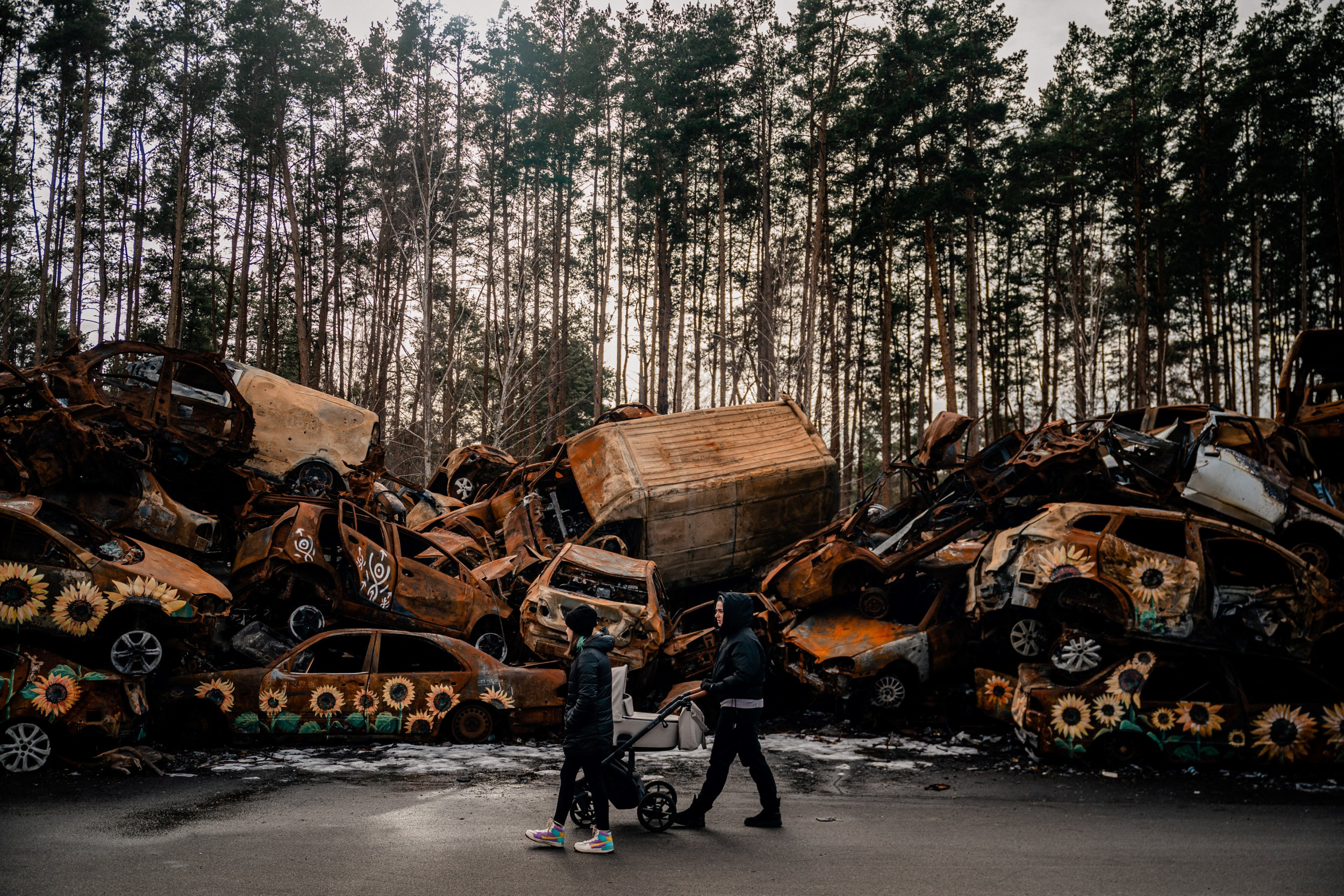 The winning formula for Ukraine is simple: Supplies of weapons, economic sanctions against Russia, helping to strengthen Ukraine's resilience, the de-Putinization of Russia, and the accession of Ukraine to the European Union and NATO. Only all the elements of this formula combined would guarantee permanent security for Europe and the whole world.
Napoleon is credited with once saying that to wage war, he needed three things: first, money; second, money; and third, money. Money is the fuel that powers the deadly military machine of Russia that kills Ukrainians. To bring this machine to a stop it will take more than military action. There must be powerful financial punches—indeed an economic crisis—and even social upheaval.
The price for aggression must constantly rise, becoming ever more unbearable. This is the way to change the Russian bear's behavior, drive it backwards, and spoil its appetite. Putin cannot be stopped by half-steps and half-measures. He will always look for gaps, loopholes, and allies of convenience.
The new restrictions on Russian oil and oil products, imposed in December and February respectively, took off so successfully that they have invoked images first used to describe the Soviet Union: the rusty "gas station of Europe" and "Upper Volta with missiles."
Contrary to the prophecies of Russian propaganda, Europe has not frozen this winter. Gas prices have fallen. The selling price of Russian oil is gradually getting closer to its production price. With the collapse of oil and gas revenues, the Russian Federation's budget deficit soared to $25 billion in January. This kind of tailspin has not happened since 1998, a symbolic year of economic disaster for Russia.
This positive trend needs to be solidified. Further restrictive measures and the closing of all loopholes are both needed. One example is the need to disrupt a shadow fleet of tankers carrying Russian oil. The volume of oil carried by these vessels increased from less than 3 million barrels per day in November to more than 9 million in January.
There is also a need to restrain liquified natural gas from Russia. A formula equivalent to the $60 price cap on oil would cost Russia billions, and a full embargo would cost far more. The liquid natural gas market is now competitive enough for the world not to notice the lack of Russia's contribution. The United States, Qatar, and others would fill this niche.
The Suez Canal must also be closed to Russian cargo. Doing so would add three to four weeks for a tanker to get from Russia's western ports to India and China, huge consumers of Putin's oil and coal. The longer these routes are, the more transportation costs, the greater Russia's losses, the fewer Ukrainians will die.
It is also necessary to close the southern branch of the Druzhba oil pipeline, hugely important to Moscow. I am convinced that Ukraine is ready to accept losses to its revenues from Druzhba, and even from the gas transportation system. What might cost Kyiv $1 billion will cost Moscow $16 billion: 10 billion for gas and 6 billion for crude oil.
I am convinced that if all these suggestions were introduced in the upcoming EU sanctions packages, they would have significant impact by the end of the third quarter of 2023. It would drain away the liquid part of the Russian gold and currency reserves, which have already dwindled.
The Russian economy is highly dependent on imports. The exhaustion of gold and currency reserves would force the government to further reduce imports, leading to the absence of many vital goods on shelves and the curtailment of many industries. In short, it would kill Russian imports, which means it would kill the economy. Inflation and a sharp drop in living standards would strike directly at the heart of the Russian people. Putin needs his people to at least stay quiet—if not supportive—if he wants to remain in power. But without Putin the world would definitely be a better place.
I appeal to those who are deciding on new packages of sanctions. Look at Bakhmut, where the Armed Forces of Ukraine keep repulsing powerful attacks by the Russian military, as well as the Wagner Group's literal armed criminals. Call Dnipro to mind, where many civilians were killed by Russian missile attacks. Remember Bucha, Mariupol, and other places where Russia carried out war crimes. Understand that there will be more such examples if the financing of the Russian military machine is not stopped.
Deprive Putin of money, help us with weapons, add on sanctions from hell, de-Putinize Russia, and welcome Ukraine to the EU and NATO. Only all the components of our winning formula together would guarantee permanent security for the European continent and the whole world.
The time has come to win this war.
Petro Poroshenko served as president of Ukraine from 2014 to 2019.
The views expressed in this article are the writer's own.