News
Fox News meteorologist Adam Klotz says he was attacked on New York City subway by a group of teens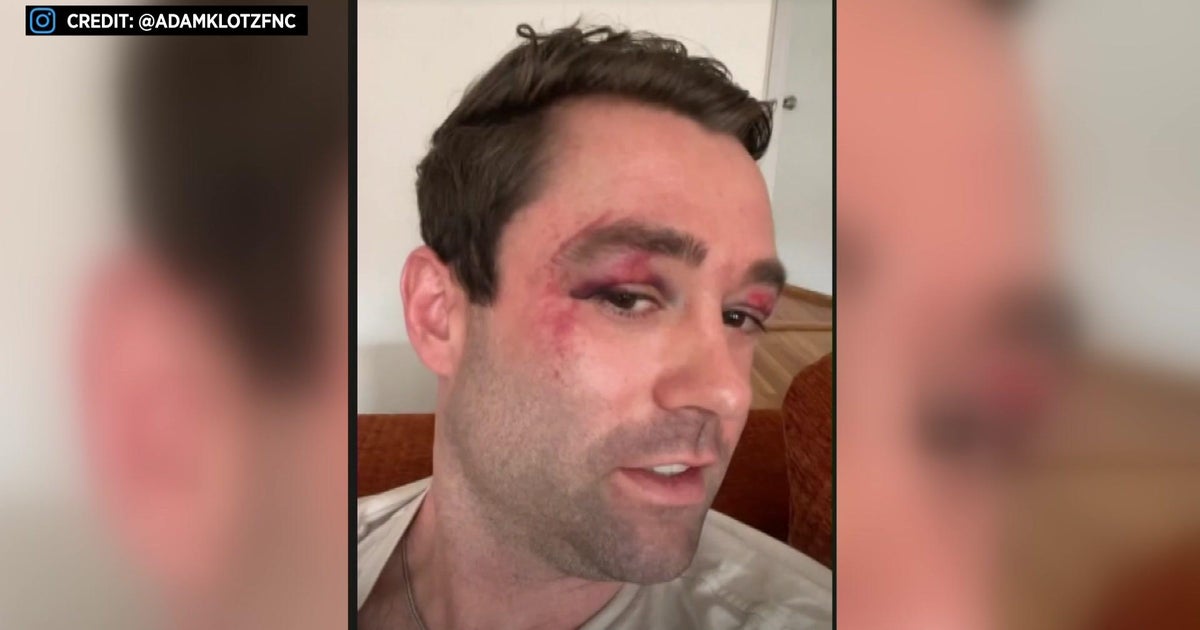 Fox News meteorologist Adam Klotz says he was attacked on a New York City subway by a group of teens over the weekend.
In a series of Instagram Story posts, Klotz, whose face appeared bruised up, said it happened early Sunday on a No. 1 train in the Chelsea neighborhood of Manhattan after he told the teens to stop harassing an older passenger in the subway car. 
"I was like, 'yo guys, cut that out,' and they decided, 'all right, if he's not going to get it, then you're going to get it.' And, boy did they give it to me," Klotz said in one of the clips. 
"That guy, he got out of there, he's fine," Klotz said of the older passenger. "And the cops grabbed a couple of these kids." 
Two 15-year-olds and a 17-year-old were arrested in the incident, CBS New York reported. Police said the three juvenile suspects were released to their guardians, pending the outcome of the investigation.
In an appearance on "Fox and Friends" Monday, Klotz said one of the teen suspects was "lighting a joint" and then allegedly used a lighter to ignite the older man's hair. Klotz told them to stop, and then the group's attention turned to him.
After they taunted him and one of them threw a punch, Klotz said he moved to a different train car, but he said they followed him and beat him up. 
"So I kind of get knocked out, and now my side is black and blue. My knee, I can hardly bend because I was getting kicked and punched," he said. 
He later called on New York CIty Mayor Eric Adams to "do something more long term" so straphangers can feel safer in the subway. 
"I don't want this to happen to somebody else, and I don't think necessarily just these kids getting in trouble, like, where's the structural things? Like, put some cops down there," he said on Fox News. 
According to the NYPD's latest statistics, year-to-date transit crimes in the city are down about 27%. However, Klotz's beating was one of several violent incidents on the subways this weekend, CBS New York reported. On Sunday, a 70-year-old train dispatcher was punched while on her break, and on Friday, a 34-year-old man died after sustaining injuries when he was pushed onto the tracks during a fight.