News
France's new retirement age compared to other countries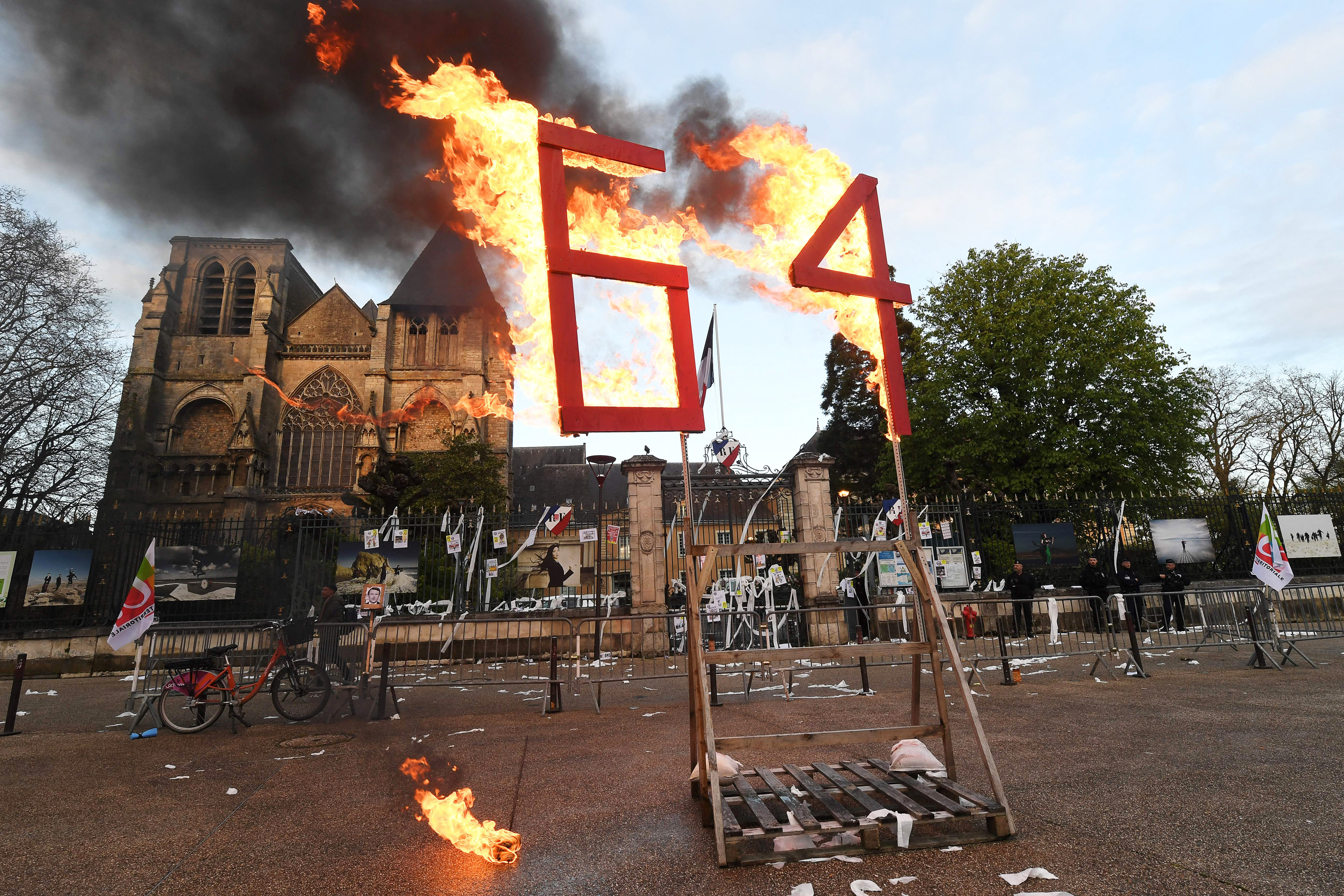 French President Emmanuel Macron is set to sign his pension reform into law now that the nation's Constitutional Council on Friday approved his unpopular plan to raise the retirement age from 62 to 64.
Although it will still keep France below the average age in Europe and other economically developed countries—which allow for full pension benefits to apply at age 65—Macron's plan has sparked three months of mass protests.
France has one of the most generous state pensions in the world and Macron's long-promised pension reform would help cut the country's budget costs, especially as life expectancy continues to rise. With more people retiring, it has become more difficult for the number of active workers to support the pension system.
But many in France have been angered by Macron's unwavering commitment—so much that he even used special constitutional powers to push the plan through parliament without a vote—to make citizens work two more years before receiving a full pension.
While most countries have a retirement age of 65, the number is increasingly moving to 67.
For example, in the U.K., the state pension age for those born on or after April 1960 is currently 66, but the number will begin to gradually increase to 67 in May 2026.
In the U.S., the full retirement age for Social Security is transitioning to 67, while eligibility for health care coverage under Medicare begins at 65.
Germany's average retirement age is 65, while other countries, like Canada, Finland, Norway and Sweden, have a flexible retirement age so pensions can be taken out within a certain range.
Greece, Italy, Luxembourg and Slovenia have the lowest retirement age of EU member states at 62.
Protests broke out outside of Paris City Hall on Friday after the decision from the Constitutional Council was announced and opponents of Macron's plan continue to fight it.
In response to the approval, far-right leader Marine Le Pen tweeted that "the political fate of the pension reform is not sealed," urging French voters to reject politicians like Macron who approve the plans in the next election so the reform can be tossed out.
"The people always having the last word, it will be up to them to prepare the alternation which will come back to this useless and unjust reform," added Le Pen, who has been a presidential candidate three times and lost to Macron in 2022 and 2017.
Trade unions released a joint statement asking Macron "solemnly to not promulgate this law, the only way to calm the anger which is being expressed in the country."