News
Gary, Indiana bank robbery may have been part of plan to fund football team, feds say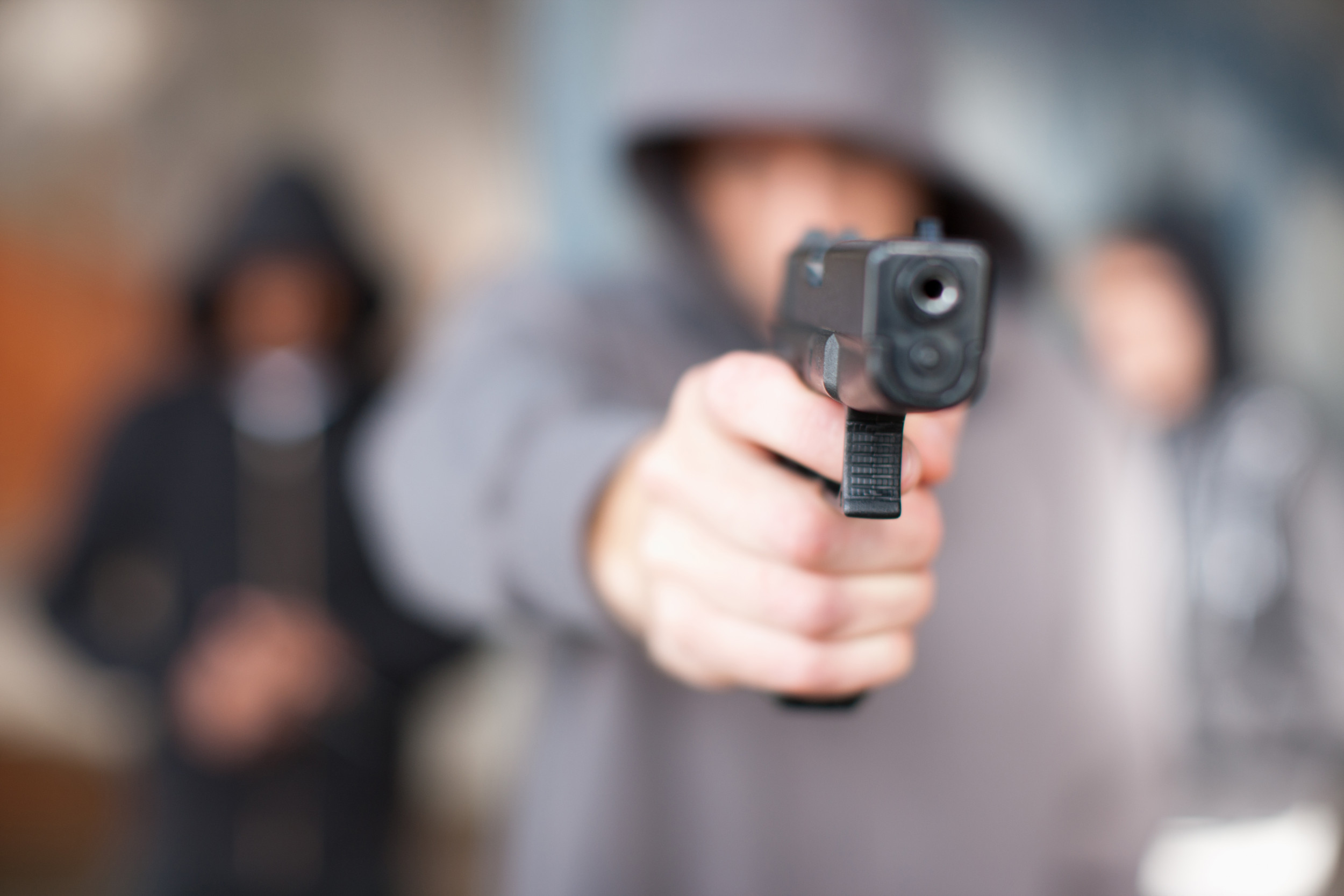 Two men have been charged with robbing the First Midwest Bank in Gary, Indiana on June 11. Authorities believe they committed the crime to fund their adult amateur league football team.
Police and FBI arrested 26-year-old amateur league football coach and team owner, Hailey Gist-Holden, and his player, 24-year-old James Anthony King Jr., earlier this month in connection with the robbery. They allegedly took $9,771.09 in funds from the bank, according to court documents.
Authorities said the duo ambushed 55-year-old bank security guard Richard Castellana at the start of the robbery. One of the men allegedly shot Castellana in the head with a rifle, killing him, according to WBBM. King has said that Gist-Holden fired the shot that killed Castellana.
In an affidavit, a bank manager said she heard a loud boom on the day of the robbery. She looked up to see a man in a black hoodie yelling "Get down!" and telling bank employees not to move. One robber held a bank teller at gunpoint as he took money from her drawer, she said. The manager said she heard two more shots fired in the bank before a second person yelled, "We gotta go, we gotta go."
Both men allegedly knew each other through the Illini Panthers, a team in the MidStates Football League (MSFL). King said that Gist-Holden recruited him onto the team. Gist-Holden allegedly sought the money in order to continue funding the team's activities, WFLD reported.
However, Gist-Holden told authorities that he hasn't needed additional cash, despite pawning items and borrowing from his mother, the aforementioned news outlet reported.
King said that he didn't willingly participate in the robbery, but surveillance video suggested his willing cooperation, authorities alleged in court documents. When the Lake County Sheriff's office apprehended King on the day of the robbery, they allegedly found a backpack containing a .40-caliber Glock Model 22 handgun and nearly $9,000 in cash.
Authorities arrested Gist-Holden on June 18 following a high-speed chase in which he allegedly travelled up to 140 miles per hour.
"The murder of Richard Castellana was a senseless act of violence," said Acting United States Attorney Tina Nommay. "Our hearts go out to Mr. Castellana's family and those other victims terrorized by these criminal acts."
Both men have been charged with armed bank robbery and for using, carrying, brandishing and discharging a firearm and murder. Federal prosecutors said that both men could face the death penalty. The decision of whether to pursue the penalty is up to the U.S. Attorney's Office.
Newsweek contacted the U.S. Department of Justice for comment.