Life Style
Gen Z doesn't want explicit shows. So who are all these sexy teen dramas for then?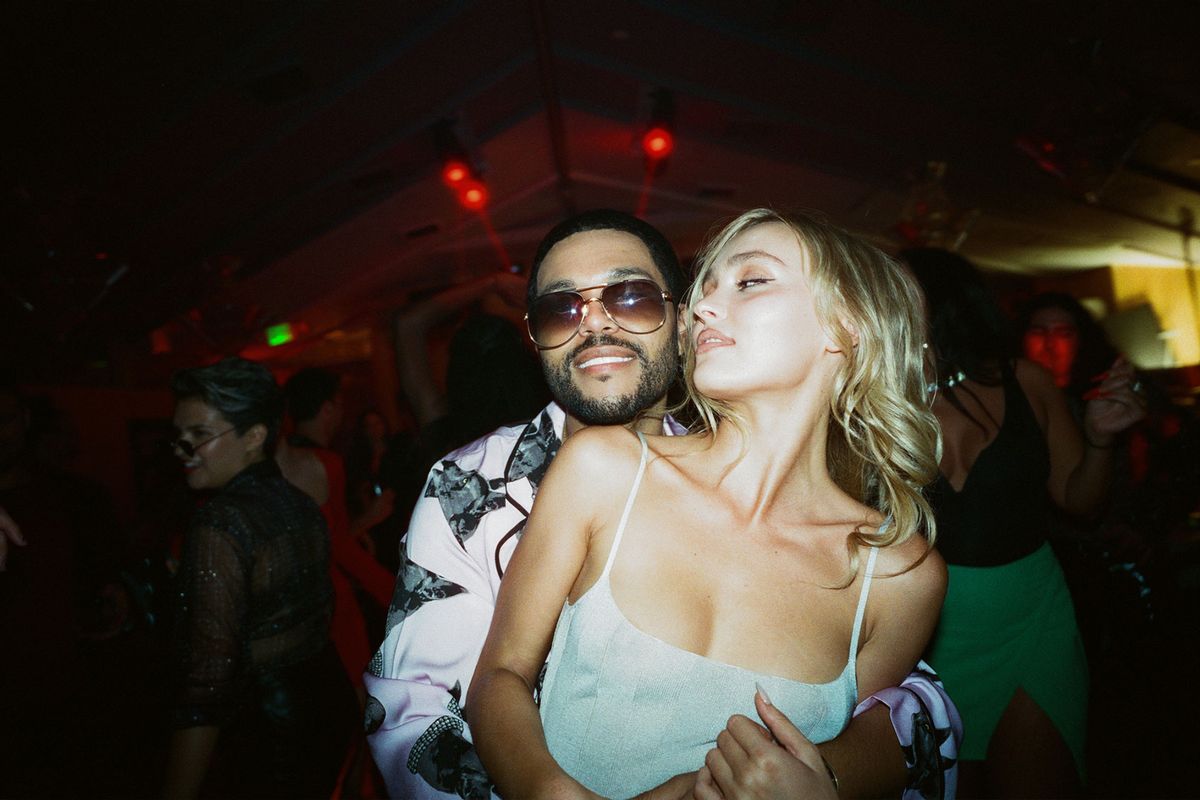 Horny teens are a staple in TV and movies, but it's a genre of media that Gen Z is supposedly over. A new study from UCLA's Teens and Screens stated young people from ages 13-24 think that sex and romance are too centered in media, with51.5% of the youths in the study preferring to see more authentic portrayals of platonic relationships.
Why do we keep getting shows like "Euphoria" and "The Idol"?
This decreased interest in onscreen sex sort of makes sense. In an age where young people are increasingly battling loneliness because of the pandemic or constant stimulation through the internet — in general, they are having less sex than their parents' generations and aren't interested in monogamous relationships and marriage in the same way. 
The co-author of the study and professor at UCLA, Dr. Yalda T. Uhl added, "While it's true that adolescents want less sex on TV and in movies, what the survey is really saying is that they want more and different kinds of relationships reflected in the media they watch." 
However, our media seems to be overcompensating for the fact that Gen Z is sexless, lonely. Why do we keep getting shows like "Euphoria" and "The Idol" that seem to aim their sexed-up and coked-up scenes and explicit content for that demographic of 18-24-year-olds? 
How it all started
If we take a look back about 30 years, we have the original "Beverly Hills 90210" and "Dawson's Creek" to thank for the evolution into media that isn't written by young people but is about sexually maturing, young people navigating the angst attached to adolescent dating. As we ventured into the aughts, The CW brought us the lust-filled mega-hits like "One Tree Hill," "Gossip Girl" and "The Vampire Diaries."
When shows like "Gossip Girl" were on the air they caused a stir with parental groups that claimed the show was glamorizing sex to young children because of their sex-forward and incredibly horny portrayal of youth. The teens on these shows just wanted to get laid, do drugs and well, revel in hedonism.
Regardless of the outrage, our culture became increasingly sexually liberated in the '00s, and our media began to reflect that — even teen media did too. And so did the general attitude about these sexy shows; some were all for the hedonistic mess and others were terrified that they were sexualizing children who were being played by adults.
Despite the gradual CW-ification of teen media there is a certain level of censorship with broadcast TV that even the CW has to follow with a TV-14 rating. Here is where streamers like Netflix and HBO and cable networks enter the picture to push beyond those broadcast standards. Explicit shows like "13 Reasons Why," "Euphoria" and "The Idol" ushered us into the modern-day era of mature and graphic depictions of sex scenes of fictional minors in high school or young adulthood.
The horny youth disconnect
This is not to say that "Euphoria" isn't popular with younger viewers. However, "Euphoria's" success heavily hinges on the former Disney Channel star Zendaya's performance as the teen drug addict, Rue (modeled by creator Sam Levinson's journey with addiction and sobriety). The stylistic, less grimy rip-off of the British teen show "Skins," was one of HBO's most-watched shows ever.
But the audience has simultaneously been turned off by the show. Its explicit content sometimes borders on disturbing and controversial as we watch young actress after young actress go nude for some mature-level sex scenes.
Actress Sydney Sweeney reportedly said she told Levinson she did not think some topless moments for her character were necessary. This sparked discourse surrounding the prevalence of female nudity in sex scenes. Also, people online dragged Levinson for his hand in creating a space that didn't reflect a safe environment for ethical sex scenes. Even though Sweeney said she was empowered by her scenes — the audience didn't necessarily feel the same. 
Audiences, specifically younger audiences are no longer ignorant of the process of filmmaking.
But nothing will ever top the monstrous Levinson creation "The Idol," which even pushed far past the behind-the-scenes scandals of "Euphoria." The show was so abhorrently grotesque that its sex scenes were criticized by hate-watchers and critics as sick and twisted torture porn. A scene in the show even depicted the main character and popstar Jocelyn's (Lilly-Rose Depp) manager locking an intimacy coordinator in a closet so she could partake in a fully nude photoshoot. Depp's character also was into violent sexual activity alongside being in an abusive relationship with a cult leader named Tedros (Abel Tesfaye aka The Weeknd).
Nevertheless, the show was canceled because it did so poorly with audiences and critics. But most of all, it brought to light — again — that audiences, specifically younger audiences are no longer ignorant of the process of filmmaking. The strong backlash to "The Idol" showed that young people are championing the culture of responsible filmmaking in sex scenes. But also, they are shying away from engaging in such explicit content that despicts negative sexual experiences, aka the torture porn.
Instead of the rampant hedonistic sex-fest of "Euphoria" and "The Idol," which still has an audience for the other half of Gen Zers who enjoy this content — the other half of Gen Z wants to see shows like "Heartstopper," "X.O. Kitty" and "Love, Victor." These shows and plenty of others focus on the loneliness of the individual experience of adolescence and sexuality. It centers on the authentic aspects of adolescence like the importance of platonic love and sometimes aromantic and asexual perspectives. 
"We know that young people are suffering an epidemic of loneliness and they're seeking modeling in the art they consume," Uhls said. "While some storytellers use sex and romance as a shortcut to character connection, it's important for Hollywood to recognize that adolescents want stories that reflect the full spectrum of relationships."
So why are there so many sexy youth shows? The success of "Euphoria" delivered a message to network execs that youth sex sells. But the caveat is that these shows are inevitably made by producers well past the age of the target demo. Plus, these shows are also created to lure in a more mature audience that is more used to explicit fare. However, that doesn't stop a younger audience from watching whether they want it or not.
Read more
about this topic