News
George P. Bush defends his support for Donald Trump: "I'm my own man"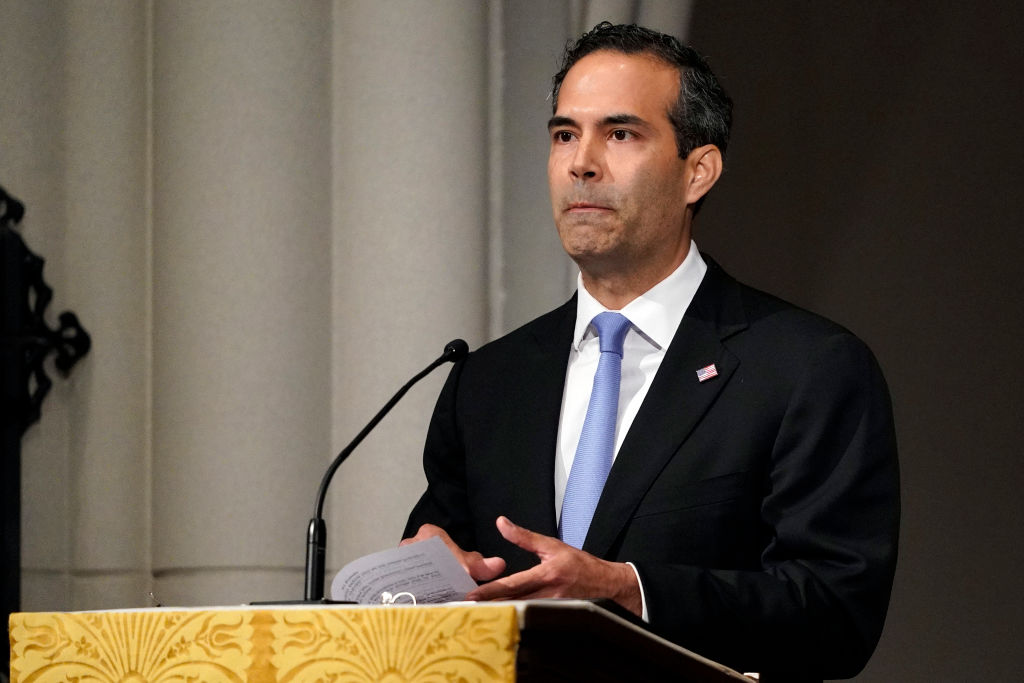 Texas Attorney General Candidate George P. Bush defended his support of former President Donald Trump on Wednesday, noting that members of his family have "differences of opinion" on the matter.
In an interview with Fox News Primetime, Bush said he backs Trump and added that the Republican Party needs to "carry on that legacy" of America First politics if it wants to go on winning elections.
The former president is still "the center" of the GOP, and polls have shown that Trump still has tremendous sway over the party base, with many still believing he could be reinstated as commander-in-chief, he added.
Bush told Fox News: "When you look at my policies, I'm all about America First. Trump is the center of the Republican Party.
"I'm my own man, I support him and we need to carry on that legacy, capture the lightning that he brought to the Republican Party, so that we can help all of our fellow Republicans down ballot."
Asked whether his view puts him at odds with others in his family, the Texas Republican said: "I think we're just like any American family, where we have differences of opinion, whether it's with respect to President Trump, whether it's with respect to hot button issues."
Newsweek has contacted George P. Bush's campaign team for further comment.
The Texas Land Commissioner announced his bid to become the state's attorney general on Wednesday last week. He is the son of Jeb Bush, the former Republican primary candidate who was repeatedly mauled by Trump in 2016.
If he wins the race, he will replace scandal-hit GOP Attorney General Ken Paxton.
After he announced his bid, Bush's support for Trump drew ire from some quarters, with one ex-aide to former President George W. Bush saying it was a "really sad tale" as he accused him of "abandoning" his family.
Trump repeatedly criticized the Bush dynasty during the 2016 election campaign, and while he was in office. He once said he had usurped the Bush clan in 2018, and repeatedly called Jeb Bush "low energy" during the 2016 primaries.
"President Trump was absolutely right when he said, 'drain the swamp,' does anyone remember that? Because we have way too much corruption in Washington, D.C.," George P. Bush told the crowd at his campaign launch. "Where else can somebody like Hunter Biden get fabulously wealthy and jeopardize national security at the same time?"