News
George Santos addresses calls for his resignation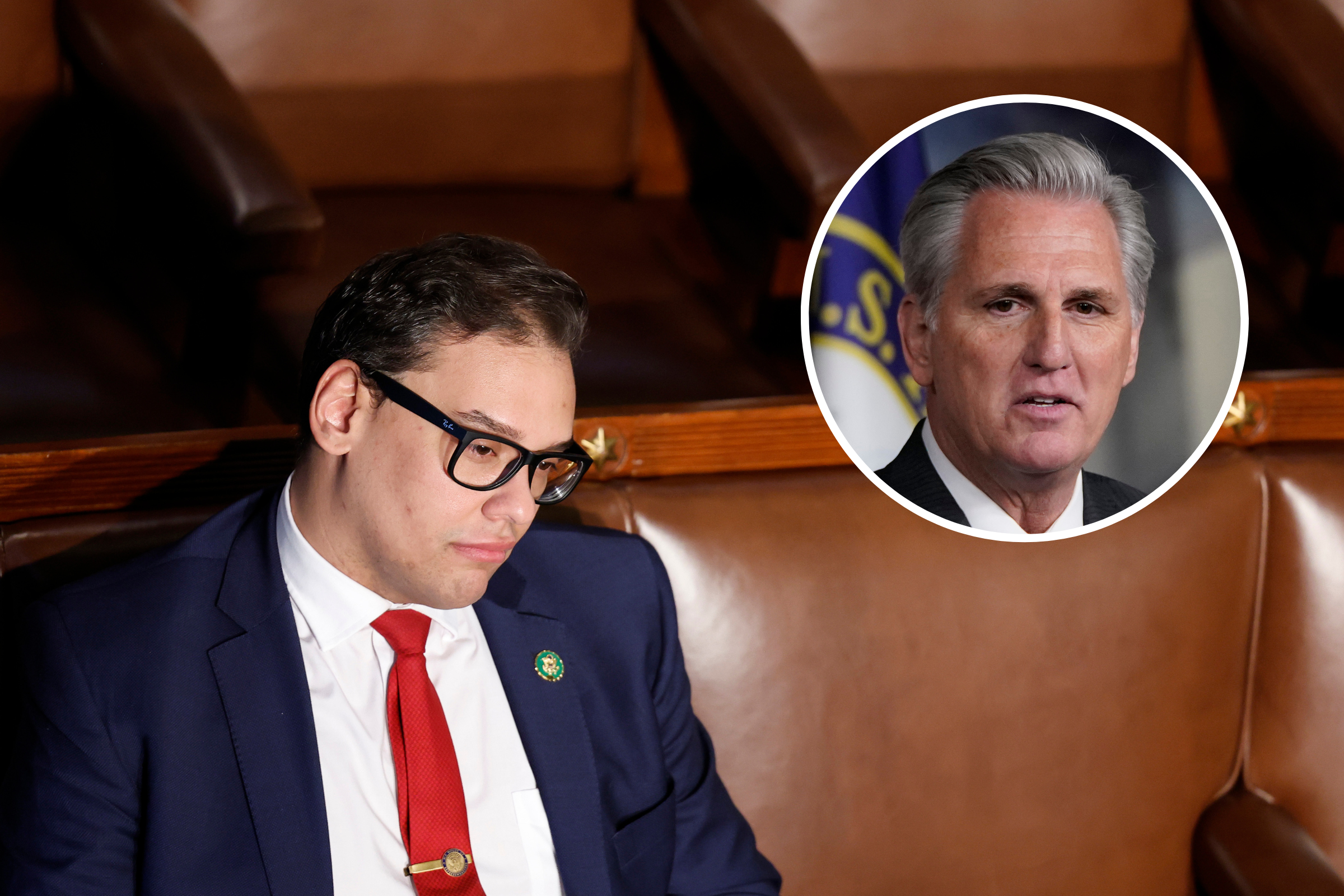 House Republican George Santos from New York has a message for critics urging him to resign from his role as a U.S. representative: No.
The recently elected Congress member has effectively resisted mounting calls for his resignation ever since news broke that he had lied about large swaths of his resume, including details about his personal, educational and professional background.
During a press conference on Wednesday, local officials with the Nassau County Republican Party demanded that Santos immediately step down. Chairman Joseph Cairo said during a press conference that the GOP lawmaker had "disgraced" the U.S. House.
In addition, House Speaker Kevin McCarthy, a California Republican, has said that Santos should not have a spot on any key House committees.
However, such remarks haven't appeared to ruffle Santos' feathers in the slightest. The congressman clapped back at critics via a tweet on Wednesday afternoon.
"I was elected to serve the people of #NY03 not the party & politicians, I remain committed to doing that and regret to hear that local officials refuse to work with my office to deliver results to keep our community safe and lower the cost of living," he tweeted. "I will NOT resign!"
Santos is a freshman Congress member who represents parts of Long Island and Queens. The New York Times exposed the just-elected lawmaker late last year over his repeated—and often quite colorful—fabrications. The newly minted representative, who has since admitted to "embellishing" his resume, is also facing criminal investigations and ethics complaints.
Other Republicans have also locked horns with the controversial congressman.
Former Illinois Representative Adam Kinzinger demanded via a tweet on Wednesday that Santos "resign now." To that, Santos wrote: "Go on @CNN and cry about it," along with a picture of an emotional-looking Kinzinger.
A little while later, though, Kinzinger returned the jab with a punchy reply.
"Cries are better than lies, FRAUD," he wrote.
Local Republican officials have reportedly already mulled a replacement for Santos, who was successful last November in flipping a seat previously controlled by Democrats.
Citizens for Responsibility & Ethics in Washington (CREW), a leading ethics watchdog group, blasted Santos in a statement posted to its website on Tuesday.
"Santos's serial misrepresentations of the truth about a vast array of subjects have demonstrated an astonishing level of untrustworthiness," said CREW President Noah Bookbinder. "It would be a threat to our national security to allow him to serve on any committee where he would gain access to national intelligence."
Newsweek reached out to Santos' office for additional comment.