Life Style
George Santos says Sinema told him "hang in there, buddy" — her office says "he is lying"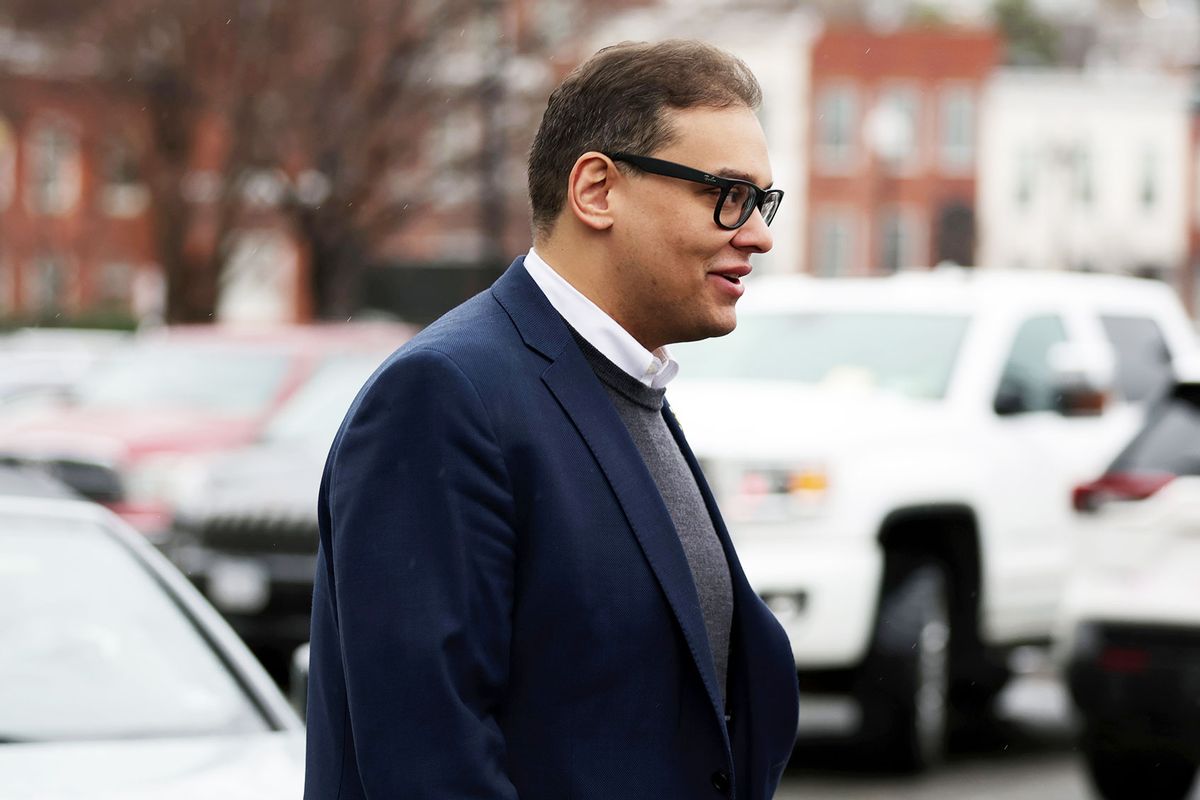 Rep. George Santos, R-N.Y., said in a television interview Thursday that Sen. Kyrsten Sinema, I-Ariz., offered him consolation and words of encouragement after his tense exchange with Sen. Mitt Romney, R-Utah, but Sinema's office says she never spoke to him.
The congressman told Newsmax that after Romney ripped into him ahead of Tuesday's State of the Union address, reportedly saying "you don't belong here," Sinema told Santos to "hang in there, buddy" as she walked by. 
"She said something to the effect of, 'Hang in there, buddy,' or something like that," Santos said. "I said, 'Thank you, thank you, Madam Senator.' She was very polite, very kindhearted as I've learned to see her." 
Santos also claimed that Romney "always had prejudice towards minorities."
"She's a good person, unlike Mr. Romney, who thinks he's above it all. And his whole mighty white horse trying to talk to us down on morality," Santos added.
However, a spokeswoman for Sinema said that the conversation never happened.
"I know this is *shocking* but he is lying," Sinema spokeswoman Hannah Hurley wrote in an email to The Washington Post on Friday. "Kyrsten did not speak to him."
Hurley also confirmed to NBC News that Santos' comment was "a lie," and that Sinema was not even aware of the exchange between Santos and Romney until the senator told her later. 
Santos previously admitted to fabricating many key aspects of his life and is currently facing multiple investigations into his past. 
However, during the Newsmax interview, the congressman claimed he never lied about his work experience.
"I want to set the record clear about my work experience. I never lied." Santos said. "To say that I deceived and there was a campaign of deceit and deception, is just not fair. That's just the political spin that the Nassau County GOP wants to create on this narrative."
---
Want a daily wrap-up of all the news and commentary Salon has to offer? Subscribe to our morning newsletter, Crash Course.
---
When confronted by Newsmax host Greg Kelly about whether he actually survived a brain tumor as Santos claimed in 2020, he responded, "I had my own personal medical issues in the past and I don't feel I need to go into details. But yes, I did have an acute tumor."
After his interactions with Santos on Tuesday, Romney said that the freshman lawmaker "shouldn't be in Congress" and that "they are going to go through the process and hopefully get him out."
"But he shouldn't be there," Romney added. "And, if he had any shame at all, he wouldn't be there."
Read more
about George Santos