Sports
Giannis out of Game 4 with hyperextended knee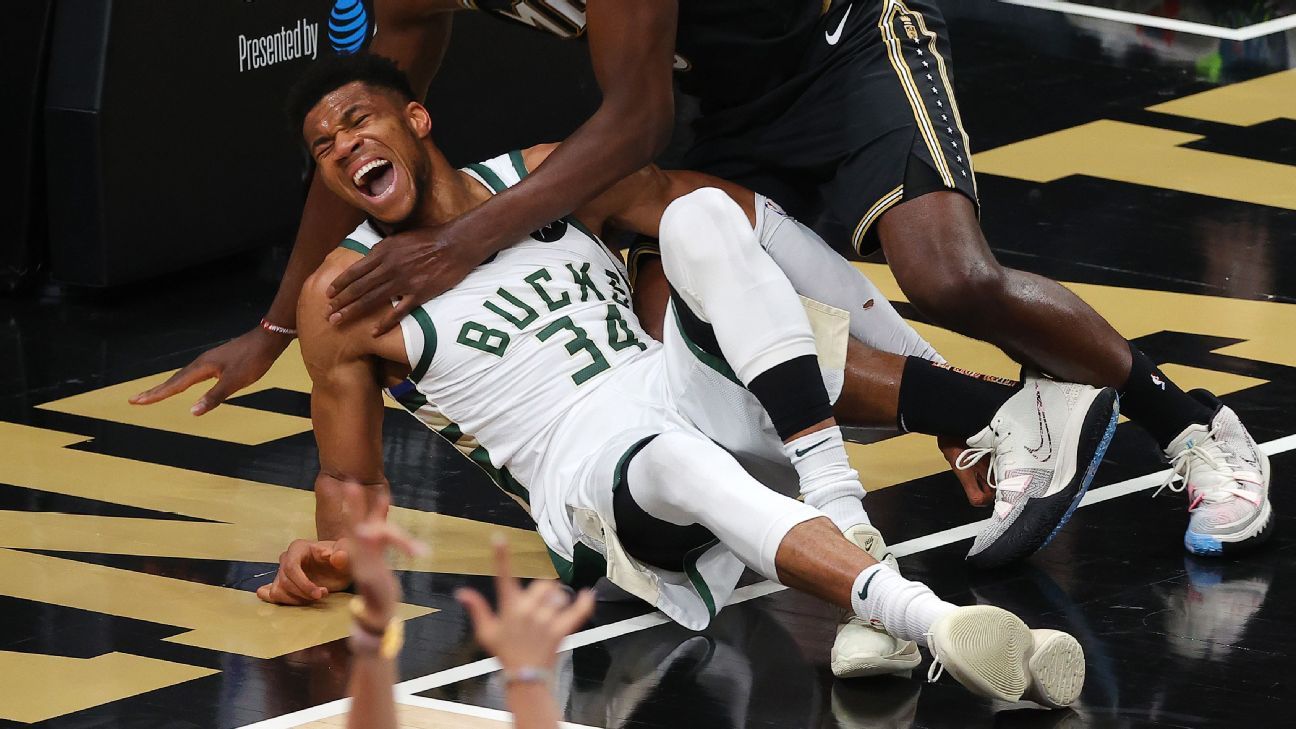 ATLANTA — Milwaukee Bucks star Giannis Antetokounmpo has been ruled out for the remainder of Tuesday night's Eastern Conference finals Game 4 with left knee hyperextension, the team announced.
With just over 7 minutes remaining in the third quarter and the Bucks trailing the Atlanta Hawks 62-52, Antetokounmpo jumped up to contest an alley-oop from John Collins to Clint Capela. The two-time MVP landed awkwardly on his left leg, with his knee buckling.
Antetokounmpo immediately fell to the floor and stayed down on the ground for several minutes — with Bucks and Hawks players and coaches surrounding him — before sitting up.
Antetokounmpo was helped to his feet by his brother and teammate, Thanasis. Giannis walked gingerly off the court with the help of Thanasis.
Television monitors showed Antetokounmpo walking back to the locker room without assistance, but he had a significant limp. He later returned to the Milwaukee bench.