Games
Gimmighoul, a new coin chest Pokémon, has been revealed | VGC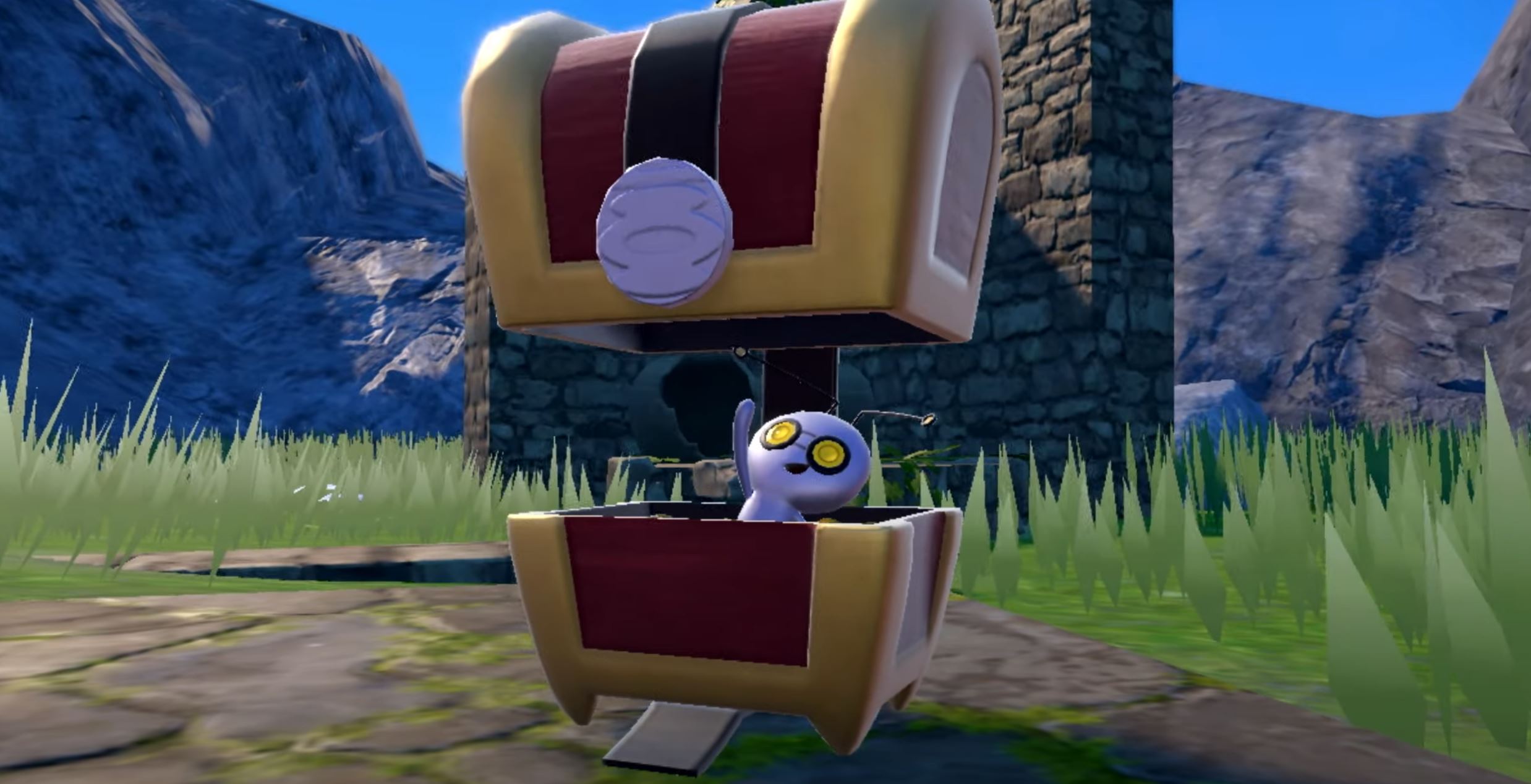 Gimmighoul, a new Pokémon that hides in coin chests, has been revealed.
The Pokémon, which was first discovered in Pokémon Go earlier in the week, will make its main series debut in Pokémon Scarlet and Violet.
Gimmighoul will have two forms, a roaming form, and a chest form. The roaming form is believed to be linked to Pokémon Go, however few details about this form have been revealed.
Gimmighoul appeared in Pokémon Go over the weekend, following players around on the map, however it wasn't catchable.
This is the latest new Pokémon revealed for the new pair of games, following Greavard, the ghost dog Pokémon.
"Greavard is so affectionate that paying it any attention will make it so happy that it will follow you wherever you go," reads a description of the Pokémon which accompanied the new trailer. "However, Greavard will slowly and inadvertently absorb the life force of those around it."
A recent Pokémon Scarlet and Violet trailer showed off the various quests that players can take on during the game.
The 14-minute trailer also officially revealed Farigiraf, an evolution of Girafarig, a Pokémon that debuted in Pokémon Gold and Silver.
Pokémon Scarlet & Violet will be released in November and let up to four players explore an open world together freely.
It's also been announced that Ed Sheeran's new Pokémon-inspired song will feature in Pokémon Scarlet and Violet.
Last month, Nintendo announced plans to launch a special edition Switch OLED console themed around Pokémon Scarlet & Violet.