News
GOP congressman won't rule out investigating Jan. 6 after phone seized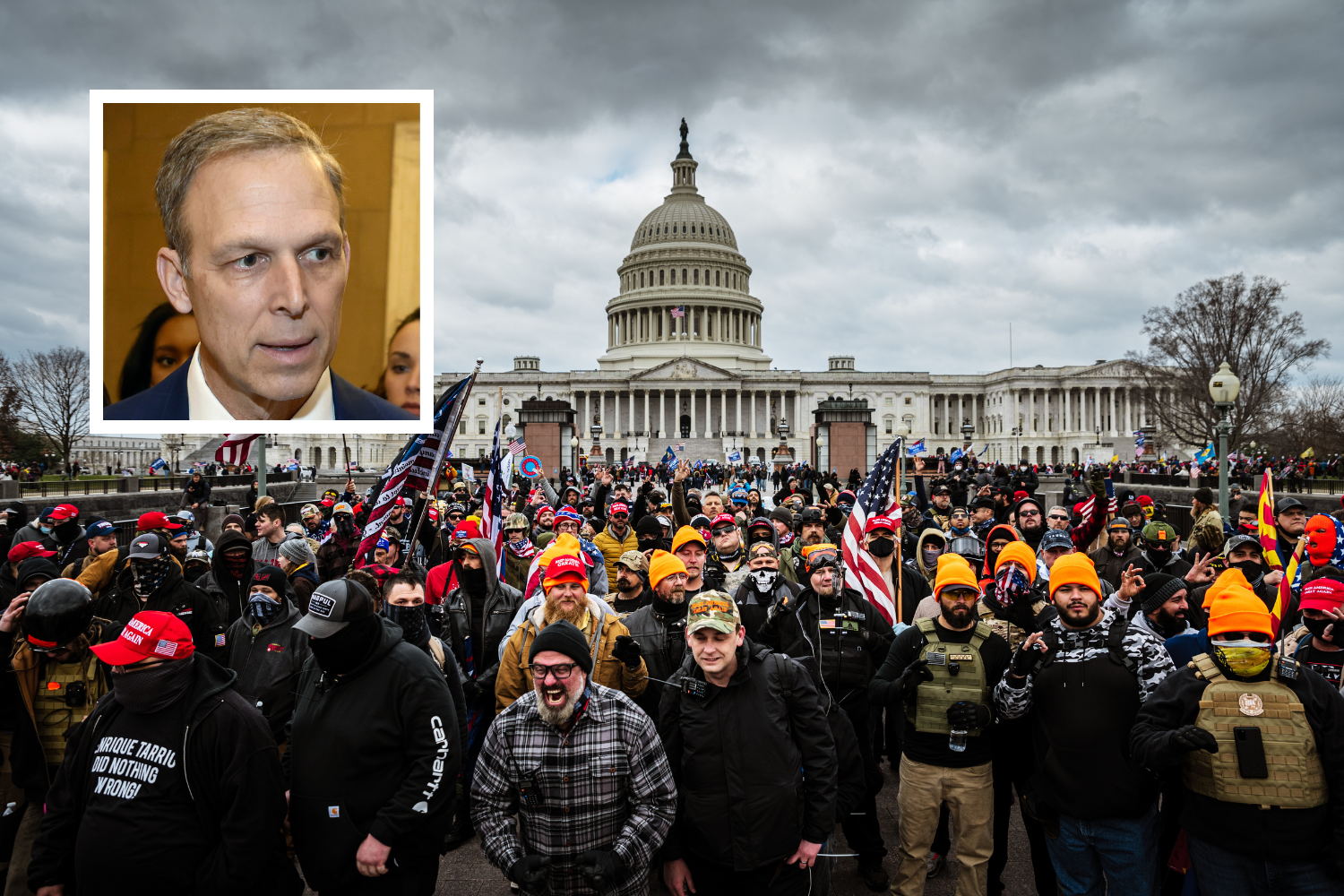 Representative Scott Perry, a Pennsylvania Republican, declined to pledge to recuse himself from serving on a potential House panel looking into federal investigations of the Capitol riot—even though he has been linked to the probes.
The GOP lawmaker appeared on ABC News' This Week on Sunday and was pressed about the issue by journalist George Stephanopoulos.
"Since you're part of the investigation by the Justice Department, will you pledge not to serve on that committee?" Stephanopoulos asked.
"Well, why should I be limited? Why should anybody be limited just because someone has made an accusation?" Perry responded. "Everybody in America is innocent until proven otherwise. And I would say this: The American people are really, really tired of the persecution and the instruments of federal power being used against them."
In a statement to Newsweek on Sunday, Perry's spokesperson Jay Ostrich confirmed that the congressman wouldn't and "shouldn't" recuse himself.
"He was not and is NOT a target of any investigation," Ostrich said. "He explained perfectly and succinctly why he wouldn't."
This past November, House GOP Leader Kevin McCarthy asked the House select committee that was in charge of investigating the Capitol riot to hold onto its records, Axios reported Sunday. The move signifies that the GOP may probe the committee's work now that Republicans have the House majority.
On January 6, 2021, supporters of then-President Donald Trump stormed the U.S. Capitol building in an attempt to overturn the results of the 2020 presidential election. Trump and his allies—Perry included—had promoted unsubstantiated claims that widespread voting fraud was to blame for Trump's loss to Joe Biden.
The January 6 House committee took a particular interest in Perry since the congressman had reportedly been in touch with the Trump White House multiple times leading up to the insurrection. Newsweek previously reported that Perry was accused of asking for a pardon from Trump following the riot, which he has denied.
Last August, Perry told Fox News in an exclusive statement that his cellphone had been seized by the FBI. The move came a day after the FBI raided Trump's Florida Mar-a-Lago estate looking for classified documents the former president took with him after he left the White House. However, Trump has maintained his innocence and said he declassified the documents before leaving office.
Perry revealed to Fox at the time that he received a warrant and was asked to hand over his cellphone. He said that three FBI agents visited him while he was traveling with his family, and that his lawyer was not contacted by federal officials.
"I'm outraged—though not surprised—that the FBI under the direction of Merrick Garland's DOJ, would seize the phone of a sitting Member of Congress," Perry said in his statement to Fox. "My phone contains info about my legislative and political activities, and personal/private discussions with my wife, family, constituents, and friends. None of this is the government's business."
Following his interview with ABC News on Sunday, Perry called out the supposed "weaponization of the federal government" on Twitter.
"The assertion that I should sit out the fight to investigate and hold accountable those who created the Weaponization of The Federal Government (WTFG) is ludicrous," he tweeted. "I will NEVER quit fighting – no matter what's thrown at me. #WTFG."