Life Style
Here's the "We Didn't Start the Fire" revamp with lyrics covering 1989-2023 no one asked for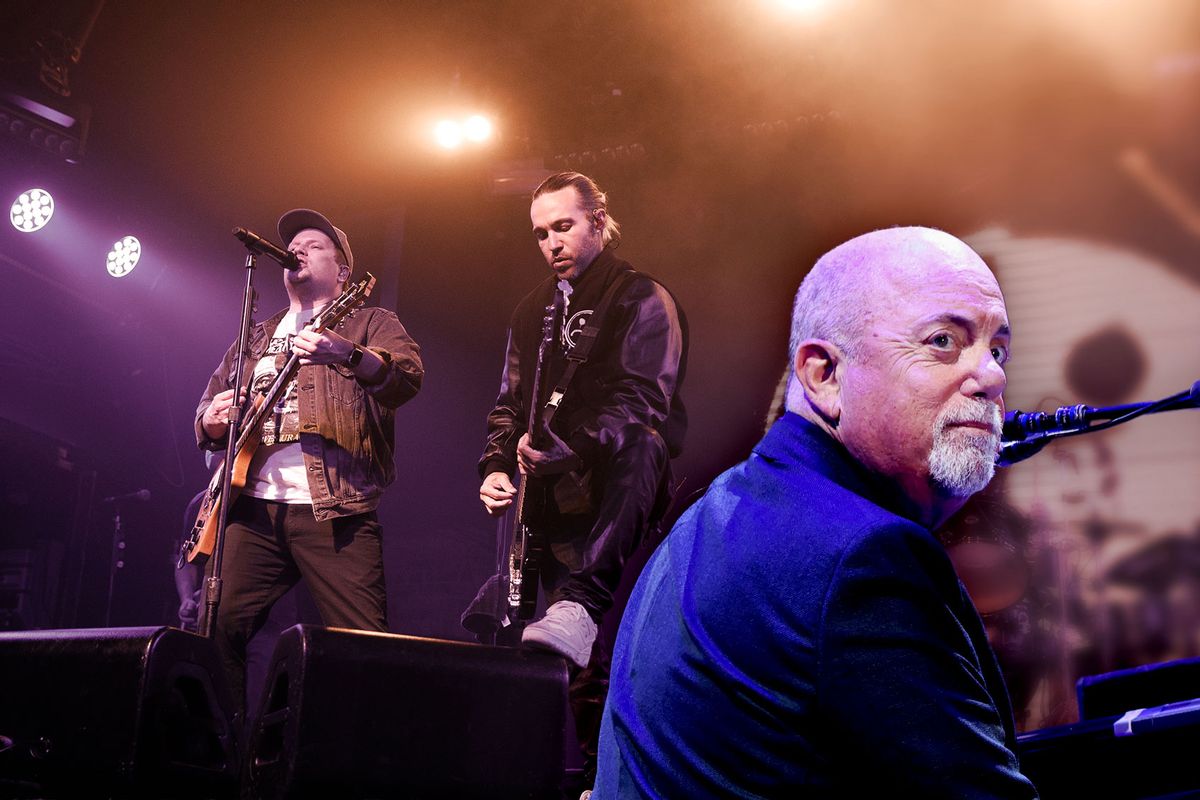 Billy Joel's hit 1989 single, "We Didn't Start the Fire," has been revived, thanks to an update from Fall Out Boy.  
On Wednesday, the American rock band released a cover of the cultural touchstone, which includes brief references to 118 major political, cultural, scientific and sporting events between 1949 — Joel's birth year — and 1989. Here's a sample of the lyics from Joel's original list song:
Harry Truman, Doris Day, Red China, Johnnie Ray,
South Pacific, Walter Winchell, Joe DiMaggio,
Joe McCarthy, Richard Nixon, Studebaker, television,
North Korea, South Korea, Marilyn Monroe.

Rosenbergs, H-bomb, Sugar Ray, Panmunjom,
Brando, "The King And I" and "The Catcher in the Rye"
Eisenhower, vaccine, England's got a new queen,
Marciano, Liberace, Santayana goodbye.
Fall Out Boy's revamped rendition picks up from where Joel left off with all-new lyrics covering newsworthy moments from 1989 to 2023. But the question is what the band considers noteworthy to mention.
The cover's lyrics range from including the L.A. riots and Fukushima nuclear disaster, in addition to pop culture events and notable figures from the past 34 years. There's references to deep fakes, the "Twilight" film franchise and Robert Downey Jr.'s "Iron Man." Sadly there are mentions of the Sandy Hook and Columbine school shootings alongside mentions of Michael Jackson's demise, Kim Jong-un, Meghan Markle and George Floyd. Fyre Festival, the assassination of Shinzo Abe, Brexit and Tom DeLonge's (co-lead vocalist and guitarist of the rock band Blink-182) passion for discovering aliens also received their own individual lyrics in the song.
Check out a few sample lyrics:
Trump gets impeached twice,
Polar bears got no ice,
Fyre fest, Black Parade
Michael Phelps, Y2K,
Boris Johnson, Brexit,
Kanye West and Taylor Swift,
"Stranger Things," "Tiger King"
Ever Given, Suez.
---
Want a daily wrap-up of all the news and commentary Salon has to offer? Subscribe to our morning newsletter, Crash Course.
---
The Fall Out Boy cover underscores the legacy that Joel's single has left behind. In late 1989, "We Didn't Start the Fire" became Joel's third single to reach the No. 1 spot on the Billboard Hot 100 and was nominated for the Grammy Award for Record of the Year. The song has also been utilized as an education tool for history teachers and their students. And it continues to be repurposed in television shows, advertisements and numerous parodies.
Listen to Fall Out Boy's cover below, via YouTube:
This isn't the first time Joel's "We Didn't Start the Fire" received a lyrical update. "The Simpsons" parodied the song, titled "They'll Never Stop the Simpsons," at the end of its 2002 "Gump Roast" episode. Coco-Cola then sampled the song in 2006 to make an anthem for the 2006 FIFA World Cup in Latin America. And in 2019, Jimmy Fallon performed a Marvel-rendition of the tune for "The Tonight Show," with backup vocals from the cast of "Avengers: Endgame," including Robert Downey Jr., Chris Hemsworth, Chris Evans, Jeremy Renner, Don Cheadle, Mark Ruffalo, Paul Rudd, Danai Gurira, Karen Gillan and Brie Larson.
Read more
about Billy Joel: