News
Herschel Walker dismisses Texas home, says he's lived in Georgia whole life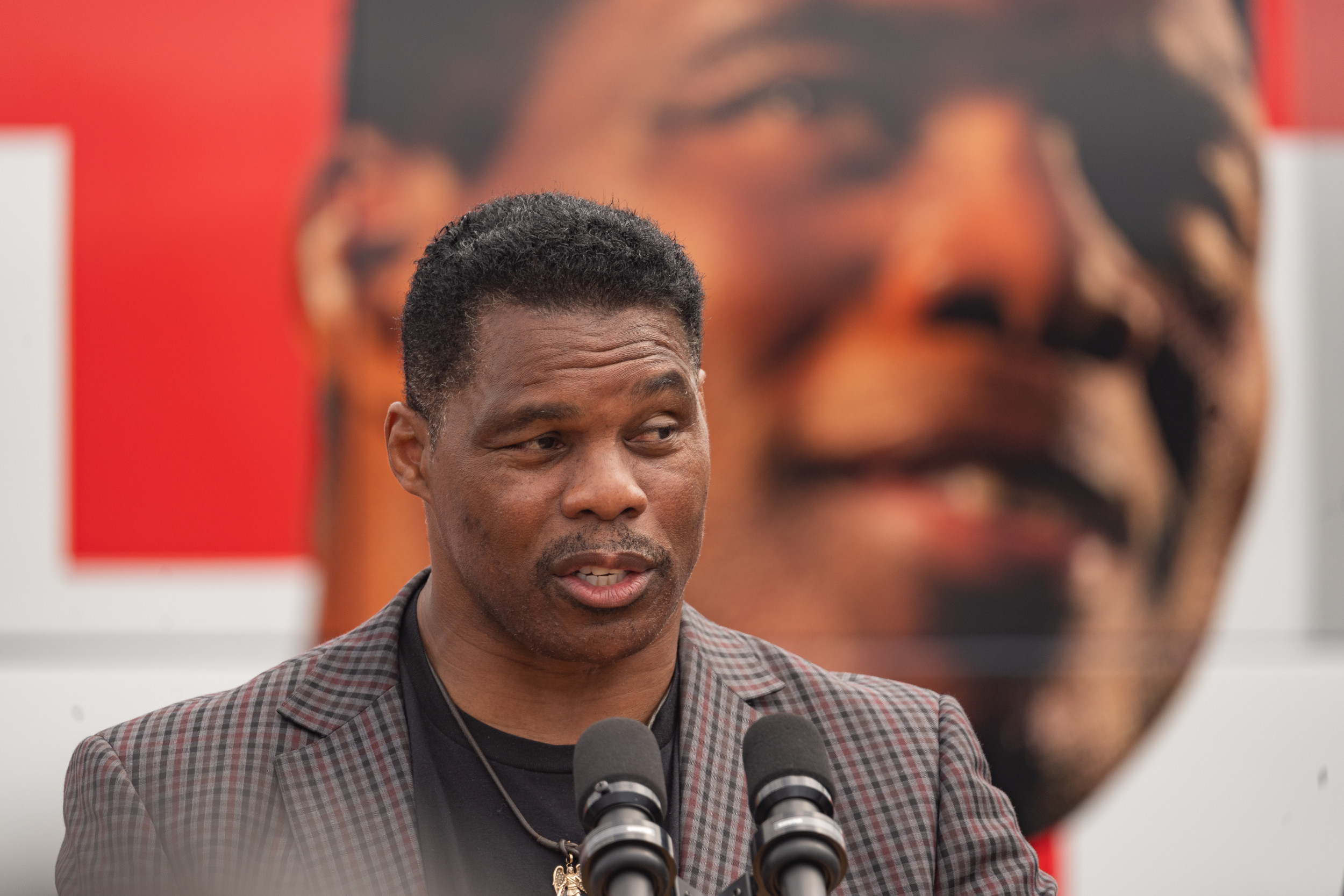 Georgia Senate candidate Herschel Walker on Saturday seemed to dismiss recent reports about him claiming Texas as his main residence, saying that he has lived in Georgia his entire life.
Walker's long-embattled Senate campaign took another hit last week, when outlets like CNN reported that he had claimed a tax break on his home in the Dallas area, which is intended only for property considered to be one's primary residence. According to tax records, he made that claim this year and in 2021, despite running for Senate in Georgia since August of last year.
The news came as another frustration for Walker's campaign, which has contended with consistent scrutiny of his fitness for office and numerous scandals, including his past treatment of women and alleged instances of paying for abortions to women he was romantically linked to. Walker, a Republican, is headed into a runoff election against incumbent Democratic Senator Raphael Warnock on Tuesday after neither candidate managed to garner 50 percent of the vote during this year's midterm election.
At a campaign event on Saturday, Walker, who was endorsed by former President Donald Trump, appeared to dismiss the Texas issue and claimed, contrary to the tax break evidence, that he has lived in Georgia his entire life. A clip of the event was shared to Twitter by the account PatriotTakes.
"I represent the great people of Georgia," Walker said. "I've lived here my whole life…Do y'all think I'm gonna let you down?"
As reported by CNN, Walker's Texas tax break is unlikely to present any legal issues for his campaign's legitimacy. Georgia law has 15 rules for determining residency when running for political office that are flexible. In addition, the U.S. Constitution requires only that a candidate resides in the state where they are running when and if they are elected. Instead, the issue could cause yet another image problem for the campaign.
"At the end of the day, this is more of a political problem than a legal one in all likelihood," Anthony Michael Kreis, a Georgia State University law professor, told CNN. "Where Walker can be painted as a carpetbagger. It does call into question whether Walker's change of residency was made in good faith."
Walker was born in Augusta, Georgia, in 1962 and went on to play football for the University of Georgia from 1980-1982, racking up an impressive collegiate career and winning the Heisman Trophy in his junior year. Despite his claim about living in Georgia his entire life, he went on to be drafted by the NFL in 1985, playing for various teams outside of the state until 1997. He ultimately came to reside in Texas, until registering to vote in Georgia last August ahead of his Senate campaign.
Walker's chances in the upcoming runoff election have looked increasingly dire in recent weeks, with highly rated polls on FiveThirtyEight giving Warnock a 2-3 percentage point edge over the Republican challenger. Warnock also bested Walker in total votes in the midterms receiving 49.9 percent of the vote compared to Walker's 48.5 percent. The runoff election will now determine whether Democrats retain their 50-50 Senate majority, shoulder Walker win, or grow it to 51-49, should Warnock be reelected.
Newsweek reached out to the Walker campaign for comment.