Life Style
"He's gonna get indicted": Experts expect "criminal charges" after Georgia grand jury release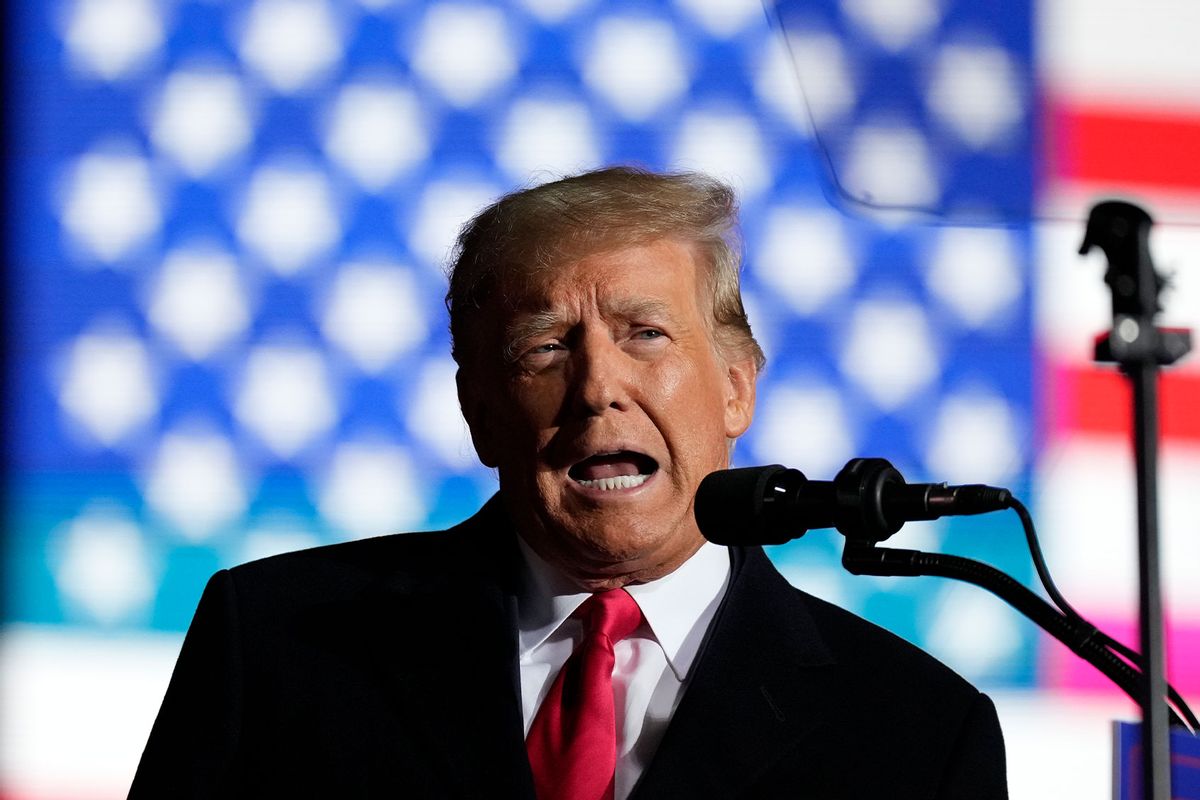 A Georgia judge on Thursday released a five-page excerpt of a report from an Atlanta-area special grand jury investigating former President Donald Trump's efforts to overturn his 2020 election loss in the state, revealing that some witnesses may have lied under oath during their testimony.
The witnesses were not revealed in the unsealed excerpt, but the grand jury recommended that charges be filed against them. The potential charges are still unknown at this time. 
"A majority of the grand jury believes that perjury may have been committed by one or more witnesses testifying before it," the report obtained by The Washington Post reads. "The grand jury recommends that the district attorney seek appropriate indictments for such crimes where the evidence is compelling."
The panel also noted that they unanimously agreed that the 2020 presidential vote in Florida was not a consequence of "widespread fraud," despite the baseless claims from Trump and his allies.
"The grand jury heard extensive testimony on the subject of alleged election fraud from poll workers, investigators, technical experts, and State of Georgia employees and officials, as well as from persons still claiming that such fraud took place," the report reads. "We find by a unanimous vote that no widespread fraud took place in the Georgia 2020 presidential election that could result in overturning that election."
Fulton County Superior Court Judge Robert McBurney on Monday ordered that the report's introduction and conclusion be released, as well as the portion where potential perjury was discussed.
The unsealed pages indicate that the final report may be just nine pages long. It also included an addendum of redacted signatures by the foreperson and deputy foreperson of the jury, who wrote that the panel voted to make their findings public, but were not recommending "a manner or time for such publication." 
All other findings remained private, including a "roster of who should (or should not) be indicted, and for what, in relation to the conduct (and aftermath) of the 2020 general election in Georgia."
McBurney said that he will not be releasing the full report at this time as it would violate due process of "potential future defendants" because the evidence presented to the grand jury was a "one-sided exploration" of what happened. 
He also stated that there were no lawyers "advocating for the targets of the investigation" and that those who did testify were not allowed to "present evidence" or "rebut" other testimony.
"The consequence of these due process deficiencies is not that the special purpose grand jury's final report is forever suppressed or that its recommendations for or against indictment are in any way flawed or suspect," McBurney wrote. "Rather, the consequence is that those recommendations are for the district attorney's eyes only — for now. Fundamental fairness requires this."
---
Want a daily wrap-up of all the news and commentary Salon has to offer? Subscribe to our morning newsletter, Crash Course.
---
CNN legal analyst Norm Eisen tweeted that the Georgia "special grand jury has spoken—that means Trump committed crimes." 
"He's gonna get indicted," Eisen predicted.
Former federal prosecutor Renato Mariotti added that he expects charges to be doled out soon. 
"The excerpts of the Fulton County special grand jury report reveal very little. The grand jury found that witnesses lied to them, but their names are not revealed," he wrote. "They also concluded there was no voter fraud, which could help establish charges. I expect charges to follow."
Former U.S. Attorney Harry Litman noted that the "only other substantive conclusion: special GJ finds 'unanimously' that no widespread fraud took place during the election."
"That obviously sets up the charges. in that sense, a nearly forgone conclusion," he wrote.
"It's fairly clear from the completely elliptical sections that they have recommended charges against some persons," he added. "That's just about it, apart from the statement that some witnesses committed perjury."
National security attorney Bradley Moss seconded Litman's conclusion on the redactions, writing, "The redacted part of the report appears to include recommendations on indictments."
Former federal prosecutor Joyce White Vance also summarized the panel's findings on Twitter: "More proof it was a big lie all along," she said.
Read more
about the Georgia probe