Life Style
"He's the guy following the money": Ex-prosecutor says Weisselberg could be gold mine for DA — or AG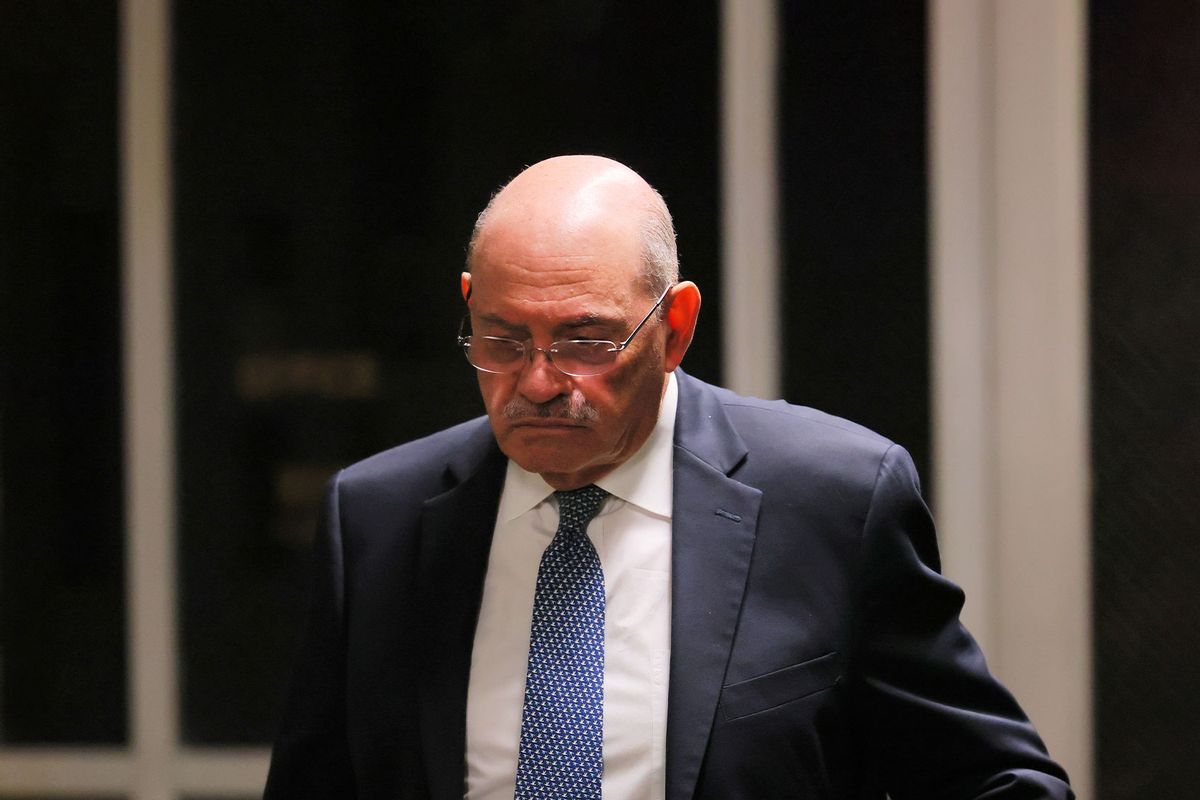 Allen Weisselberg, the former Trump Organization chief financial officer, is no longer being represented by two lawyers who were paid by the former president's company.
Weisselberg, who was sentenced to five months in the Rikers Island jail after pleading guilty to 15 felony counts relating to a tax evasion scheme carried out by the Trump Organization, cut ties with his attorneys amid a grand jury investigation into the 2016 hush-money payment to porn star Stormy Daniels. The change sparked speculation that Weisselberg may have "flipped" on Trump.
"There's an entire spectrum of reasons as to why somebody could be making a counsel change, but one of them could certainly be, he's decided to cooperate," said William "Widge" Devaney, former assistant U.S. attorney in the District of New Jersey. 
The Trump Organization paid New York City lawyer Nicholas Gravante to represent Weisselberg, who pleaded guilty last August. Gravante is one of the city's top criminal defense lawyers and helped Weisselberg secure a plea deal that helped him avoid a long sentence in state prison. 
But Weisselberg may be concerned his previous lawyers were too closely tied with the Trump organization, Devaney added. He may be getting a new lawyer to work a "cooperation angle for him".
"If internal team members are turning on Trump, it's a signal the case against the former president is narrowing," Brandon Rottinghaus, a political science professor at the University of Houston, told Salon. "The deeper into the layers of the onion prosecutors get, the more powerful evidence they can use for the case against Trump."
The Trump Organization executive testified at the tax fraud trial of the Trump Corporation and Trump Payroll Corporation as part of his deal. Weisselberg said he had no incriminating evidence to offer about Trump.
But if he decides to now fully cooperate with the Manhattan District Attorney's office, this could potentially be "troublesome" for Trump since the former CFO has been by his side "for decades", Devaney said.
"If there's anybody who knows where the bodies are buried, it's Weisselberg," he added. "If the government were to flip Weisselberg that could open up a whole trove of potentially troublesome and incriminating information for Trump and the organization."
So far, prosecutors have secured the cooperation of Michael Cohen, Trump's former personal lawyer, who turned on him and pled guilty to criminal tax evasion and campaign finance violations.
Cohen paid $130,000 to adult film star Stormy Daniels in an effort to keep her from speaking publicly about her alleged affair. He was later reimbursed by Trump.
---
Want a daily wrap-up of all the news and commentary Salon has to offer? Subscribe to our morning newsletter, Crash Course.
---
While Weisselberg's cooperation with the D.A.'s office could offer some insight into Trump being potentially aware of the hush-money payment, he could more valuable in another ongoing investigation. New York Attorney General Letitia James found that the Trump Organization fraudulently manipulated the valuations of properties owned by the company to obtain better terms on loans and insurance and to lower their tax burdens.
"Weisselberg could be instrumental in helping to put together that particular prosecution," Devaney said. "He's the guy following the money in the Trump Organization. While there's some valuable information he may or may not be able to supply on Stormy Daniels because that really comes down to a couple of checks. When you're looking at how the entire organization is evaluating its properties, how they're moving money through the organization, there's a potential treasure trove of information out there for prosecutors."
Defense lawyer Seth L. Rosenberg, who previously served as chief of the Rackets Bureau at the Manhattan DA's office, is now representing Weisselberg, according to The Daily Beast.
While it's unclear whether the Trump Organization is still paying the fees for Weisselberg's new lawyer, it "wouldn't be the most unusual thing in the world" if the organization's former CFO decided to cooperate against the organization, Devaney said. But there is "less of a chance" of that happening.
Read more
about the Bragg probe