News
Hong Kong's Stand News removes op-eds after pro-democracy Apple Daily folds under pressure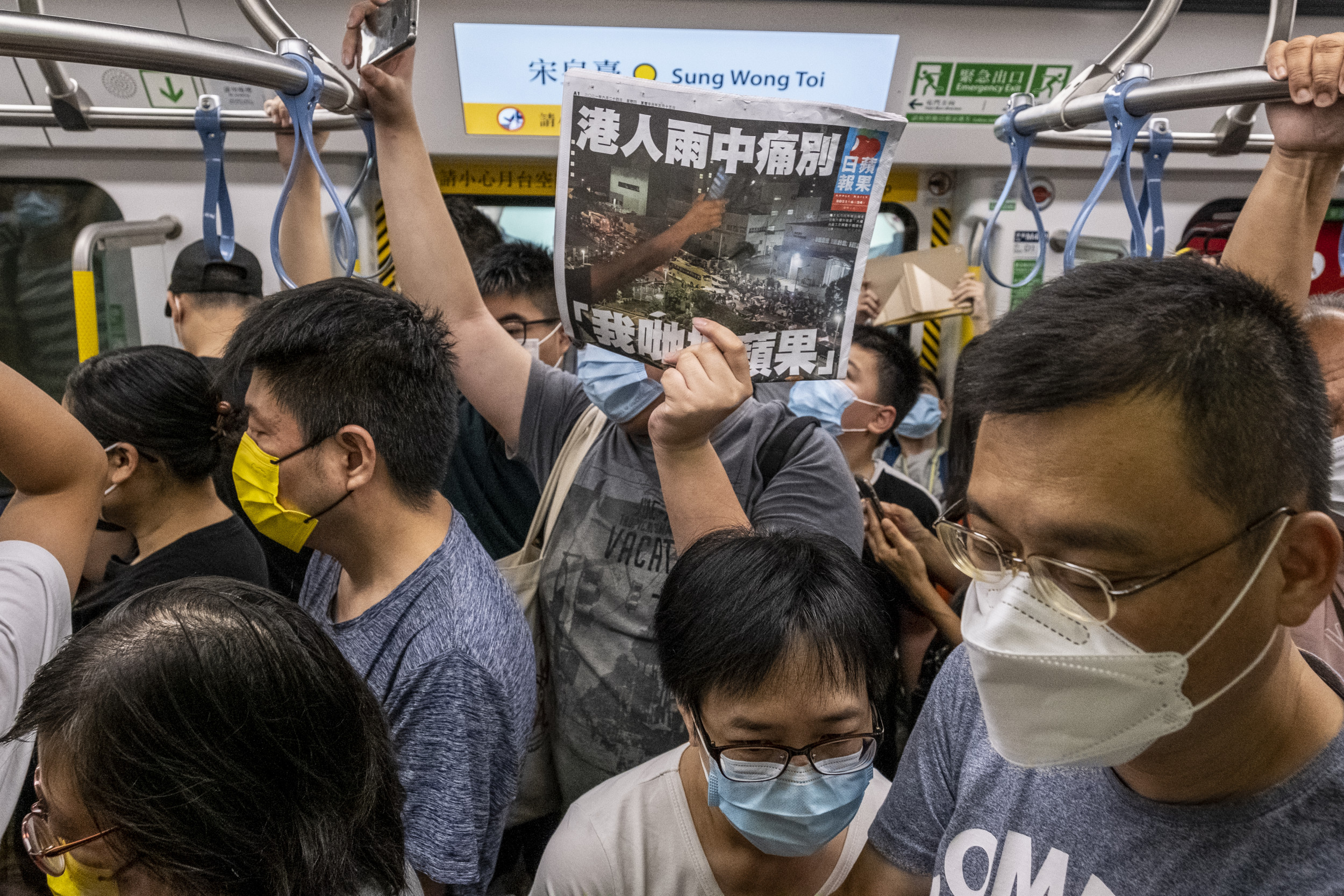 Hong Kong's pro-democracy news website Stand News reportedly said it will suspend subscriptions, as well as temporarily removing older op-ed pieces and comment pieces in favor of only publishing news pieces from now on as "speech crimes" arrived in Hong Kong, according to a statement released on Sunday.
The decision comes just days after Hong Kong's pro-democracy newspaper, Apple Daily, was forced to fold due to $2.3 million of its assets being frozen as part of China's crackdown on pro-democracy sentiments in Hong Kong that have been considered a threat to national security.
Though there has been no confirmation that Stand News would be shut down by police, the website's deputy assignment editor Ronson Chan said Hong Kong citizens were concerned, as the recent closure of Apple Daily is seen as a significant blow to freedom of the press.
"Half of the people in Hong Kong say Stand News will be the next target," Chan told Voice Of America News.
"I haven't heard a very clear message we might be searched or our staff will be arrested. From my understanding of the law and the police operation, I don't think we have a problem with our news reporting."
Stand News said the suspension of subscription and donation services was to prevent supporters' money from being wasted in the event of the website being shut down. The news outlet did note it had enough funds to cover nine to 12 months of operation.
Stand News said it was making the five announcements in the statement "in order to protect supporters, authors and editors and reduce the risks of all parties."
Apple Daily columnist Jack Hazlewood tweeted about Stand News' decision to remove op-eds and comment pieces from its website with a link to the statement by Stand News.
"This will likely get little international media attention but it is a very, very dark moment for press freedom in HK," Hazlewood wrote.
Stand News also stated it terminated the contract of employees who had been with the outlet for more than half a year in May, giving them compensation higher than the legal requirement and an option to be rehired. It noted in the statement that a majority of employees decided to stay on and work as usual.
The statement said the decision to terminate employment was meant to protect employees, as five editors and executives including the CEO of Apple Daily were arrested this week when hundreds of police officers raided the newsroom, CNN reported. The editor and CEO of the paper were denied bail.
Six directors of Stand News accepted the recommendation to resign, while the two founding directors, Tony Tsoi and chief editor Chung Pui-kuen, decided to stay on.