News
How a fight over crime stats might bleed into the Fetterman, Oz race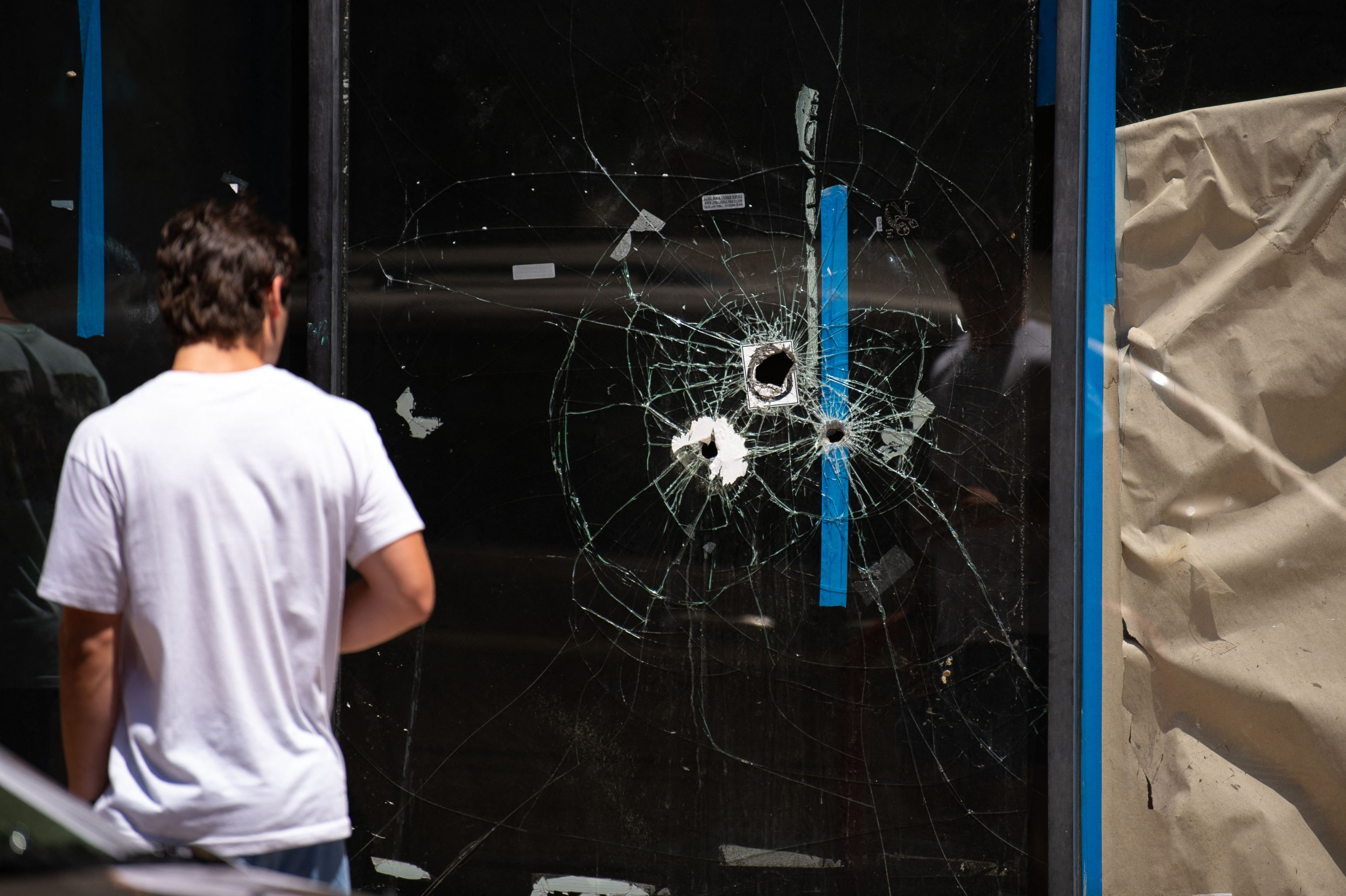 Thomas Hogan had never been published in an academic journal.
He'd represented Fortune 500 companies in complex civil litigation and criminal investigations all around the country. He'd been a state and county prosecutor, and, according to his profile page with the Manhattan Institute—the influential conservative think tank where he is an adjunct fellow—worked with federal, state and local officials throughout his career to draft legislation to solve critical policy issues.
Given that experience, it made sense to make his first paper as a Ph.D. candidate, published in the well-known journal Criminology and Public Policy (CPP) over the summer, about something he already knew: crime in his own backyard, and whether the practice of not prosecuting certain low-level crimes in Philadelphia—home of controversial progressive Philadelphia District Attorney Larry Krasner, and a key battleground in a contentious race between U.S. Senate candidates John Fetterman and Mehmet Oz—had led to a tangible effect on the city's homicide rate.
Fetterman and Oz are competing in a race defined by issues like abortion, the economy, and crime—a leading issue in the urban centers of southeastern Pennsylvania.
What Hogan ultimately found in the data, he said, surprised him.
Even before Krasner's election in 2018, Hogan found that the number of prosecutions were being reduced in Philadelphia not just in low-level misdemeanors like retail theft and drug possession but in violence-related felonies like robbery, burglary, drug trafficking and illegal firearm possession.
Dating to 2015, Hogan found the policies had contributed to an additional 74 homicides in the city per year, a potentially damning assessment of the progressive criminal justice policy positions that have not only become central to statewide elections in Pennsylvania, but around the country, as Republicans have sought to depict their liberal opponents as "soft on crime."
In Pennsylvania, Fetterman has faced scrutiny for his decarceration policy and his controversial votes on the state parole board. Meanwhile, criticisms of progressively minded, urban district attorneys have become cornerstones of statewide campaigns not only in Pennsylvania but in states like Texas and New York, where big-city D.A.s have become targets of national Republican campaign rhetoric.
"I was very reluctant to publish this study, particularly as it is my first publication in this field," Hogan told Newsweek. "There is a cohort of criminology and legal academics who are strongly and ideologically in favor of de-prosecution at just about any level, and I knew that the study would be unpopular with those folks, many of whom are well-respected."
He was right. Shortly after the study's release, the criminology community quickly rose to challenge his claims. On social media, one group of statisticians published a rebuttal refuting Hogan's research, arguing the data he used was never made public and that their own analysis yielded a result that appeared to counter his claims.
After the rebuttal was rejected by the journal, other researchers involved expressed concerns that Hogan's paper ignored crime rising around the country—including red states—and charged that the journal's reviewers neglected to raise issues with the paper's methodology that others might have caught.
Citing emails they'd received from staff, some alleged that the journal's editors seemingly appeared to be concerned less with the quality of the work than they were in publishing research that could generate "buzz" within the research community.
"Violent crime in the U.S. has been really low for a really long time, and this is the first time that it's been picking up," Jennifer Doleac, a professor of economics at Texas A&M University who specializes in the economics of crime and discrimination, told Newsweek.
"While we're still not anywhere near the peaks we saw in the '90s—at least in most of the country—it's still frightening to people. It's threatening the broader conversations we're having about reform and to what extent these policy shifts are smart."
The three authors of the rebuttal—Jacob Kaplan, J.J. Naddeo and Tom Scott—did not respond to a request for comment. However, Hogan, who gave a presentation on his findings sponsored by the journal last month alongside another researcher's paper touting the benefits of progressive sentencing policies, said the critique was rejected because they and their reviewers believed that his findings were accurate and those of his critics flawed.
"We have a professional, rigorous, and blinded/confidential peer-review process for all submissions, including critiques of papers," Cynthia Lum, one of the journal's editors, told Newsweek. "We do not make decisions about submissions based simply on one review but the totality of all reviews received.
"We went through this process for all papers and critiques in question. Here at CPP, and as academics more generally, we do not consider [or know about] the politics of authors, reviewers, or those who send in papers or critiques. All papers go through the same peer review process."
Though the public doesn't necessarily read academic papers, research often works its way into tangible policy proposals that inform political rhetoric. In Pennsylvania, conservative blogger and former police Officer Benjamin Mannes has regularly cited Hogan's work in his criticisms not only of Krasner but of candidates like Fetterman and Josh Shapiro, the former of whom finds himself in the midst of one the nation's most contentious elections this cycle where crime has become a key facet of his opponent's attacks. Shapiro, Pennsylvania's attorney general, is the state's Democratic gubernatorial candidate.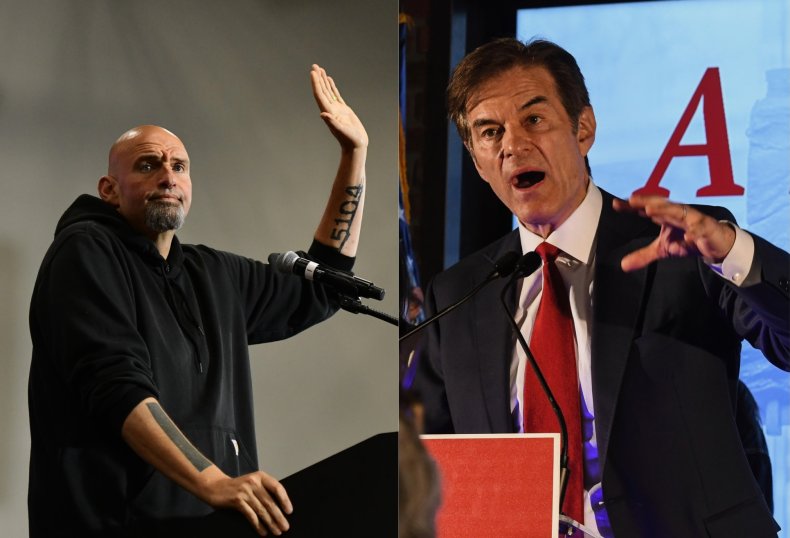 "Pennsylvanians need a leader who will crack down on cartels, fund drug rehab centers, and ensure our police officers have the resources they need—that is Dr. Mehmet Oz," Brittany Yanick, an Oz campaign spokesperson, said in a statement. "It's quite the contrast from radical John Fetterman, who has voted for releasing dangerous murderers back on our streets, advocated for decriminalizing deadly drugs like heroin and fentanyl, and called for stripping our police of life-saving resources."
Mannes told Newsweek that Hogan's work as a former law enforcement officer comes from a practical lens he said is absent from academia and in politicized conversations about criminal justice policy. It's about a cold distillation of fact. The trends Hogan found, he argued, are not necessarily about party affiliation but of the adoption of policies he believes are unproven.
"For a long time, law enforcement was always seen as something where you appointed someone to do the job over someone who shared your political beliefs," he said. "Now that's bleeding, because of outside influence and PAC money and all that good stuff. We're seeing a ton of politicization of policing, which is absolutely at blame to this, but I wouldn't strictly blame it on a 'D versus R.' It's a lot deeper than that."
For better or worse, crime has become a defining partisan issue in the Pennsylvania races, said Dan Mallinson, an assistant professor of public policy and administration at Penn State University-Harrisburg, with Fetterman's record of supporting progressive criminal justice policies becoming the focus of attacks.
Republicans in the state have also made Krasner's record in Philadelphia a key facet of their campaigns, he added, a factor that could play into heightened enthusiasm in state legislative races.
"There's definitely this larger narrative going on in Pennsylvania that's impacted both of the races," he said."
Whether it ultimately impacts the race outside of the urban center of Philadelphia and surrounding counties is questionable, Mallinson argued, because of national concerns around issues like the economy and abortion, the latter of which he said is likely to draw heightened turnout from the city's deeply Democratic base.
There's also a question of whether Oz's attacks are landing. According to a Monmouth University poll released this week, 45 percent of voters said they trust Fetterman most on crime, compared to just 38 percent for Oz. (Fetterman's campaign could not be reached for comment.)
The real implications of a paper like Hogan's—and the debate surrounding it—Doleac argued, could be felt in the long term. While it's unlikely that the study would have any impact in a political campaign, she said the charged political conditions in which it was released and her own doubts about its quality raised concerns about the integrity of academic discourse and, particularly, its implications on the policies that will come to define people's daily lives.
"We're kind of in this perfect storm where we have this particularly hot issue, this journal article comes out, and it's a relevant issue in a particular campaign, and there's debate about whether this article is actually as good as it seems," she said. "It's not quite the way people like me hope that academic evidence will enter the conversation."
Hogan, meanwhile, has stood by his work. Last Friday, Hogan published a response to the unpublished critique, arguing that the authors used flawed data to reach claims that, once corrected, appeared to actually strengthen his hypothesis.
"Like children vexed by a puzzle," he wrote of their efforts, they seemed to "hammer square pegs into round holes or hurl the puzzle against the wall."