Life Style
How Bed, Bath and Beyond (and its coupons) helped soft-launch a generation of starter kitchens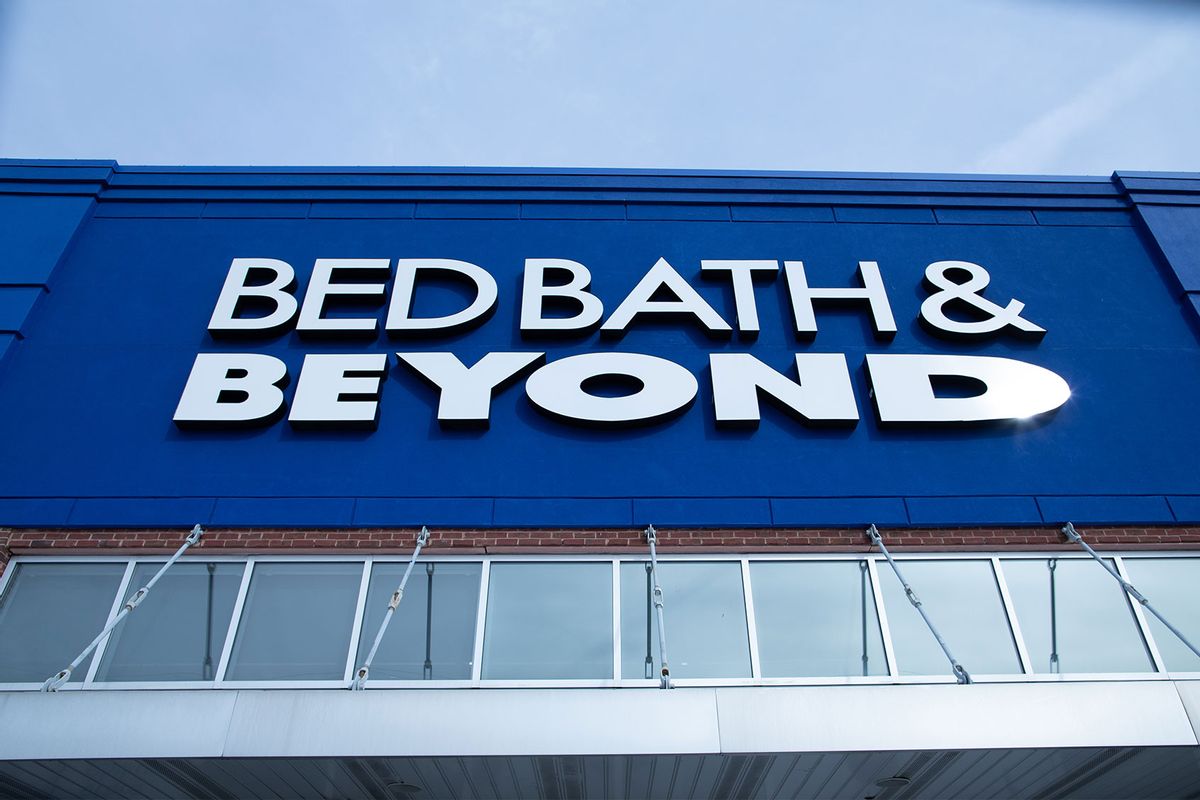 There's a particularly memorable scene from the 2015 "Broad City" episode "P***y Weed" in which Abbi (played by Abbi Jacobson) stands shaking, incandescent with rage, after it's revealed that her roommate's boyfriend, Bevers (John Gemberling), has thrown out her Bed, Bath and Beyond coupons because they had "expired." 
"Bed Bath & Beyond coupons never expire!" Abbi shouts, gesturing to the top of the refrigerator where her coupon collection had previously been stored. "You just threw away bowls, maybe coffee filters, a — a new ottoman!"
She lets out a frustrated huff, before turning on her heel: "I will not buy a SodaStream full price, Bevers!" 
Now, eight years later, I think Abbi would be dismayed to hear this week's news that Bed, Bath and Beyond — the big box store that specialized in practical, affordable housewares — has started to close its stores after filing for Chapter 11 bankruptcy. 
"Thank you to all of our loyal customers," reads a message on the company's website. "We have made the difficult decision to begin winding down our operations."
The company encouraged customers to shop for products "at deep discounts" during the closing sales, all of which are final. Merchandise credits will be accepted through May 15, and gift cards will be accepted through May 8. However — apologies to Abbi — but it seems that Bed, Bath and Beyond coupons have finally reached their expiration date. 
"We anticipate that we will stop accepting coupons on April 26, 2023," the retailer said in a statement. It's a sad, sad day, especially considering the amount of starter kitchens Bed, Bath and Beyond helped soft-launch, including mine. 
You see, when that episode of "Broad City" first debuted, I had just gotten my undergraduate degree and was planning on moving into a graduate school apartment that was about a two-hour drive door-to-door from my parents' house. Thanks to a generous stipend, it was going to be my first time living alone. No roommates, no siblings. Just me and a ramshackle furniture inventory: a rackety full bed lifted from the my parents' guest room; a sleek, contemporary bedside table I'd pulled off a curb on trash day; a green couch that sagged just a bit near the left armrest; and a tiny two-seater kitchen table set I'd splurged on at Target. 
The apartment itself was located in what had once been seminary housing and, as such, was pretty drab. The carpet was a stubby gray just a few shades darker than the walls and there were only a few overhead lights, which let out a droning buzz when you turned them on. The building was stretched over a steep hill, which meant that my unit was a kind of annex suspended partway up the elevation; as a result, the bottom edge of my kitchen windows were eye-level for most pedestrians outside. I'd be making breakfast, briefly look down and just see a stream of foreheads milling about outside between classes. 
Speaking of that kitchen, I remember it super fondly, despite the fact that there was absolutely nothing objectively attractive about it.
Speaking of that kitchen, I remember it super fondly, despite the fact that there was absolutely nothing objectively attractive about it. It was a tight galley layout with sticky linoleum tiles that were slightly yellow at the edges. The countertops were made of a cheap speckled resin that had been sanded smooth and the back left burner of the stove refused to light, but it had a full-sized refrigerator, a relatively reliable oven and more natural light then the rest of the apartment. I was determined to both use it regularly and make it my own. 
That's where Bed, Bath and Beyond came in. As a child of the suburbs, I frequented BB&B with my mom and grandmother on weekends growing up, tagging along behind the cart and shifting course occasionally to run my hands over an exceptionally fluffy bath mat or down comforter. While there, I'd inevitably see couples picking their way through the store — sometimes with an associate, other times with just a scanner — as they chose items for their wedding registry. 
"How did I end up engaged to a man who wants black, square dinner plates?" I remember one woman hissing at her fiance. 
"Don't start," he responded. "You always do this. Sorry, but it's going to be my house, too, Kim." 
The next time I saw them, she was seething over by the hand towels and he was fixated on the nearby "As Seen on TV" endcap. I would've been about twelve years old at the time and the whole argument all seemed very grown-up, as did the entire process of furnishing one's kitchen. 
After all, I was raised on The Food Network and always felt a particular thrill when the hosts would make comments like, "When you have people over…" or "Next time you host a dinner party…" It was like a peek into what promised to be a sophisticated adulthood packed with casual, effortless weeknight gatherings — though, funnily enough, the hosts never really talked about what that would look like when you had just a two-seater kitchen table and no kitchen tools to speak of. 
So, like a whole generation of millennial women, I went to Bed, Bath and Beyond with my mother, who was armed with two envelopes of coupons, to stock up on the essentials. This is where I want to take a moment of appreciation for what BB&B, and their coupons, provided. I left that day with all the makings of a starter kitchen: a 12-piece set of nonstick cookware for $46, enough dish towels to pack a drawer full, a flatware organizer, a tea kettle, and a few stemless wine glasses that I still break out when I have friends over. 
If I recall correctly, my mom had a coupon for nearly everything, which she handed over with a flourish after helping me pick through aisle after aisle. I distinctly remember unloading my items, carefully unboxing them and stashing them — on the stove, in the cabinets, on the countertops. My little galley kitchen didn't suddenly look amazing (this isn't a 90s rom-com makeover montage) but it did look more like a kitchen, and there was some tremendous comfort in that. 
It was enough to inspire me to send a text to a few fellow teaching assistants I'd just met. 
"Hey, I just got my kitchen unpacked," I wrote. "I don't have much, but does anyone want to come over tonight for French fries and cheap wine?" 
I spent the rest of the afternoon hitting area thrift stores for interesting bowls, plates and napkins to round out the "meal." That night, we sat on the sloping green couch, ate oven-baked Ore-Ida fries straight off my brand-new sheet pan and went through a bottle of chilled $2 white wine. It was honestly perfect. 
In the ensuing near-decade, much of which has been spent in food media, my tastes in housewares have admittedly changed a bit, though I still like a good fry and wine party. This morning, for instance, I'm drooling over bespoke Dutch ovens painted with perfect little tomatoes on the vine. The photo of the new collection was served up to me on Instagram and, if I wanted to, I could buy that cookware upon launch in a single click. It would show up on my doorstep a week or two later and I could immediately set it on my stove — no clipping coupons or schlepping through weekend shopping crowds required. 
 I recognize it now as a place where I could spend time with my mom before things got a complicated, while also seemingly purchasing adulthood, piece-by-piece. 
And while I appreciate the convenience of online shopping (and likely indulge a little too often), I do think we lose something when we take all of our houseware purchasing online. Whether it's a specialty shop or Goodwill, there's something that I like about seeing kitchen items in-person. How does it feel? How does it look in person? How will it look in my kitchen?
Or maybe I'm just slightly nostalgic for a time when things felt simultaneously a little simpler, yet full of promise and, for some stupid reason, I sillily associate Bed, Bath and Beyond with that period in my life. To be honest, I hadn't thought about the store too much in recent years, save for the occasional "Broad City" rewatch. But I recognize it now as a place where I could spend time with my mom before things got a complicated, while also seemingly purchasing adulthood, piece-by-piece. There, you could buy both a SodaStream (though not for full price) and maybe a burgeoning sense of confidence in your entertaining abilities, too. 
I guess I'll need to officially figure out what to do with my leftover coupons now. 
Read more
about this topic